'Bargain hunt': Will Australia's biggest food producers keep getting gobbled up?
Less than 48 hours into the new financial year, two of Australia's biggest listed food companies had either been sold to a foreign company or indicated it was headed that way.
At 8:13am on Monday, United Malt Group – the world's fourth-largest commercial maker of malt that supplies to breweries and distillers – announced that it would be acquired by French giant Malteries Soufflet in a $1.5 billion deal.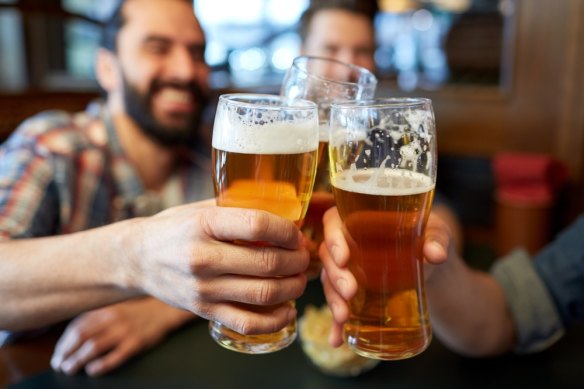 Just a day later, Australia's biggest horticulture giant Costa Group confirmed media speculation that it had received a $1.6 billion takeover offer from one of its biggest investors, US private equity firm Paine Schwartz Partners.
This pattern of Australian food and agriculture businesses ending up in foreign hands has been happening for decades, with iconic Aussie names such as Arnott's, Foster's and Uncle Toby's ending up in offshore ownership. Last year's $1.1 billion sale of Tassal to Canadian giant Cooke meant none of the country's three biggest salmon producers are entirely Australian-owned.
The one thing Costa and United Malt do have in common is that their earnings forecasts had soured, offering suitors a handy point of entry. La Niña rain bombs last year and an ongoing avocado oversupply have resulted in bruised oranges and lower revenue for Costa, while United Malt recently posted a half-year loss of $13.8 million.
A quick glance at the other ASX-listed players like Bega, A2 Milk, Ingham's and Maggie Beer all share a similar weakness.
"We will always see a lot of interest in the food businesses, particularly when they're doing it tough," says Tribeca lead portfolio manager Jun Bei Liu. "For investors who like to bargain hunt, this is your opportunity."
Investment research firm Morningstar is on the same page. "We were telling clients to buy them," says Morningstar equity analyst Angus Hewitt. "Why [are] they getting bought up now? Probably because they look cheap. It could be as simple as that."
The cyclical nature of a food and agriculture business may be less appealing to short-term investors who want returns sooner. "Maybe if it's in private hands, the operation of these businesses can be a little bit more long term in their thinking."
Source: Thanks smh.com