Humble self-storage unit now hot property
The self-storage industry is experiencing stellar growth and increasing profitability, with the COVID-19 pandemic playing a major role in driving up demand for the ubiquitous units that store so much of our stuff.
As people sought refuge from urban lockdowns, many city dwellers relocated to regional areas, leading to a surge in demand for storage space. Young people also moved back with their parents and individuals who needed to reorganise their homes for work-from-home arrangements required additional storage for their belongings.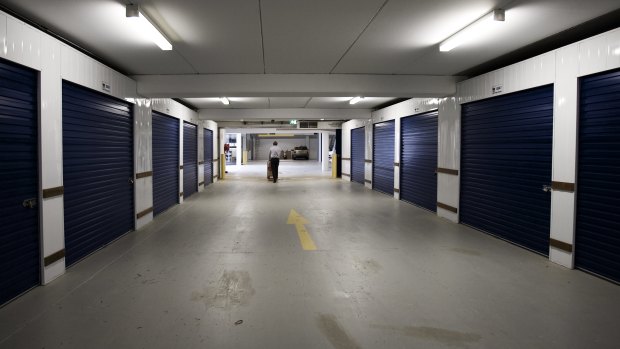 The high profitability of self-storage facilities is attributed to several factors. Firstly, rents for self-storage units have increased substantially over the past two years, following the trend of other industrial assets in high demand during the pandemic. This has made self-storage properties highly attractive to investors, including large companies, property trusts, and high-net-worth individuals.
The stable income streams generated by self-storage properties, coupled with the security of tangible assets, makes them appealing investment options.
Unlike other types of properties, self-storage occupancy agreements typically do not include rental incentives. This ensures that investors enjoy strong cash flows, which is viewed favourably by lenders, especially at a time when borrowing has become more challenging due to rising interest rates.
A housing shortage across the country is also contributing to increasing demand for the more than 2000 self-storage facilities across Australia and New Zealand.
Difficulties in securing rental properties is leading individuals to seek alternate places to store their belongings for extended periods. As a result, occupancy rates for self-storage facilities are high.
The demand surge, combined with rising rents, stable income streams, and high occupancy rates has made self-storage properties one of the most attractive and profitable commercial property assets.
According to the latest Cushman and Wakefield self-storage indicators report, which tracks the performance of about 280 facilities across major cities in Australia and New Zealand, self-storage operators are increasing their average storage fee per square metre by 15 per cent to 20 per cent a year in some markets.
In Sydney, they soared from about $350 a square metre to about $425 a square metre in the three years ended March 31. In Melbourne, the average per square metre rate climbed from about $290 to $340.
More recently, Adelaide achieved an exceptional fee growth rate of 14 per cent over the 12 months ended March 31, while Sydney's growth was 12 per cent in the same period.
Linda Sharkey, divisional director of self-storage at Cushman & Wakefield, said while self-storage occupancy rates in some locations are now declining from their COVID-19 highs, "the growth journey is far from over".
Strong revenue growth generated by self-storage operators is leading to rapid expansion.
Vanessa Rader, head of research at Ray White Commercial, says there are 50 self-storage developments under construction across the country that will contribute an additional 300,000 square metres of space to the marketplace.
"Development is heavily dominated by east coast markets, with south-east Queensland expected to enjoy the greatest new project completions," Rader said. "These high population areas are being hampered by the housing shortage, keeping residential vacancies low, which historically has a strong correlation with self-storage occupancy".
One of the major self-storage operators, listed commercial property investor Abacus Property Group, is spinning off its Storage King properties into a separate Australian Securities Exchange-listed real estate investment trust, to unlock value on its balance sheet.
Storage King will own, operate and manage a $3 billion self-storage portfolio, comprising 135 sites across the country, including 110 trading under the Storage King brand. 112 stores are currently trading, with a further 23 stores in development or under construction.
Abacus will retain a minority interest of up to 19.9 per cent in the company.
"Abacus is proud of the growth it has achieved in its self-storage portfolio and has been successful in managing and enhancing the Storage King platform to become Australia's most recognised self-storage brand," said Abacus managing director Steven Sewell.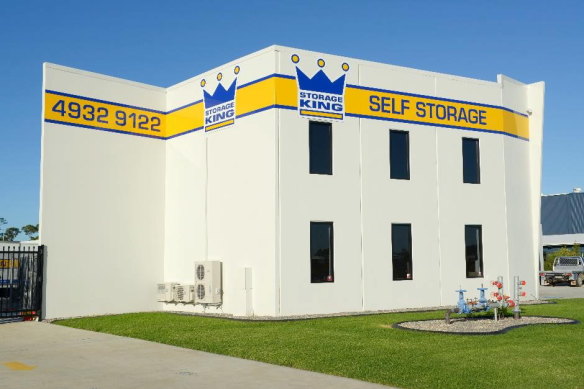 "The self-storage market has attractive market fundamentals supported by macroeconomic tailwinds, including an imbalance in supply and demand for self-storage space, densification of residential property, and the growth of e-commerce," he said.
The spin-off is subject to a shareholder vote on July 27. The new entity is expected to begin trading on the ASX under ticker ASK on August 1.
The new Storage King would be the country's second largest pure-play self-storage real estate investment trust, after National Storage REIT, which floated in 2013, owns and operates a $4.1 billion asset portfolio.
National Storage has the largest self-storage market share, at 18 per cent, followed by Storage King (14 per cent) and Kennards (12 per cent), according to the Self Storage Association of Australia's 2022 industry report.
Even though life is returning to normal after the COVID-19 pandemic, some long-term lifestyle changes are firmly entrenched. Increasingly popular self-storage is one of those.
The unremarkable little units solve one of our biggest problems: What to do with too much stuff.
Source: Thanks smh.com