Why build-to-rent could be the best fix to the housing crisis
With rental vacancies and housing affordability at record lows in Australia, a new model of developing apartments in inner-city suburbs promises a potent solution to the escalating housing crisis.
Already popular overseas, the build-to-rent (BTR) idea is taking hold in Australia, and a flood of projects are in development and under construction across the country.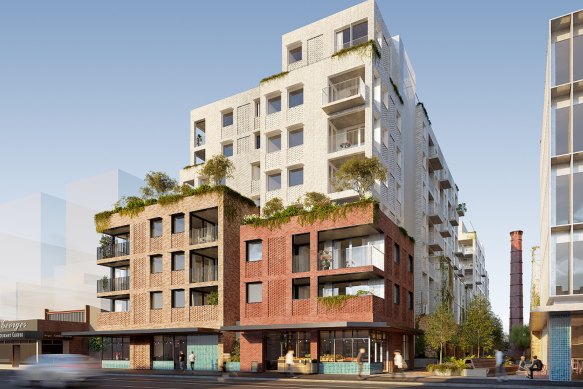 So, what exactly is BTR, and why is it seen as a potential remedy to amping up housing supply in the major metropolitans areas?
Under the BTR model, major building complexes – sometimes hundreds of units – are especially designed and constructed by a developer, which retains ownership of the properties after completion. The apartments are then rented to tenants and the developer manages and maintains the complex.
This is a major change to the build-to-own model, where a developer might build an apartment complex and sell apartments to individuals, who either live in them or rent them as investment properties.
With a number of BTR complexes to be rolled out over the next three years, the projects should markedly increase the supply of available rental properties. This in turn will help cap rental prices, especially as more BTR sites come to the market.
So, who's building all these apartments, and why are they doing it?
BTR is firmly in the sights of large institutional investors, such as super funds, who want to diversify their portfolios away from traditional long-term assets such as shares, commercial real estate and major infrastructure, including ports, airports and toll roads. BTR provides these investors with a steady and competitive income stream, and allows them to minimise cyclical downturns that affect other types of asset classes.
Aware Super has committed $1.5 billion to expand the fund's residential property portfolio, while Australian Super is backing the development of three new BTR projects with a collective 1094 homes in Brunswick, Coburg and Fitzroy, all in inner-suburban Melbourne.
Aware already has a footprint in the overseas BTR market after taking a 22 per cent stake in Get Living, the UK's most experienced developer and operator of large-scale BTR projects. Get Living manages a £3 billion ($5.7 billion) portfolio that spans 4000 homes, and has a development pipeline of another 6500 homes.
'Greystar is creating rental supply when it is urgently needed, and we have an interest in providing tenure security for residents.'

Chris Key, managing director of Greystar Australia
Meanwhile, ASX-listed global property giant Lendlease is also rolling out its first BTR project – a 443-unit facility at the Brisbane Showgrounds – and last week announced a $1.7 billion development next to Melbourne's Queen Victoria Market that includes 560 BTR apartments and affordable homes.
Large overseas investors are building their exposure in Australian BTR, too.
US-based Greystar, which manages more than 800,000 BTR units globally, was one of the international players to first invest in Australia.
The group has six Australian projects, representing more than 2500 BTR units, in development. They include 700 in South Melbourne and 617 in nearby South Yarra. Both sites are under construction, and the first units are expected to be available for lease in mid-2024.
Greystar has also acquired sites in the Melbourne suburbs of Kensington, Collingwood and Fitzroy, and Zetland, in Sydney's southern suburbs.
Greystar Australia managing director Chris Key said the company's purpose-built buildings could be a game changer for the private rental sector.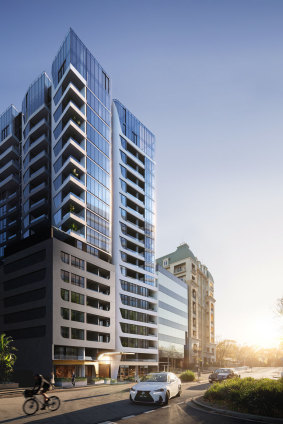 "Greystar is creating new rental housing supply when it is urgently needed in Australia's capital cities and, as long-term owners and operators, we have an interest in providing security of tenure for our residents," he said.
Builder Mirvac is also a major player in the emerging BTR sector. It has a 44 per cent stake in a $1.8 billion BTR program and opened its first major development, LIV Indigo, at Sydney's Olympic Park, in 2020. The site has 315 apartments, ranging from one to three bedrooms.
The company plans to build more than 2000 similar apartments across Sydney, Melbourne and Brisbane over the next couple of years, with a medium-term goal to expand to 5000 apartments.
National private developer Novus has expanded its footprint with the purchase of a site in Melbourne that will house 212 BTR apartments with an end value of $250 million. The group's fourth acquisition takes its portfolio to about $1 billion.
State governments are also onboard with BTR, and are providing tax concessions for developers.
In its 2020-21 budget, the Victorian government unveiled a plan to stimulate the BTR sector by offering a 50 per cent land tax discount. NSW is also halving land tax, and developments receive an exemption from foreign investor duty surcharges.
The federal government, in its latest budget, also introduced tax incentives. It will allow new BTR projects a 4 per cent annual increase in the rate for tax depreciation. It will also reduce the withholding tax rate on fund payments from managed investment trust investments, from 30 per cent to 15 per cent from July 1, 2024.
So, investors like BTR, but there is plenty to like here for tenants as well. These developments offer benefits that make a rental property feel more like home.
Developers regularly offer more flexible lease agreements that provide greater security of tenure. These include longer terms and an ability for tenants to decorate an apartment and have pets without pre-approval.
Many BTR buildings also offer state-of the-art facilities such as gyms, spa and treatment spaces, co-working, or shared zones to relax in.
While the BTR trend is relatively nascent in Australia, strong interest from developers and investors means it's gathering steam. It may not be the silver bullet to solve our housing crisis, but it is certainly a big step in the right direction.
The Business Briefing newsletter delivers major stories, exclusive coverage and expert opinion. Sign up to get it every weekday morning.
Source: Thanks smh.com