ABC board appointments 'months away' as decision over Buttrose looms
Appointments for two vacant ABC director seats are months away, with a decision on chair Ita Buttrose's position soon to be on the Labor government's agenda in its first opportunity in 10 years to stamp its influence on the national broadcaster.
Buttrose was appointed by Scott Morrison in 2019 and is yet to publicly indicate whether she will seek a second term. Two of the nine directors' seats on the ABC board are vacant after Joseph Gersh, appointed by the Turnbull government in 2018, was not reappointed this year and the departure of Fiona Balfour in February less than two years into her term.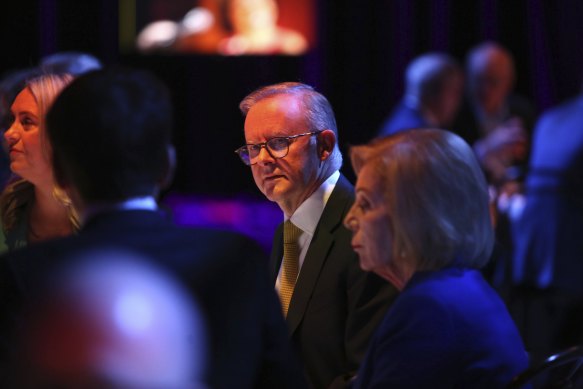 Balfour, a former chief information officer at Qantas and Telstra, stepped down from the board after pressure from Buttrose over a perceived conflict with her directorship at a Telstra-affiliated company.
A senior source close to the ABC board, who spoke on condition of anonymity, said the appointment of two directors remained "several months away" after the government received more than 400 applications to its advertisement for the roles in May, with a new selection panel chosen last week.
Board appointments are subject to a merit-based selection process, and are ultimately at the discretion of Communications Minister Michelle Rowland.
Buttrose has previously criticised the process of selecting board directors, telling former Coalition communications minister Paul Fletcher it is a "mistake" that the chair is not given a say. "I don't know chairs of other companies who have no input into the composition of their board," she said.
A spokesperson for Rowland said advertising to fill two board vacancies began nationally on May 3, and closed on May 26.
"The independent nomination panel is currently assessing the applications," the spokesperson said.
Daryl Karp was appointed to the nomination panel for board appointments to both the ABC and SBS last month, replacing Kirstin Ferguson, who resigned in February. The panel's chair, Helen Williams, was also reappointed. Its other members are Catherine Liddle and Derek Wilding.
Two former ABC board members, who spoke freely on condition of anonymity, questioned why the process to replace directors took so long, particularly in the case of Gersh, whose term was known well in advance.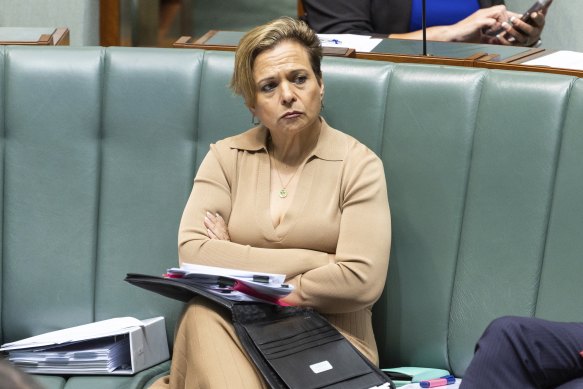 One of the former directors described the selection process as flawed, saying if the government knew when a director's term ended, it should plan for a replacement, adding the broadcaster could find itself in a similar situation with Buttrose's position.
"Succession planning on normal boards, that would be being worked on now," they said, because the process "takes time" and that's why the process for the ABC isn't "very normal".
The director also warned that the longer it took to fill vacancies, the greater the risk of stifling the broadcaster's ability to make decisions.
A person with direct knowledge of the situation indicated that no discussions had begun between Buttrose and Rowland over a potential chair reappointment. Buttrose was contacted for comment.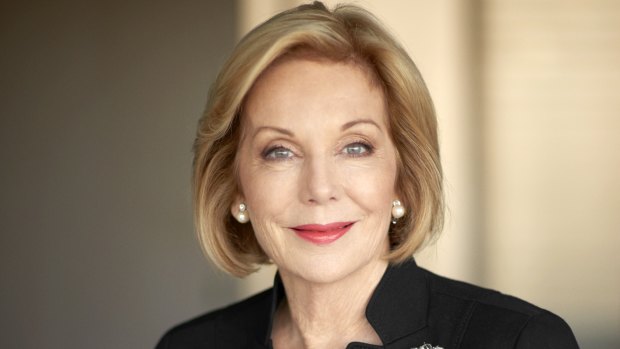 Should Buttrose opt out, or if Rowland and Prime Minister Anthony Albanese do not reappoint her, the vacancy would be required to be advertised publicly. The same process is not applicable in the case of a reappointment.
If the government appoints a new chair, the decision on whether to reappoint managing director David Anderson for a second term would be among the first items on their agenda. Buttrose appointed Anderson in May 2019, soon after joining the broadcaster's board, and his term expires on May 5, 2024.
Anderson is also yet to indicate whether he will seek another term.
The ABC has faced intense scrutiny lately, particularly over its handling of racial abuse directed towards journalist Stan Grant and the sacking of its political editor Andrew Probyn, part of a wider round of job cuts as it shifts towards a digitally led strategy.
The governor-general appoints the chair, though Rowland and Albanese would recommend a candidate.
While having two vacant spots on the ABC board does not impact day-to-day operations, another senior ABC person who spoke anonymously so they could speak freely said that particularly in the context of recent events, having a "strong board" was ideal.
Several people suggested it was likely Rowland will seek a say in deciding the next chair, with Albanese also expressing frustration with the broadcaster's decision-making last month during a speech at the Midwinter Ball. Rowland also requested a briefing from management over cuts the broadcaster signalled in June.
Labor has sought to adopt stricter hurdles around government-appointed directors to limit perceived political stacking seen under nine years of Coalition government.
This year it ordered former Australian Public Service commissioner Lynelle Briggs to review appointment standards and processes, including the advertising of roles, professional selection procedures and performance tracking of board members, not strictly limited to the ABC.
The ABC selection process has come under scrutiny after Coalition-friendly appointments, with names including Maurice Newman and Janet Albrechtsen cited as examples highlighting the issue.
The recently departed Gersh, self-described as being on the centre-right, told The Australian Financial Review in March: "The ABC would benefit from more conservative voices, there is no doubt about that."
Laura Tingle and David Anderson are the only non-Coalition government-appointed board members, as the staff-elected member and managing director, who is appointed by the chair and board.
Buttrose's appointment in 2019 followed the sacking of the ABC's managing director, Michelle Guthrie, with then-chair Justin Milne soon after resigning over allegations he asked Guthrie to sack journalists the government did not like.
The Business Briefing newsletter delivers major stories, exclusive coverage and expert opinion. Sign up to get it every weekday morning.
Source: Thanks smh.com