Board battle heats up: Aspiring Bubs chairman hopes to win over proxy advisers
Bubs Australia's aspiring chairman James Jackson will push to convince two influential proxy advisers to reconsider the advice issued to shareholders, as the vote to spill the company's board edges closer.
Proxy adviser Institutional Shareholder Services (ISS) told clients in a note this week that the dissident group Save Our Bubs, which backs Jackson, had not offered a detailed path forward for the company and was instead too focused on criticising the existing board.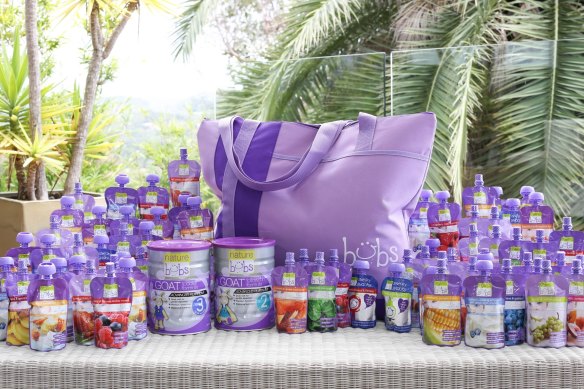 "Given the lack of a detailed case for change from the dissident, pending legal procedures and the upcoming annual general meeting in four months (where shareholders could reevaluate the situation), a vote AGAINST the dissident proposals is warranted at this time," ISS said in its note.
Jackson, who had not read ISS' note when contacted by this masthead, said he was not surprised the proxy adviser had recommended against spilling the board and said he would contact both ISS and fellow proxy adviser CGI Glass Lewis, which has also told Bubs' shareholders to vote against the spill.
"We would love them to reconsider their position," Jackson said. "We'll be reaching out to them and putting our case to them."
The spectacular corporate fallout that ejected Bubs Australia founder Kristy Carr and executive chairman Dennis Lin from the company will culminate in an extraordinary general meeting in less than two weeks, where shareholders will vote on whether to spill the existing board and install Jackson as chairman and former A2 Milk executive Peter Nathan as CEO.
Proxy advisers can play an influential role on listed companies and how large investors make decisions as the firms release analysis reports that make recommendations on how shareholders should vote on resolutions.
Jackson stressed the proxy advisers should look over the details released by the dissident shareholders before making up their minds.
"They cite the fact that they haven't seen any strategy from us, but we actually released that today. I feel it's a little bit unfair that they haven't actually had an opportunity to review the response to the Bubs strategy," he said.
ISS' note to clients was issued late on Thursday evening, while Save Our Bubs released their strategy on Friday morning. The strategy presentation, consisting of six slides, outlined four "immediate action items": to axe all current legal disputes; conclude engagements with external advisers and consultants to save on "exorbitant fees"; to appoint a chief financial officer; and reduce organisational complexity and rebuild customer relationships.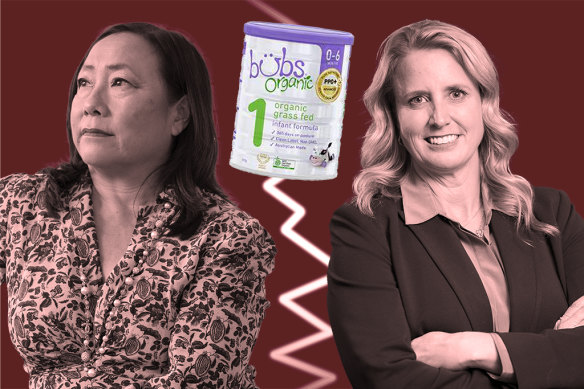 Jackson said voting in a new board would act as a "reset" and a "circuit breaker", and save the company and its shareholders from lengthy legal battles and expensive legal fees.
He also sought to distance the alternative board, comprised of himself, A2 Milk executive Peter Nathan, and manufacturing and dairy industry executive Rupert Soar, from Carr and Lin and said the pair would not be involved in the company moving forward except as existing shareholders. Together, Carr and Lin own roughly 3 per cent of Bubs shares.
"We don't know Dennis and Kristy anything. They asked us, in fact, they probably owe us in that sense because we're independent, and we stand independent of them," said Jackson.
Save Our Bubs started making its case to investors in a series of webinars on Friday and will hold its next one on Monday morning.
Bubs' share price fell on Friday, closing 5.7 per cent lower.
With Emma Koehn
Source: Thanks smh.com