Vales Point coal plant could stay open for longer
The owner of one of the largest coal-fired power stations in New South Wales has notified authorities it could delay its closure by four years to 2033 amid intensifying concerns that the rollout of renewable energy across the grid is not happening fast enough.
Delta Energy, which owns the 1320-megawatt Vales Point plant on the shores of Lake Macquarie, said it had notified the Australian Energy Market Operator (AEMO) that it had reassessed the "technical life" of the generator, determining it could keep running beyond its original closure date of 2029.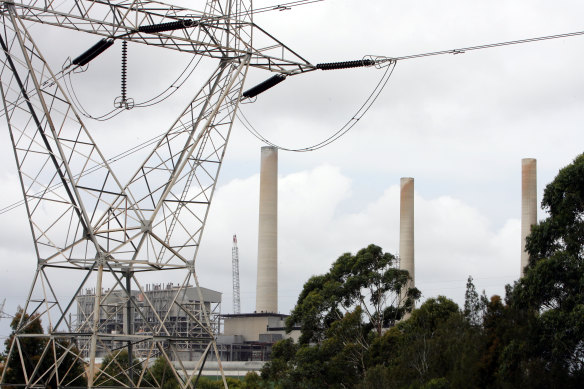 "The plant continues to provide high levels of availability to the system and is expected to continue to do so through to 2033," Delta acting chief executive David Morris said.
Vales Point, which was sold last year by billionaires Trevor St Baker and Brian Flannery to Czech group Sev.en, is among the biggest power stations in NSW, accounting for 10 per cent of the state's electricity needs.
The company said it was taking the "responsible step" of advising AEMO of its capacity to keep Vales Point running due to concerns across the eastern seaboard about the lagging pace of the rollout of new generation, storage and transmission projects required to keep power reliable and affordable during the shift from coal to cleaner sources of energy.
"Delta notes the delays being experienced by new generation and transmission projects, along with
earlier closure dates being announced by owners of other coal-fired generators," it said.
However, it stressed the notice did not amount to a commercial commitment to keep operating the plant until 2033.
"Broader engagement with major stakeholders regarding system and market requirements will be required before firm commercial commitments can be made," Morris said.
Australia is experiencing one of the world's fastest energy transitions as coal-fired power stations, which today supply about two-thirds of the main grid, increasingly bring forward their retirement dates as the growing share of cheap wind and solar power challenge their viability.
However, industry leaders and AEMO are increasingly nervous about the lagging pace of the rollout of new generation, storage and transmission projects required to compensate for coal plants' withdrawals and provide on-demand electricity when it's needed, including when the wind isn't blowing and the sun isn't shining.
Following the closure of AGL's Liddel generator in NSW earlier this year, at least four more coal plants in Victoria, NSW and Queensland are expected to shut down by 2030.
Origin Energy last year gave notice that it may close its 2880-megawatt Eraring generator in NSW, the largest coal-fired power plant in the country, by 2025 – up to seven years earlier than its original plan to close in 2032 – but has committed to keeping the plant open if the grid is not equipped.
A series of delays in building the government-owned Snowy 2.0 pumped hydro project in NSW and crucial transmission lines needed to link up new renewable energy zones has raised speculation that Eraring may need to remain open.
The Market Recap newsletter is a wrap of the day's trading. Get it each weekday afternoon.
Source: Thanks smh.com