From boom to bust: High-profile splits put billions into play
It is not often that marital strife has to be explained in a carefully worded statement to the Australian Securities Exchange, but Andrew and Nicola Forrest's divorce is on an epic financial scale.
The public statement this week contained all the right assurances for investors in the $70 billion Fortescue Metals behemoth. The Forrests made it very clear that they do not intend to see this very private matter reverberate across their globally significant mining, green energy and philanthropy operations.
"Our friendship and commitment to our family remains strong," they said.
"There is no impact on the operations, control or direction of Fortescue, Minderoo or Tattarang. We will continue our shared mission to create and gift our wealth to tackle community and global challenges, as recently shown by last months' donation of one-fifth of our Fortescue shareholding to Minderoo Foundation."
If this holds true, then the only remarkable change would be a plunge on the rich list.
Cleaving their $33 billion wealth in two will see Andrew "Twiggy" Forrest plunge from number two on the rich list. But don't worry they will each – individually – still make the top 10, just behind the tech bro Atlassian founders Mike Cannon-Brookes and Scott Farquhar.
This, of course, assumes that the divorce remains amicable and does not reveal fissures in the common purpose they have jointly sold to the public.
You don't have to look too far to see how disastrously things can fall apart.
Magellan Financial Group was a titan of Australia's investment market based on the public image of its rock star, billionaire co-founder Hamish Douglass.
That all ended with his divorce in 2021. That Christmas Eve, Douglass was trying to disabuse investors – who had parked more than $100 billion worth of funds with his investment group – of the "absurd" notion that he was going through a nasty divorce which would trigger a liquidation of his shares in the company.
"Nothing could be further from the truth," he said in a company video.
Over the next year, he stepped down as CEO temporarily, then permanently. Then November last year, he sold the lion's share of his Magellan stake for $118 million for "family diversification".
Investors in the group's funds have followed suit with funds under management down from $115 billion in 2021 to just $40 billion – shredding Magellan's share price in the process.
Pre-dating the Douglass divorce was the godfather of Australia's funds management industry, Kerr Nielsen – founder of Platinum Asset Management – who split with his wife Judith, in 2015.
She received – and then sold – a 20 per cent stake in the struggling Platinum, which allowed Judith to further her philanthropic work, which includes the highly regarded White Rabbit Gallery in Sydney.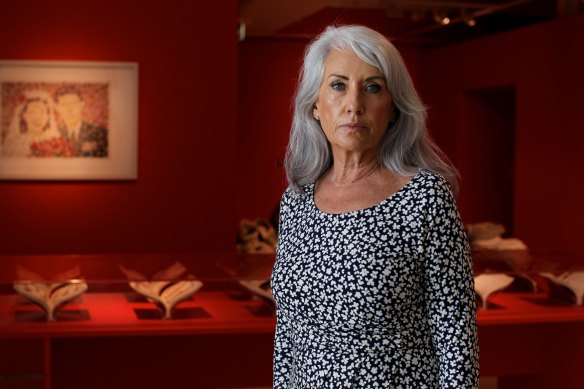 Kerr Nielsen has stepped back entirely from the business but remains Platinum's largest shareholder with a 21 per cent stake.
It is not enough to give Kerr any real control as the business has faltered in recent times. This year he vented his frustration with public statements to the effect he is willing to sell to anyone willing to shake up the underperforming business.
But these two divorces are molehills compared to the empire commanded by the Forrests.
Perhaps a better reference is to the doyen of divorce: Rupert Murdoch.
He ended a 30-year marriage to Anna Murdoch in 1998, putting at risk a multi-billion global media empire and a wealth that also ranked among the richest globally – a rare feat for an Australian-born entrepreneur at that time.
Anna made big sacrifices to ensure control of the media empire passes equally to her children – Elisabeth, Lachlan, James, and step-daughter Prudence – when Rupert dies.
She walked away with a few homes, roughly $US100 million cash, and a continuing board presence at News Corp. The latter continued a relationship with the company she had held since her teenage years as an employee.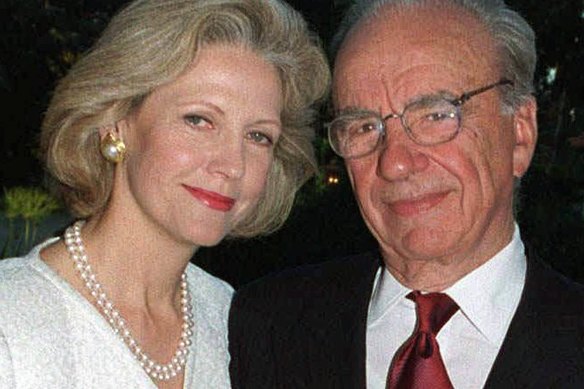 Her continuing board role was displayed as a sign of the amicability of the divorce when it went public. Like many things with Rupert, it did not last long. Just six months later it was announced she was leaving the board.
"I wasn't given a choice," Anna said in a 2001 interview with the Australian Women's Weekly. "I was told."
"This was not just the end of my marriage. It was the end of a whole life," she said.
But the Murdochs might not represent the best example of the dynamics that could play out in the Forrests' divorce.
Unlike the Murdochs, who are still focused on media domination, Andrew Forrest stepped back from Fortescue's mining operations many years ago and is just as focused on their philanthropic efforts and personal investments in businesses, including RM Williams.
And the parting couple seem genuinely focused on their philanthropic efforts. It is the only part of the Forrest empire where Nicola has had a very public role.
In 2019, they told this publication of a conversation dating back 30 years when they were about to wed.
"I want to make $50 million," Forrest told his wife-to-be. "And I want to give the vast majority of it away."
Nicola recalls being stunned at the number, which seemed to her almost fanciful. "Oh my gosh," she thought to herself. "50 million?!"
This commitment remained as their wealth grew beyond imagination.
"When you get wealth beyond what you ever could imagine, you have to stop and think. And as a family, we made the decision a long time ago … to give it away. And we had more than enough for ourselves and for our family," she said.
In this regard, their situation is comparable to the divorce of Bill and Melinda Gates in 2021. The wealth was split equally, but the common ground remained their focus on giving their wealth away to worthy causes via the Bill & Melinda Gates Foundation.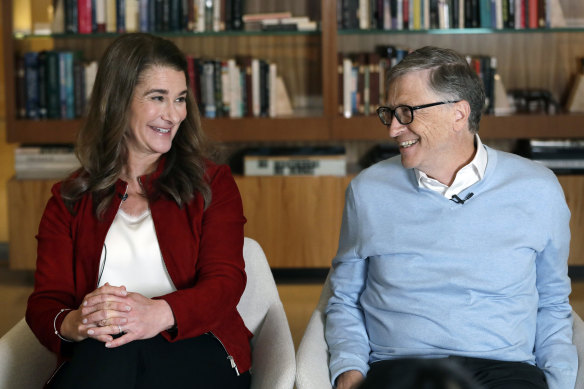 The divorce may have forced some changes at the foundation, though. According to a New York Times report, Bill could be dominant and dismissive of his wife's views in meetings of the foundation during their marriage.
The divorce may have helped French Gates, as she is now known, to help fight more for the women's causes she holds dear – on top of the foundation's traditional focus on curing diseases like HIV, malaria and polio.
"The more I speak my truth, the more I know it's opening the way for other people to speak their truths," French Gates said in a Wall Street Journal report this year.
"Since the divorce, I just get more and more comfortable with it all the time."
Meanwhile, Mackenzie Scott – the former wife of Amazon founder Jeff Bezos – didn't have this problem. She went her own way, with the Amazon stake worth $US38.3 billion ($55.5 billion) at the time of their divorce in 2019. In a post from her foundation late last year, Scott said she has made donations totalling $US14 billion ($20.3 billion) since 2019.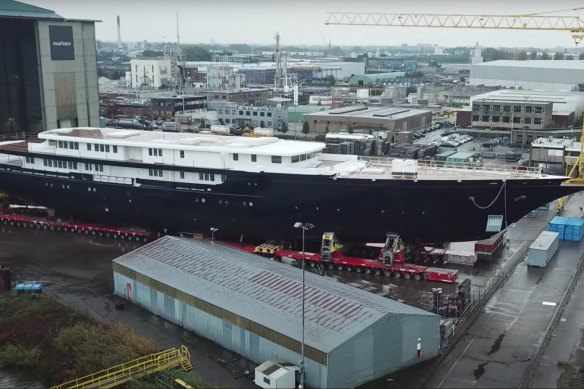 Bezos has also announced plans to give most of his money to charity, but is setting a slower pace while enjoying a few toys like his $US740 million ($1 billion) super yacht, with its own helipad and pool.
According to a Forbes report late last year, Bezos has donated around $US2.4 billion ($3.4 billion) to charity, and committed $US10 billion ($14.5 billion) to his own climate nonprofit, the Bezos Earth Fund, in 2020.
If a 2019 interview offers any clues, Andrew and Nicola might continue to see eye-to-eye on their shared causes.
"We are outraged by injustice, and why should it continue?" Nicola said. "A lot of our initiatives are global and have to be tackled globally. Particularly around the oceans."
"Slavery, cancer, you're damn right," chimed in Andrew.
"We are not going to be fixing it at home without fixing it globally."
Source: Thanks smh.com