Zombie offices a real risk as workers fight to work from home
Commonwealth Bank boss Matt Comyn's bid to get his staff back into the office 50 per cent of the time has run into turbulence. While it may seem like a reasonable request, the call has been painted as a Dickensian corporate demand akin to working a salt mine.
The bank's push to get people to show up to the office will now test workplace practices in ways that would have been unthinkable before the pandemic. Workers may have been forced into working from home, but they won't give it up without a fight.
Companies begged their staff to work from home during the pandemic for a number of reasons, not the least of which was occupational health and safety. With offices deemed to be the perfect environment for the virus to spread, companies understood the logic of having staff work from home to reduce COVID-related absenteeism.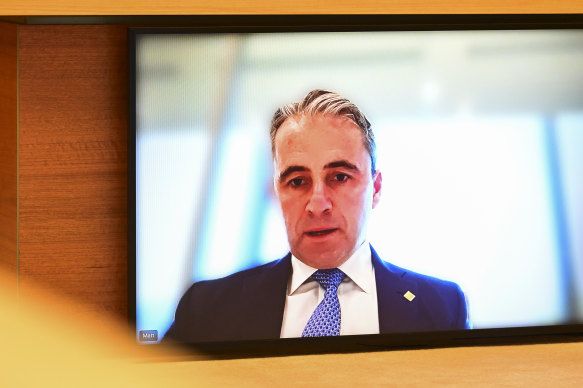 Little thought was put at the time into how this workplace crisis might play out in the longer term. And now, as companies call on their workers to get back behind their desks, a new industrial relations battleground has emerged.
CBA is not alone in tackling this conundrum now affecting most institutions that employ large numbers of white-collar office workers. Other banks and the public service are also in the battle.
Former Telstra chief executive Andy Penn was a leading proponent of urging staff to work from home but he has now retired and left his successor, Vicki Brady, with a workforce hangover. Just a fraction of Telstra's staff are coming into the office.
Meanwhile, National Australia Bank has just enshrined staff's rights to work from home. As part of the deal, NAB has agreed its staff will at least be able to request they work from home, with requests weighted towards approval, and they will have access to an internal dispute process before escalating any disagreement to the Fair Work Commission.
Westpac chief executive Peter King has written to staff to convey expectations they will be expected to come into the office two to three days a week. So, we can expect to see more enterprise bargaining agreements that will include clauses detailing the work from home flexibility options.
Employees and unions will fight hard for the new-found flexibility to continue. And the once-in- decades period of extremely low unemployment puts workers in a strong bargaining position.
Workplace surveys have shown that flexibility is right up there with pay as most cherished for workers. People have altered their routines and lifestyles around increased working from home. They have baked in lower transport and childcare costs and many have moved further away from the office.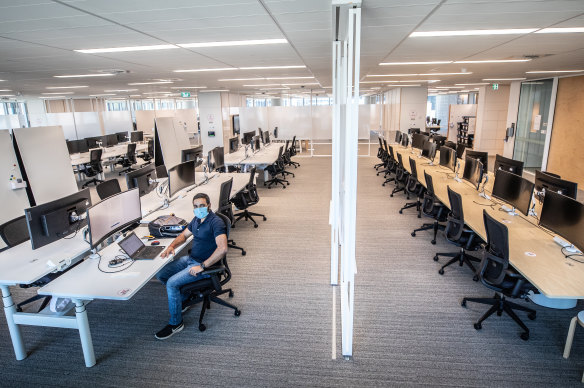 Working from home is here to stay as a trend and with that comes the very real prospect of some offices in Australia never coming back to life. The ramifications for the owners of these commercial office spaces are now becoming evident in Australia.
In the post-lockdown world, working from home is no longer a reaction to a crisis but the new normal. While the emergence of some zombie office space was always a risk, the danger is starting to play out and property investors in this market are spooked.
Charter Hall's unlisted Direct PFA fund, which owns a $2.45 billion portfolio of office properties, most of which are in Australia's major CBDs, has told investors that it has limited redemptions, citing "challenging economic and property market conditions".
The ASX-listed developer and backer of the Direct PFA fund, which had received redemption requests equal to 15 per cent of its equity, paid just 25 per cent of what was requested in February. It would pay another instalment "shortly" and the rest this year, Charter Hall chief executive David Harrison said.
Eight months ago, US giant Blackstone announced one of the property funds it managed would limit redemptions.
Last week The Financial Stability Oversight Council, a group that includes the US Treasury Department, the Federal Reserve and the Securities and Exchange Commission, warned of increasing risks for the $20 trillion commercial real estate industry as vacancy rates for offices across the country grow.
That said, just how this excess office space dilemma plays out in Australia remains to be seen.
In Australia, owners of top-tier office space that is well situated and environmentally friendly can still attract tenants, but at the fringes of the CBD and in the suburbs, office buildings are under pressure.
Vacancies and higher interest rates were responsible for ASX-listed Dexus, one of the country's largest office tower owners, wiping $1 billion from the value of its diversified portfolio as rising rates exacted a toll on the commercial property sector.
Meanwhile, some of the country's largest super funds, including AustralianSuper and Cbus, have cut the value of their office assets.
There is no going back to the pre-COVID situation of crowded offices, so the commercial office sector will have to adjust to the new normal, wherever that lands.
Source: Thanks smh.com