Bargain hunting on the ASX as bad news offers discount deals
Few parts of the sharemarket are attracting as much investor pessimism as discretionary retail, as squeezed households rein in spending. But with so much bad news factored into the retail sector, Ophir senior portfolio manager Andrew Mitchell is thinking about the opportunities at hand.
"When there's blood on the dance floor as there is now, this is when the best opportunities emerge," he says.
"Now that's not saying that retail can't go lower from here. But what we're saying is that there's a lot factored in, so it's time now to start looking at it because we think that the bottom is likely going to be in that September-October period of this year."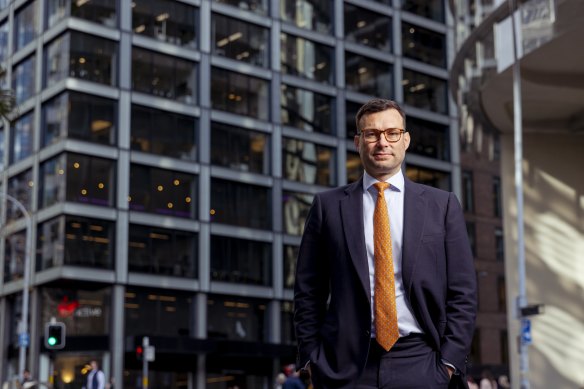 Mitchell doesn't shy away from the pressures on Australian households, who are facing further energy price hikes and bearing the brunt of steep interest rate hikes. However, the small-cap fund manager says with so much bad news priced into the retail sector, it's time to start looking at the valuations of some unloved stocks.
A big recent winner for Ophir has been Cettire, a global luxury online retailer that it continues to hold. It is also looking at Universal Store, which is down about 30 per cent in the last year.
The interest in retailers is part of Mitchell's wider argument that small-cap stocks – which tend to be particularly hard hit in times of market volatility – are trading at bigger discounts to larger companies.
Ophir, founded by Mitchell and Steven Ng, has more than $1 billion in funds under management across several small and mid-cap funds. Its original fund, the Ophir Opportunities Fund, which closed to new investors in 2015, reported 25.2 per cent after-fee returns last financial year.
Over the last 10 years, this fund has made average annual returns of 19.1 per cent, which it says puts it at the top of its peer rankings, citing data from FE fundinfo. Its ASX-listed Ophir High Conviction Fund, meanwhile, has recently been trading at a discount to its net asset value.
There are plenty of reasons why small caps are seen as more risky in a weakening economic environment. Mitchell says smaller firms often find it harder to raise their prices; management may not have the "muscle memory" of more established firms; and there is less liquidity in these stocks.
When there is a big market dislocation like now, it throws up opportunities.

Ophir senior portfolio manager Andrew Mitchell
As a result, he says small caps tend to trade at a bigger discount to larger companies in times of dislocation.
Mitchell, a former economist who also previously worked under prominent stock picker David Paradice, stresses he is not trying to predict short-term movements in the market. He says the "quickest way to lose money" would be to make a big bet that the market will rise or fall from here.
Rather, he says the fund is sticking to its investment process, on the basis that small-cap valuations will ultimately return to their longer-term averages.
"When there is a big market dislocation like now, it throws up opportunities as stocks aren't priced properly. We need to be hunting now more than ever for those stocks the market has thrown out simply because Mr Market is fearful," he says.
He says some bets that have paid off for the fund manager lately have been on Austal, a shipbuilder; Smartgroup, a salary packaging business; and campervan operator Tourism Holdings. Ophir was also an early backer of Afterpay, now part of US fintech giant Block.
Mitchell says Ophir marked its first full 10 financial years at the end of June, and the fund manager has developed some key "investment rules" it will put up around the office as a reminder of what has worked in the past.
One is to focus on simple companies that you understand – Mitchell says that when there are errors at complex companies, share prices can fall particularly hard.
Another is to be aware of your own "emotional biases." A third is to follow the incentive structure of management – he cites the famous quote from investment legend Charlie Munger: "Show me the incentive, I'll show you the outcome."
Mitchell also says small-cap investors needs to be prepared to move quickly when there's a change in a company's situation. "If you move too slowly … the easy money evaporates quickly."
The Business Briefing newsletter delivers major stories, exclusive coverage and expert opinion. Sign up to get it every weekday morning.
Source: Thanks smh.com