ASX set for gains as Wall Street rises; Alphabet shines, Microsoft disappoints
Wall Street strengthened after more companies reported fatter profits than expected, while giants Alphabet and Microsoft released contrasting results after the closing bell.
The S&P 500 rose 0.3 per cent to its highest close since early April 2022. The Dow Jones gained 0.1 per cent nd the Nasdaq composite climbed by 0.6 per cent. The Australian sharemarket is set to rise, with futures at 6.59am AEST pointing to a jump of 18 points, or 0.2 per cent, at the open. The ASX added 0.5 per cent on Tuesday.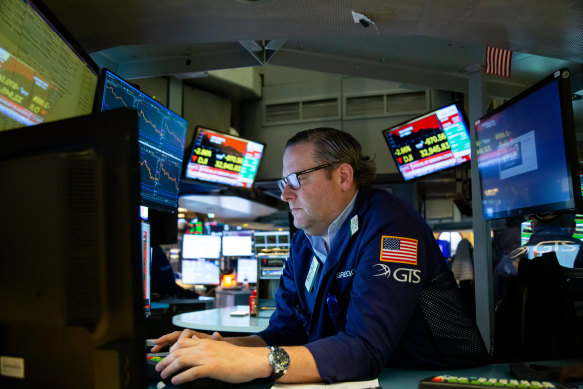 Google snapped out of an unprecedented advertising slump during its latest quarter, signalling a return to growth cycle needed to fuel investments in artificial intelligence technology that expected to reshape the competitive landscape.
The company posted a profit of $US18.4 billion ($27.1 billion), or $US1.44 per share, a 15 per cent increase from the same time last year. Both those numbers also surpassed the analyst estimates that steer investors.
Alphabet's stock price surged nearly 8 per cent in after-hours trading after the results came out.
Microsoft reported tepid fourth-quarter sales growth, held back by decelerating demand for cloud-computing services while the software maker waits for a revenue boost from new artificial intelligence-powered products.
Profit in the period ended June 30 was $US2.69 a share and sales rose 8 per cent to $US56.2 billion, the software maker said in a statement Tuesday. Shares were 1.5 per cent lower in after-hours trading.
General Electric helped lead the market with a 6.3 per cent rally after it reported stronger profit for the latest quarter than analysts expected. It also raised its forecasts for full-year revenue and profits.
Another industrial giant, 3M, rose 5.3 per cent after the maker of Scotch-Brite and Post-It raised its forecast for profits for the full year thanks in part to cost-cutting efforts. Home builder PulteGroup climbed 6.2 per cent after reporting stronger profit for the spring than expected.
On the losing side of Wall Street were airline stocks, led by Alaska Air Group. It fell 9.7 per cent despite reporting stronger profit and revenue for the latest quarter than expected. Analysts said investors may have been disappointed with its financial forecasts for the current quarter.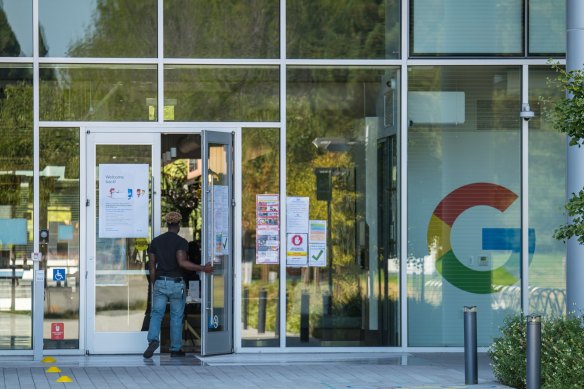 Raytheon Technologies tumbled 10.2 per cent after saying accelerated removals and inspections are needed for some of its Pratt & Whitney aircraft engines to look for a rare condition in powder metal. That pushed the company to lower its forecast for how much cash it will generate this year, though it also reported stronger profit for the spring than analysts expected.
This week is a busy one for earnings reports, and roughly 30 per cent of the companies in the S&P 500 are on the schedule. The majority have been topping analysts' expectations so far this reporting season, as is usually the case.
UPS, meanwhile, swung between gains and losses after reaching a tentative deal with 340,000 unionised workers to raise pay, which potentially averts a strike. UPS ended the day down 1.9 per cent
This week's other highlight for Wall Street also got underway Tuesday: the Federal Reserve's latest meeting on interest rates.
The wide expectation is for the Fed on Wednesday to announce another increase to interest rates, as it tries to wrestle high inflation under control. That would take the federal funds rate to a range of 5.25 per cent to 5.50 per cent, its highest level in two decades and up from virtually zero early last year.
High rates grind down on inflation by slowing the entire economy and hurting prices for stocks and other investments. The hope among traders is Wednesday's move will be the final increase of this cycle because inflation has been cooling since last summer.
Such hopes, along with rising belief that the economy can avoid a long-predicted recession, have helped stocks rally strongly this year. The job market has remained remarkably solid, which has allowed US households to keep spending and propping up the economy. A report on Tuesday showed confidence among US consumers rose by more than economists expected.
But many on Wall Street warn the Fed is unlikely to give any signals on Wednesday that it's done raising rates. Inflation is still high, even if it's moderated somewhat, and the economy may have to "yield to a long but shallow recession if the Fed is to return inflation to its 2 per cent target," according to Steven Ricchiuto, US chief economist at Mizuho Securities.
In the bond market, yields were relatively steady for Treasurys.
The 10-year Treasury yield was holding at 3.88 per cent. It helps set rates for mortgages and other important loans.
The two-year Treasury yield, which moves more on the market's expectations for Fed action, slipped to 4.88 per cent from 4.92 per cent.
In markets abroad, stock indexes were mixed.
Stocks jumped 4.1 per cent in Hong Kong and 2.1 per cent in Shanghai. Chinese leaders have promised measures to boost sluggish economic growth by supporting real estate sales and other struggling sectors but gave no details and didn't mention possible stimulus spending.
Indexes moved more modestly around the rest of the world.
AP
The Market Recap newsletter is a wrap of the day's trading. Get it each weekday afternoon.
Source: Thanks smh.com