Lockdown workouts, puppies and home renos fuel growth for big box retailers
Lockdown workouts, home renovations, new "fur babies" and sprucing up the car have underpinned sales for retailers that make up the big box-style homemaker centres, which consumers are visiting more than traditional malls.
Gym equipment, lighting and furnishing, and lockdown pets were among the contributors to a 26 per cent jump in national sales in the year to June 2022 across what it is known as large-format retail goods.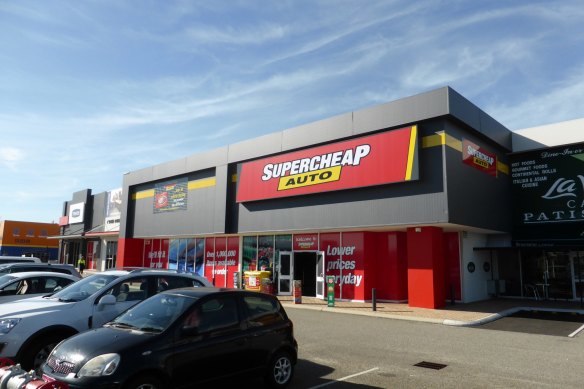 Figures showing the sector's resilience feature in the Large Format Retail Directory for 2022-23 by the Large Format Retail Association and economic consultancy Deep End Services.
Association chief Philippa Kelly said COVID-19 had presented challenges but also spurred substantial growth for many companies in the sector.
"Australians took to using gyms, buying electronic and white goods and renovating during the pandemic in greater numbers, and that's reflected in the new analysis," she said.
Across the homemaker centre market, vacancy rates have fallen to a record low of 3.5 per cent. Typically, a large-format mall is home to a variety of tenants in the same space. They range from home furnishing stores to outdoor sporting offerings and some food outlets and cafes, with the retailers operating in spaces that could be up to 4000 square metres.
'Australians took to using gyms, buying electronic and white goods and renovating during the pandemic in greater numbers.'

LFRA CEO Philippa Kelly
The sector accounts for about one-third of all retail floor space in Australia.
The LFRA/Deep End directory says the 10 brands with the most stores are led by Supercheap Auto, Beacon Lighting, Spotlight and boating, camping and fishing specialist retailer BCF.
Traditional big box Harvey Norman, the Good Guys and Fantastic Furniture continued to expand, and the popularity of "fur babies" meant Petbarn and PETstock opened more sites. Being stuck at home led people to buy vacuum cleaners from Godfreys.
Deep End Services managing director Justin Ganly said Australian homemaker centre tenancy profiles were becoming more diverse and less reliant on the traditional pillars of electrical and furniture.
"Categories such as homewares, auto parts and accessories, trade supplies and other tenants, which include gyms, medical and cafes, are all continuing to occupy higher proportions of floor space," Ganly said.
The sector is a large employer, with more than 500,000 jobs directly and indirectly, and the directory shows a record number of 337 Australian and New Zealand homemaker centres, with 5.7 million square metres of floor space.
A recent CBRE report shows institutional buyers accounted for 55 per cent of Australia's large-format retail acquisitions in 2022, compared with just 29 per cent of purchasing activity in 2021. Ongoing buyer interest is expected to be fuelled by housing demand, projected rental growth and a limited supply pipeline.
Notable recent transactions in the sector included the $282 million acquisition of Sydney's Crossroads Homemaker Centre by LaSalle Investment Management, Ashe Morgan's $78.9 million purchase of Homemaker Prospect in Sydney, and the $265 million sale of Homeworld Helensvale in south-east Queensland to interests associated with Taiwanese-backed developer Shayher Group.
Source: Thanks smh.com