Chatime store closures 'absolutely' coming, CEO warns
The boss of Australia's largest bubble tea chain is bracing for the imminent closure of some stores in its network of nearly 200, as higher business costs and a slowdown in consumer spending push some outlets into the red.
Double-digit increases in utility costs, rent and a 5.75 per cent rise in the minimum wage are affecting profitability and putting financial and emotional strain on business operators, said Chatime chief executive Carlos Antonius, who admitted some stores were unprofitable.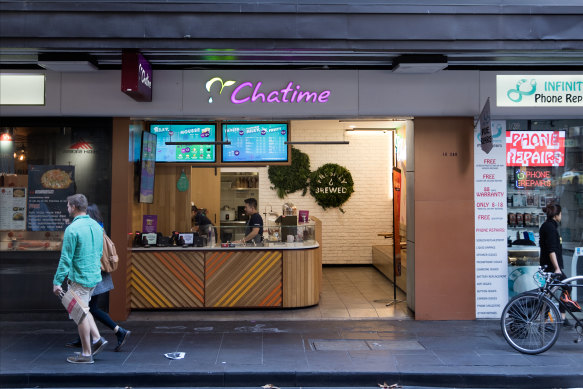 "When you've got downward pressure on retail sales and you've got costs growing, that means that you're squeezing marginal profitability and sometimes that means that you're potentially going into the red," he said.
"There will be decisions made where it's potentially better to close and relocate than to renew [a lease] now … That's just part and parcel of the business and franchising."
Despite the strength of the Chatime brand, there "absolutely" will be a small number of stores that would not reopen, he said. "That's always the last resort, of course," he said.
Chatime entered the Australian market around 2010 and now has 169 outlets, with plans to expand to 250 stores by 2025. It has also expanded into supermarkets, with DIY milk and iced-tea kits sold through Woolworths and Coles.
Antonius said one of the biggest challenges for the brand was operating in what he called an "unfair playing field" in relation to wages and pay compliance.
"We're seeing a lot more [regulatory] focus on employment or obligations, so I think if there isn't that approach in that regard by the regulatory bodies, then it provides an unfair playing field and means that businesses are disadvantaged," Antonius said. "Each business must play within those parameters and do their best work to achieve the best outcome."
Investigations by this masthead in 2019 revealed that Chatime head office had underpaid workers in its corporate stores as far back as 2009 by as much as $6 million. An internal audit of more than 20 stores found 86 per cent were underpaying workers. In December that year, the Fair Work Ombudsman commenced legal action against the bubble tea chain and its managing director Charlley Zhao, who allegedly "aided and abetted, counselled or procured" the underpayments of hourly rates as low as $7.59 an hour.
Antonius said all affected individuals had since been back paid but said he could "never guarantee" Chatime was no longer underpaying staff.
"What I can guarantee is that we have improved systems, everything from time and attendance platforms through to audited payroll processes, through to spot checks on visas. So we've got improved process and discipline," Antonius said.
"But can I guarantee that [underpayments are no longer happening]? I couldn't do that, because with 100-something locations, an error can happen. But have we gotten improved systems and rigour? Absolutely," he said.
Antonius, who was appointed chief executive in 2015, confirmed Zhao was still involved in the business and said while Chatime did not dispute the underpayments, it disputed the ombudsman's allegations against him.
"We're not aligned on the approach that the FWO has taken in relation to identifying Charlley as the architect of this, and that's why it's still going through the courts," Antonius said.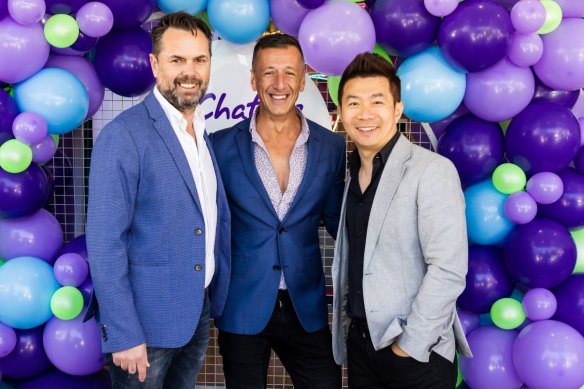 Law firm Piper Alderman partner Joe Murphy is representing Zhao, who is fighting the allegations that he was a "person involved" in the contraventions.
"The managing director is defending this on the basis that he was not a person involved in the contraventions, within the meaning of the legislation," Murphy said in a statement.
In a Federal Circuit Court meeting on Monday, Judge Nicholas Manousaridis ordered that judgment be reserved in the matter. Manousaridis is expected to announce his decision in the coming weeks.
Chatime also faced legal action from reusable cup brand KeepCup for selling a cup in supermarkets packaged with the words "KEEP CUP", revealed by this masthead in February this year. Antonius said the matter had been settled outside the courts for an undisclosed sum.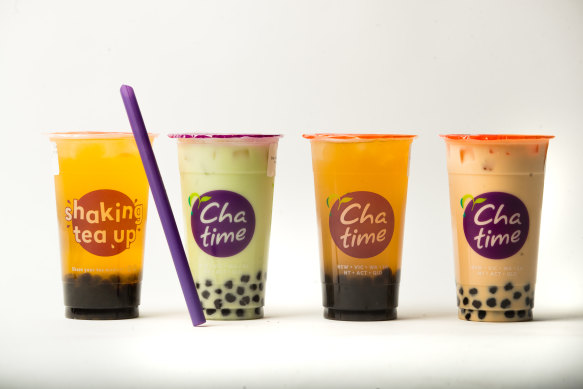 The bubble tea chain has grown its customer base through distinct marketing such as its recent "Satisfy Your Strange" campaign and its brand collaborations including Barbie, Red Bull, and more. In the coming months, Chatime will unveil partnerships with lollipop brand Chupa Chups and launch a strawberry and cream product and a grape product, two flavours that Antonius said were globally trendy.
While Chatime is founded, headquartered and listed in Taiwan with over 2500 stores around the world, the Australian business punches above its weight as the biggest Western market. In 2022 Antonius was handed responsibility of growing New Zealand and US operations.
In conjunction with the Taiwanese parent company, the Australian business is also co-leading a global review of the bubble tea chain's brand, which Antonius said needed to be refreshed to remain relevant for the next generation of consumers, and will reassess the brand's tone, personality, imagery, and menu.
As part of the global brand review, Chatime is considering entering into new categories such smoothies and low-sugar options. While Chatime will "never be a coffee brand", Antonius said cold brew was emerging as a strong trend in Europe and North America that the chain "could have a lot of fun with".
The Business Briefing newsletter delivers major stories, exclusive coverage and expert opinion. Sign up to get it every weekday morning.
Source: Thanks smh.com