How Jennifer Burn took on slavery that thrived right under our noses
Law professor Jennifer Burn gets emotional recalling how she was able to help a woman who was trafficked to Australia.
The woman, aged in her late 20s, had been lured to Sydney from Thailand on the promise of a well-paid job. Instead, she was exploited in a brothel. After helping with a police investigation, she was granted a witness protection visa which allowed her to stay in Australia permanently.
Burn's voice starts to quaver as she recalls how the woman quietly announced that "now I belong" after getting her visa and feeling empowered with the rights most citizens take for granted. After calling her when the visa came through, the woman was so overjoyed that she raced to Burn's office to get the letter and her passport stamped that same day. "I'll never forget it," Burn says.
We are chatting over lunch at Lunas, a modern Portuguese diner in Petersham on the third anniversary of the Modern Slavery Act 2018, which has just been through its first statutory review. Burn was on a ministerial working party which laid the groundwork for the Commonwealth act.
Having received an Order of Australia this year for her anti-slavery and migration law work, she says the victims of forced labour and servitude are often right under our noses in suburban homes, cafes and restaurants. The scenes are deceptive – the well-behaved but intensely private people next door; the grape vines and orchards set amidst bucolic countryside; and the happy families and young couples gathering in the neighbourhood restaurant.
"It is very much a hidden issue," Burn says. "Only one in five cases are reported, according to the Australian Institute of Criminology."
The Walk Free 2023 Global Slavery Index estimates up to 41,000 people now live in modern slavery in Australia – the highest number on record.
Since she established Anti-Slavery Australia, a research and legal service at the University of Technology Sydney, in 2003 Burn has helped many migrant workers who are traded like commodities and exploited. She has been instrumental in shaping NSW and Commonwealth anti-slavery laws.
A deep interest in modern slavery grew from her early work as a lawyer at the Immigration Advice and Rights Centre in Surry Hills. It provided a free service to vulnerable migrants. She also supervised a midweek drop-in centre in Harris Park, which further exposed her to the exploitation of migrants, whose stories motivated her to action.
After six years in the legal practice, Burn was invited to teach migration law at UTS. In 2002, when the United Nations was developing a human trafficking protocol, she asked her students to find out if the problem existed in Australia. "It became absolutely apparent that there were patterns of trafficking into Australia," she says. Burn then used her legal skills to help the victims.
We share a plate of octopus stewed in tomato, rice, capsicum and coriander, but each get our own serving of grilled sardines on toast – Burn's favourite. "It always will be," she said. "They always make me feel as though I'm on holiday in a seaside village."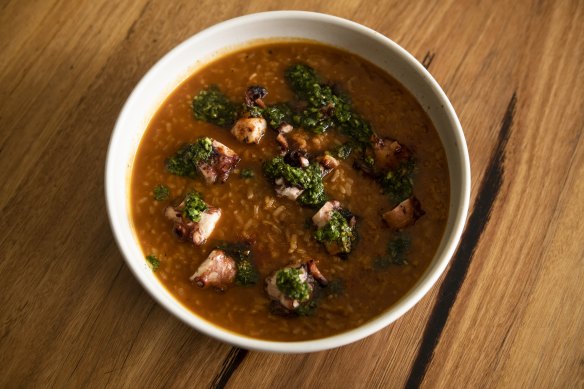 Burn hasn't been to Portugal, but hopes to get there one day. In the meantime, she enjoys living in a part of Sydney's inner west known as "little Portugal". The house in Lewisham where she has lived for more than 30 years provided a retreat during COVID lockdowns, when she was restricted to travelling within a five-kilometre radius.
"I really love my backyard," she says. "The house was previously owned by people who loved rainforests. The garden is filled with unexpected magical trees – a Davidson's Plum, Bay Tree, Black Bean Tree and two avocado trees – which can be a challenge in the winter but beautiful in summer."
While growing up, she lived in a bushland area around Hornsby on Sydney's North Shore and went to school at Loreto Normanhurst. She studied arts at the University of NSW before going to work as a librarian in a perinatal statistics unit at the University of Sydney. She completed a Master of Arts degree there on the global influenza pandemic of 1919. The mask-wearing requirements and quarantine regulations of the COVID-19 pandemic echoed the ones she had studied.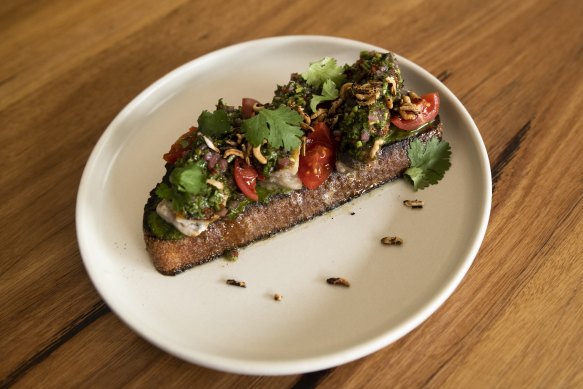 "It was reminiscent of 1919, when I saw the way the Australian public health response was unfolding," she says.
After working in the statistics unit, Burn, who was married with children, enrolled in law at the University of NSW. She took her third baby to classes, considered unusual at the time. "I really wanted to do it," she says, adding that her university fees were not as burdensome as they are now.
Married to a lawyer, her four children – three daughters and a son – are now in their 20s and 30s. Her eldest daughter took over her father's GP practice in Yass. "She is dedicated to the community in the same way that her grandfather was," Burn says.
Burn credits her late father, who passed away this year, for her commitment to human rights and social justice. "He always spoke about fairness and was concerned about people doing it tough," she says.
A case that continues to haunt Burn is that of Manjit Singh, who died at the age of 33 after working in a restaurant on Sydney's Oxford Street. The Australian Federal Police investigated, but he died in 2011 before his case could go to court.
"That's a case that has always stayed with me," Burn says. "There was never a formal finding that he had been trafficked or enslaved in Australia but the coronial inquiry is a terribly sad case.
"He told police he worked seven days from 8am until midnight, and he had to sleep in the storeroom of the restaurant. He said he was locked in without a key and given only a small amount of food to eat and had no bathing facilities. He said he washed using the restaurant bathroom and didn't have any communications."
As the federal government reviews the country's first Modern Slavery Act, Burn wants to make sure there are no more cases like Singh's.
The Commonwealth Act review's 30 recommendations to the government include lowering the $100 million turnover threshold to $50 million for businesses required to report on modern slavery in their supply chains. The review also supports the introduction of a national anti-slavery commissioner. A commissioner has been introduced as part of equivalent NSW legislation, for which Burn advocated.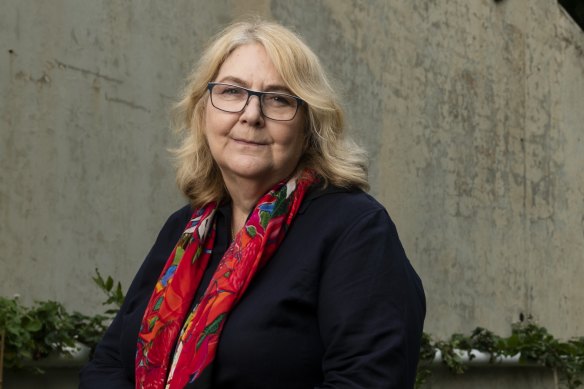 The NSW Act finally came into effect early last year, when the first anti-slavery commissioner, Dr James Cockayne, began his five-year term. "It is a really important role, and we don't yet have that at a Commonwealth level," Burn says.
Burn served as the Interim Anti-Slavery Commissioner in NSW from late 2018 to 2019, before the legislation was put on ice and reviewed in the lead-up to the 2019 state election.
"We had developed new regulations and amendments to the Act, and we could have been ready to implement on 1 July 2019, but the election in NSW put that on the backburner," she says.
Most recently, Burn has been touring Australia working with frontline community workers to raise awareness about forced marriage. She is also helping identify new forms of trafficking that affect children, including online sexual exploitation.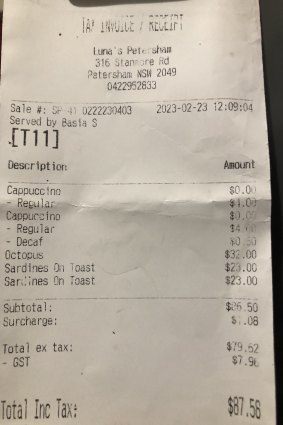 Another form of child trafficking involves parents being tricked into relinquishing their children to orphanages. Fabricated stories of misery are then marketed to get donations. "They are not true orphans – they are paper orphans," Burn says, adding that there are also cases of children being trafficked from Vietnam to Britain to work on cannabis farms.
Development of a national compensation scheme for survivors of slavery and trafficking is also high on Burn's wish list of legal reforms.
"We have the absurd situation of having eight different statutory schemes operating in Australia for survivors of Commonwealth crimes. A person exploited in exactly the same way might get $10,000 in one jurisdiction and $100,000 in another," she says.
Another area of concern is so-called exit trafficking, which involves the coercion or deception of people to force them to leave the country.
"We suspect exit trafficking is a significantly under-identified offence; many or most people do not realise it is a crime," Burn says. "We often see it happening to spouses of Australians, and it also happens in the majority of reported forced marriages – when a person is trafficked outside of the country for marriage."
Australia's first conviction for the offence in 2021 involved a 29-year-old Australian man who forced his wife and baby daughter to go to India on a one-way ticket. The woman told police she feared for her life and was threatened with murder if she didn't comply.
As the momentum to build Australian laws grows, Burn hopes there will be fewer slavery victims like that woman in need of rescue.
The Morning Edition newsletter is our guide to the day's most important and interesting stories, analysis and insights. Sign up here.
Source: Thanks smh.com