Never heard of 'drip pricing'? You've probably still fallen for it
They pop up just before you hit pay – fees and other add-ons that eat away at your "bargain". How does drip pricing work?
Annoying, is how Ralf Steinhauser describes what should be the painless experience of booking cinema tickets. Like the rest of us, he goes online, chooses the film, date, session and number of tickets. Then, just when he's confirming his order, the total price creeps up … thanks to an additional mystery surcharge. Not a dealbreaker but yes, annoying. "There's this fee at the end and I wasn't expecting it and I couldn't do anything about it," he says.
Sometimes entirely legal, sometimes murky and sometimes downright deceptive (depending on how and where it's done), the practice of adding additional fees and charges into an online purchase is something we've all encountered, from booking airline tickets to ordering takeaway to signing up for a new mobile plan. Often described as "drip pricing", it is particularly irritating for Steinhauser because, as senior research fellow at the Australian National University's Centre for Social Research Methods, he knows exactly what's going on but is largely powerless to do anything about it.
This year, both US President Joe Biden and British Prime Minister Rishi Sunak have pledged to push back against drip pricing and what the US calls "junk fees"; India recently followed suit. Canada last year passed laws against certain types of drip pricing. Here, the Australian Competition and Consumer Commission has had a handful of major wins that have clearly made firms more careful about how they display their extra fees and charges. That said, regulators worldwide are facing a shape-shifting nuisance that has the potential to evolve in ways unknown, thanks to artificial intelligence. Meanwhile, economists can't always even agree on how to define it – even if they know it when they see it – which makes it harder to regulate.
So, what is drip pricing, and why is it so effective? Where did it come from and what can we do to protect ourselves from it?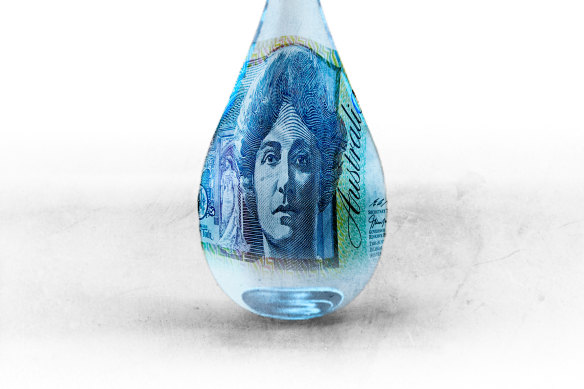 How does drip pricing work (and why is it called that)?
Drip pricing is a technique of advertising one (usually low, low, low) price for a product or service then "dripping" in extra costs or charges during the transaction that can significantly bump up the final amount. The trick, for the seller, is adding the extra fees without scaring off the buyer.
"I do feel ripped off at times and there are studies that show that people find this very unfair," says Steinhauser, whose research interests include consumer behaviour. "They're getting away with it because you're done with the process, you've spent 10 minutes or longer to finalise it and an extra $1.50 seems to be small enough not to freak out about."
The phenomenon is not limited to online sales, but it has flourished as companies use A/B testing and increasingly cunning psychological techniques to maximise its effectiveness. Typical examples include additional booking fees for concert tickets that appear halfway through the checkout process, food-delivery services adding both service and delivery fees on top of the advertised menu costs, car-hire firms persuading you to pay for a reduced insurance excess, installation or other service fees for internet, and holiday home rental sites levying a cleaning fee that you might expect would be included in the headline tariff.
The term was widely popularised a decade ago after a US Federal Trade Commission (FTC) conference. "At the time we began researching drip pricing in early 2012, the practice was becoming more common but was still not well understood," says Mary Sullivan, an economist with the FTC. "Since drip pricing was different from other pricing practices that had been subject to FTC enforcement, the agency needed to develop a better understanding of the practice to determine the best way to address it."
Drip pricing has varying technical definitions: some economists say it's only when the add-on charges are mandatory (such as a credit card surcharge) but others say it includes any optional or semi-optional add-ons. Low-cost airlines can fall somewhere between the two, charging extra for things you might have assumed would be included in the headline price (entertainment, Wi-Fi, seat allocation, meals, baggage allowance) but not making them compulsory purchases. In 2009, discount European airline Ryanair even considered charging passengers an additional £1 to use the toilet. Jetstar suggests, during the booking process, that you should pay for a fare that includes a choice of seat, "if you want to avoid the middle seat". The White House estimates airline baggage and change fees totalled $US5.97 billion in 2021 alone.
'It gets more difficult with add-ons because there are genuine choices for people to make.'
"There's a really difficult and blurry distinction between mandatory and add-on or contingent," says Amelia Fletcher, a professor at the Centre for Competition Policy at Britain's University of East Anglia. "Around the world now, regulators have sought to say … that where charges are mandatory, they should be included right up front. It gets more difficult with add-ons because there are genuine choices for people to make."
Drip pricing is closely related to economic terms such as partition pricing, shrouded pricing and what Biden calls "junk fees". The terms may overlap, notes the US Federal Trade Commission: "A junk fee can be a hidden fee, but not all junk fees are hidden fees."
It has also been categorised as one of a number of "dark strategies" or "dark patterns" that online marketers use to snag us through cunning web page design or "user experience". These can include "basket sneaking", where firms add products or services to a shopping cart without the user's consent, "subscription traps" that make it easy for consumers to sign up for a service but near-impossible to cancel it; false urgency, pressuring consumers into making a purchase, often with a countdown clock; and "confirm shaming": "No, thanks. I hate saving money."
The term dark pattern is meant to communicate the unscrupulous nature of a certain practice, and "that it can be shadowy and hard to pin down", British user experience consultant Harry Brignull, who says he coined the term, told an FTC workshop in 2021. "People can end up purchasing things, sharing things, or agreeing to legal terms without intending to do so. People also can try but fail to do the thing that they set out to do because it's been designed to be difficult. For example, trying to cancel a premium subscription, when you're forced to call a phone line, during working hours, to then have a rep try to talk you out of it for 10 minutes before you're finally allowed to leave."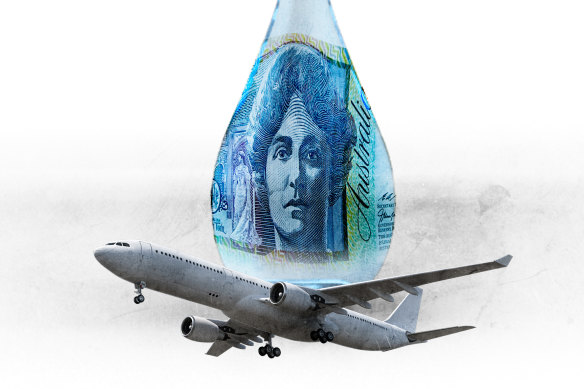 What's the psychology behind drip pricing?
In the 1980s, the Nobel prize-winning economist Richard Thaler showed that, contrary to the widely accepted "efficient markets hypothesis", consumers did not always act in their own best interests and were therefore susceptible to manipulation. His ideas, particularly those popularised in his 2008 book Nudge, which he wrote with Harvard Law School Professor Cass Sunstein, have become more influential among regulators in recent years.
Nudge had a big influence in getting policymakers to take behavioural economics more seriously, says Amelia Fletcher, who was chief economist at the UK's Office of Fair Trading from 2001 to 2012. "Increasingly, we realised that we needed to think about the subtler aspects of consumer law where firms weren't just actively lying to consumers but they were telling the truth in quite subtle ways that were nonetheless misleading consumers."
Drip pricing tends to rely on several interconnected theories, including anchoring, loss aversion (related to the sunk-cost fallacy) and the endowment effect, all of which act insidiously to drag you helplessly to the "buy now" button.
Anchoring sees you offered an initial price that entices you into a transaction – a bargain! – and that maintains prominence in your consciousness as you move through the "choice architecture" of the online checkout process. It's a reference point, says Angel Zhong, associate professor at the School of Economics, Finance and Marketing at Melbourne's RMIT. "By advertising a lower base price they establish this anchor in consumers' minds. Subsequent incremental fees and charges seem lower in comparison." In other words, the price we see first is the one that sticks: that cheap flight that ends up not being such a bargain if you want to actually take your clothes with you.
Sunk-cost fallacy is a companion theory where companies rely on the friction
created by a laborious online checkout process – or "sludge" – to deter us from starting the process elsewhere, even once we find out the true cost. We've already invested our time and effort – our "sunk cost" – and are reluctant to toss it away. That's why, in the pre-digital world, car dealers were so reluctant to give you a price over the phone and so keen to get you down to the dealership, not only so they could give you the hard sell but because at that point you were already more than a little invested. "Starting all over feels like a huge task and you just don't want to do that," says Steinhauser.
'They start to feel hooked. They start to feel like, oh, I've already committed to doing this. They feel like they bought the ticket already.'
Another related theory is Kahneman and Tversky's loss aversion, where losses loom larger in our mind than gains, which leads to the endowment effect, a term Thaler coined in 1980. In our mind we already "own" the luxury hotel room, the flight to Venice, the Taylor Swift concert ticket. "At some point, they start to feel hooked," says Robert Slonim, a professor of economics at the University of Technology Sydney. "They start to feel like, oh, I've already committed to doing this. They feel like they bought the ticket already. And then when you tell them there's this extra fee, they're not going to be happy about it, but they keep going because they feel they already own that ticket to the show." Laboratory experiments have shown exactly this, says the White House's report on drip pricing. "Specifically, this occurs because of high search costs, self-justification and incorrect beliefs about the possible gains from making a different initial choice."
Marketers also prey on our limited ability to concentrate, says Zhong. "A complicated pricing structure will lead to cognitive overload, making it more difficult for individuals to accurately assess the total cost and make a rational choice." Attention span is often the culprit, agrees Vicki Morwitz, who, as professor of marketing at New York's Columbia University, this year advised the White House on the phenomenon. "This is not because consumers are stupid or even careless. In fact, consumers try to make good decisions for themselves and their families. At the same time, consumers, all of us, are busy and distracted."
Why are "dark practices" and similar marketing gambits in the news?
Cost of living concerns in the US and the UK have put drip pricing in sharp focus. In June, Rishi Sunak ordered an inquiry by his government's Department of Business and Trade "to get a sense of how widespread and how damaging it might be". Britain's Office of Fair Trading has found there is "no pricing scheme more pernicious than drip pricing".
The Biden administration has been in what The Washington Post described as an ongoing war over drip pricing, or "junk fees", that began in 2022. "I know how unfair it feels when a company overcharges you and gets away with it. Not any more," said Biden in June. That followed a White House bipartisan panel in March, with Biden now urging Congress to pass his Junk Fees Prevention Act. If successful, it would work to eliminate service charges, processing fees and other costs on online ticket sales for concerts, sporting events and other entertainment; airline seat booking fees for families travelling together; early termination fees for mobile phone and similar contracts; and "resort fees" tacked onto bookings for online hotel reservations for basics such as pool towels. (No wonder, writes Financial Times columnist John Gapper, "the US is a hive of innovation when it comes to extras that are hard for customers to avoid". )
Also in June, India's secretary of the Department of Consumer Affairs, Rohit Kumar Singh, wrote to the major online platforms warning them to not engage in unfair trade practices such as drip pricing – which his department broadly categorises as dark patterns – and set up a taskforce to prepare guidelines to protect consumers.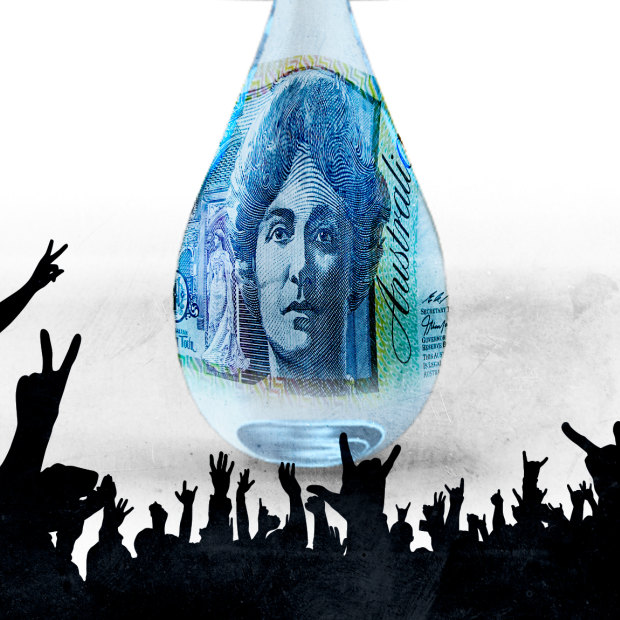 What are regulators doing about it?
Canada is probably the leader in enforcement, with laws expressly recognising drip pricing as a "deceptive marketing practice". Its regulator has taken legal action against several companies including, currently, a cinema chain that adds a fixed booking fee at the end of a long checkout process. Turns out those few extra dollars from individual customers generated nearly $20 million in additional revenue for the chain in just the first nine months after the fee was introduced. In response, the company has argued the fee is "entirely optional and provides the convenience of advance seat selection" and that customers could buy their tickets in person at the ticket counter at the cinema instead "without paying this modest fee".
Australia doesn't have any specific laws against drip pricing per se – it is tackled using broader regulations against misleading conduct and component pricing and is limited to fees that are mandatory and quantifiable, such as credit card surcharges. Technically, by law any charge that is unavoidable must be displayed as prominently as the advertised initial price. "Businesses must be upfront and clearly disclose to consumers at the start of a purchasing process the types of fees that will apply and when," the ACCC tells us.
It can be near-impossible to test marketing claims for veracity, such as a scarcity of a particular item – 'only 2 left in stock'.
The ACCC had a substantial win against Jetstar and Virgin in 2015 when a court found the airlines had contravened Australian consumer law by adding, or drip pricing, a service fee or booking fee for credit card transactions to the initial advertised price. The following year it fined the Palace cinema chain $10,800 for concealing a compulsory booking fee. That action, ACCC chairman Rod Sims said at the time, "has resulted in some improvements" in how cinemas sell tickets online.
That said, at least one major chain still levies an additional online booking fee that appears only after you have chosen how many tickets you want, several steps into the ordering process, and then has you scroll through a page where you can order snacks before you can finish paying.
The European Union has made it illegal to add a surcharge for credit card payments. In the US, Mary Sullivan says the 2012 conference she organised led to key actions against drip-pricers there, particularly hotels that charged those resort fees for extras such as Wi-Fi and beach umbrellas. She says shoppers, now more savvy about drip pricing, are more willing to complain. Yet regulators will continue to bump up against the grey areas, such as when an extra fee is displayed in a small typeface, or an optional extra isn't really that optional, such as reducing car rental insurance excess.
Meanwhile, it can be near-impossible to test some other marketing ploys for veracity, such as scarcity of a particular item – "only 2 left in stock" – that gives you a not-so-subtle prod to seal the deal. "Language can be very ambiguous," Harry Brignull told the FTC. "If a retailer says they have low stock but they have a trailer outside that hasn't yet been unloaded, are they telling the truth? What about if the trailer hasn't yet arrived but is about to pull into the parking lot? Or if it already has been unloaded but the store manager hasn't yet signed the receipt? The definitions matter, and human language is very well suited to vague definitions of things."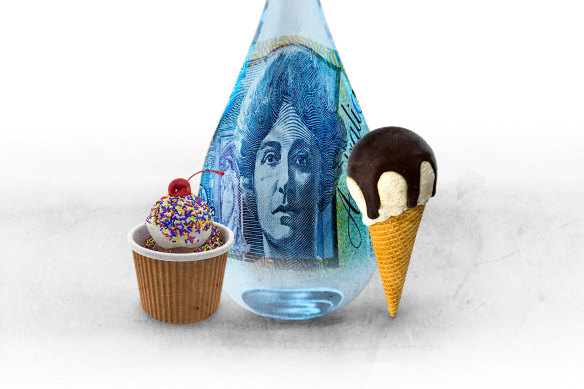 What's the future of drip pricing?
Biden's personal crusade has already had some effect, not least in educating more consumers about the extent of the problem. He has also had some wins over industry, with Airbnb and two major vendors of concert tickets agreeing to introduce all-in pricing. That said, The New York Times remains sceptical. "The extent to which the most recent promises by Live Nation and SeatGeek would substantially change the ticket market are unclear," wrote Ben Sisario and Zolan Kanno-Youngs. "The concert industry is complex, with pricing and fees controlled by various parties that have little incentive to reduce their take."
StubHub, another ticket reseller, discovered this the hard way in 2014 when it voluntarily moved to all-in pricing, believing it was what customers wanted and that the rest of the industry would fall into line. "Unfortunately, the broader industry did not adopt all-in pricing, leaving buyers confused and StubHub at a significant competitive disadvantage," the company's head of global relations, Laura Dooley, told this year's White House panel. "StubHub's all-in pricing confused buyers who assumed our prices were exclusive of fees and therefore more expensive relative to our competitors," she said. The business reverted to the typical hidden-fee model but with the addition of an optional toggle that allows buyers to view prices inclusive of estimated fees earlier in the transaction if they choose.
'Take your time and do full comparisons. Not all competitors have the same fees, nor do they have fees of the same amounts.'
What can we do, then, to combat our own inherent biases? "I am super careful," says Angel Zhong. "It shows the importance of having financial literacy and also psychological literacy." One tip: when making a complicated purchase, do it on your computer, not your phone. It's easier to keep multiple tabs open for comparison shopping and gives you more detail at a glance. Bottom line, though: making an informed choice takes effort. "Don't make any decisions until you see the full price of what you are considering as well as the prices for other competing providers," says Morwitz. "Take your time and do full comparisons. Not all competitors have the same fees, nor do they have fees of the same amounts."
Drip pricing and its related strategies, meanwhile, will continue to evolve. Loopholes will remain. Sometimes a company might argue it simply cannot calculate the additional charges until a purchaser has completed most of the check-out process, which is allowed in Australia. However, that might still be misleading, says a spokesperson for the ACCC: "Even when a mandatory charge is not quantifiable at the start of a transaction, businesses must disclose to consumers that an additional charge exists and will be added to the total cost once the transaction is finalised." Some hotel chains, including Hilton and Westin, do prominently display that a credit card charge will be added to the final booking.
No doubt, though, the regulator and businesses will continue to play cat and mouse. "Whatever rules you put in place, firms naturally find new ways to game the system," says Fletcher. And as companies increasingly use AI, she says, "we may well see new things emerge that we haven't got our head around yet. We just have to be very alert."
Fascinating answers to perplexing questions delivered to your inbox every week. Sign up to get our Explainer newsletter here.
Source: Thanks smh.com