Woolworths faces more than 1000 criminal charges over unpaid leave
One of Australia's largest employers, supermarket Woolworths, has been hit with more than 1000 criminal charges for allegedly failing to pay long service leave to Victorian workers.
The charges, filed in the Melbourne Magistrates' Court, allege Woolworths and a subsidiary underpaid more than $1 million in long service leave to 1235 former workers.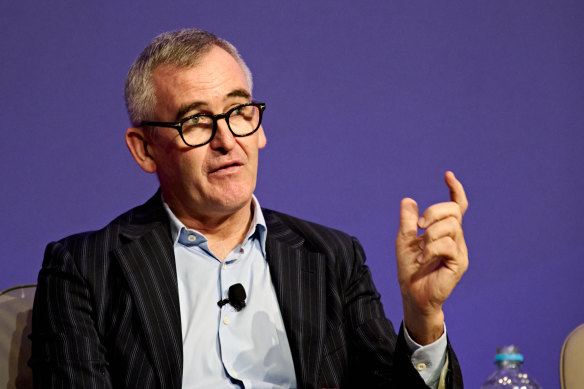 Failure to pay long service leave is a criminal offence in Victoria. The regulator, Wage Inspectorate Victoria, has brought the case against Woolworths and a subsidiary, Woolstar, claiming the alleged underpayments occurred between 2018 and 2021.
The amounts underpaid ranged from as high as $12,000 for some employees to as little as $250.
"Victorians expect businesses with significant payroll resources to get this stuff right," said Robert Hortle, the commissioner of Wage Inspectorate Victoria.
"They'd be disappointed to see a household name facing underpayment allegations."
The first hearing in the case against Woolworths is listed for September 6 this year. Woolworths was approached for comment.
The Inspectorate has separate cases against Optus, CommSec and BankWest before the court over alleged breaches of long service law. In 2021, Coles was found to have underpaid 4096 staff a total of nearly $700,000.
Coles pleaded guilty to seven rolled-up charges and was fined $50,000 in the Melbourne Magistrates' Court. Magistrate Justin Foster said there had been a "systemic failure" by Coles to pay the entitlement.
Unlike some other workplace entitlements, long service leave applies to casual and contract workers in Victoria, along with permanent full and part-time employees.
Victoria's long service leave laws require all employees who have worked continuously with one employer for at least seven years to be entitled to long service leave. Under the law, they are to be paid any unused long service leave once they leave their job.
Failure to pay the leave can result in large fines and criminal convictions for companies.
Research commissioned by the Inspectorate of about 1200 people shows only 12 per cent were aware that casual staff were entitled to long service leave and 9 per cent of contract staff were entitled to it. Of the respondents who gave an answer, a majority incorrectly assumed you needed 10 or more years of service before being entitled to leave.
"The amount of underpayment never tells the full story in long service leave matters," Hortle said. "It's hard to put a value on the leave workers were initially denied. Time that could have been spent with family, travelling or just relaxing."
The Inspectorate was created by the Victorian government in mid-2021 to enforce laws covering wage theft, child employment, long service leave and independent contractors. It has provisions that allow the jailing of bosses who deliberately engage in wage theft, although these laws do not apply to long service leave.
Besides the long service leave, Woolworths has admitted underpaying thousands of staff $571 million as part of a wages scandal involving salaried managers in its stores. The supermarket has claimed this was due to "inadvertent" errors.
Source: Thanks smh.com