The Wolf of Wall Street Lamborghini is up for grabs
The Lamborghini Countach that Leonardo DiCaprio drove in Martin Scorsese's 2013 film The Wolf of Wall Street will go up for sale on December 8 at an RM Sotheby's sale in New York.
Originally delivered in Bianco Polo and Bianco (white) exterior and interior, the 1989 Lamborghini Countach 25th Anniversary is one of just 12 similar examples sent to the US. It figures prominently in the infamous Quaaludes scene wherein a heavily inebriated DiCaprio, playing financier Jordan Belfort, struggles to crawl inside the car and drive home. It was used with a similar model shown later in the film, dramatically destroyed, as police officers drag DiCaprio away.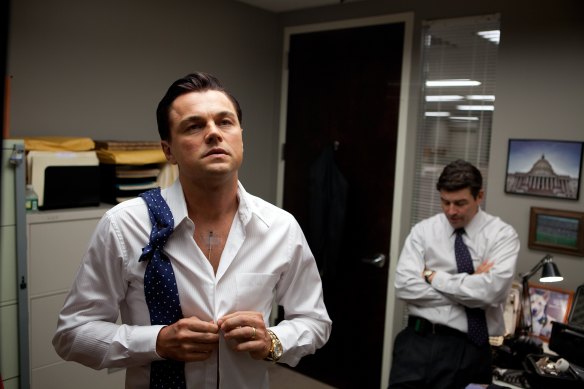 First unveiled to the world at the 1971 Geneva Motor Show, the mid-engine, rear-wheel-drive Lamborghini Countach hit the streets in 1974 as arguably the most renowned, trend-setting supercar of its era. It popularised the famously crisp wedge shape developed by the Italian design house Bertone and came with a 5.2-liter V-12 engine that would compete with the fastest supercars of the day. When a kid put a car poster on the bedroom wall at that time, it would probably feature the Countach or the Porsche 930 Turbo.
Working for Bertone, Marcello Gandini styled the car with the world's first scissor doors and a novel triangle shape that remained unfettered, even as later model years added spoilers and other aerodynamic enhancements. Versions made for the special "25th Anniversary" edition received such updates as power windows, comfortable seats, improved sound insulation, components made with lighter-weight materials and a stronger air-conditioning system.
During an auction in Monterey, California, last year, RM Sotheby's sold a 1984 Lamborghini Countach LP5000 S for $US1.06 million ($1.6 million). But prices on the various Countach models can skew widely. In July, a 1989 Lamborghini Countach 25th Anniversary model sold for $US670,000 on BringATrailer.com, down from the $US738,000 the model fetched in 2022.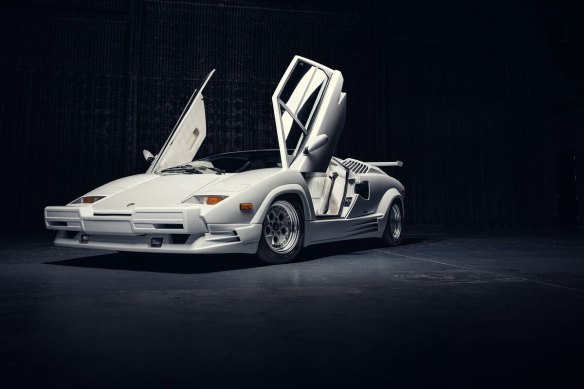 The Wolf of Wall Street model carries a pricing estimate of $US1.5 million to $US2 million, with the high asking price apparently justified by the movie association and its rarer colorway. An RM Sotheby's spokesperson did not respond to a request for additional specifics on the provenance and current ownership of the vehicle.
The Countach is part of an auction of cars held during Sotheby's annual Luxury Week. Additional cars to be sold will be announced closer to the auction date.
Bloomberg
Source: Thanks smh.com