'Crocodile of Wall Street' pleads guilty in billion-dollar Bitcoin hack case
A hacker and his social-media rapper wife, who dubbed herself the "Crocodile of Wall Street," pleaded guilty to a money-laundering conspiracy tied to the theft of billions of dollars of Bitcoin from cryptocurrency exchange Bitfinex.
Ilya Lichtenstein, 35, and Heather Morgan entered their pleas before US District Judge Colleen Kollar-Kotelly as part of cooperation agreements with prosecutors. The government had charged them with conspiring to launder 119,754 of Bitcoin stolen following the 2016 hack.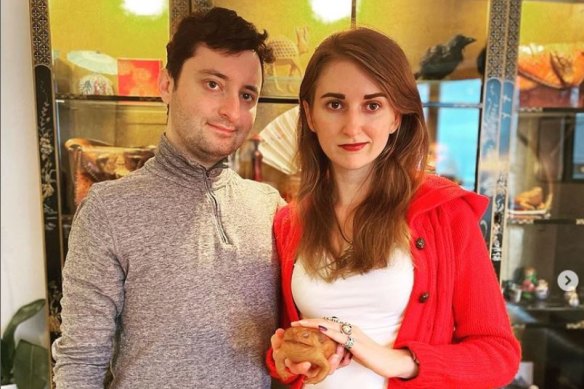 Lichtenstein, who marketed himself on social media as an angel investor in technology companies, admitted during the hearing that he was the one who orchestrated the hack. He faces as long as 20 years in prison.
Morgan, who also called herself "Razzlekhan, said her husband didn't make her aware of the hack until early 2020, initially thinking that his funds might have come from drugs or tax avoidance. Morgan, 33, developed a social media presence by rapping about investment strategies, calling herself a risk-loving moneymaker who was "sly as a gator."
The pleas come as part of a deal the couple struck with the government following several delays they requested since their arrest in February 2022. As part of the arrangement, both agreed to forfeit almost $US73 million ($111.5 million) combined. Morgan, who also pleaded guilty to conspiring to defraud the US government, could face a maximum of five years in prison for the two counts.
Burying gold coins
During the hearing, the government outlined details of how Lichtenstein conducted the hack and later enlisted Morgan to help hide the source of the illicit funds. For example, Morgan admitted to burying gold coins that Lichtenstein had converted from stolen funds, setting up fictitious accounts and holding some of the illegal proceeds in her own legitimate accounts.
"I did help him launder funds at his direction," Morgan said.
Morgan also said her husband kept her in the dark about some of his activities, including subsequent hacks.
"I was not aware of any of these other hacks until his arrest," she said.
When the pair travelled to Kazakhstan and Ukraine, Morgan said she thought the purpose was for tourism.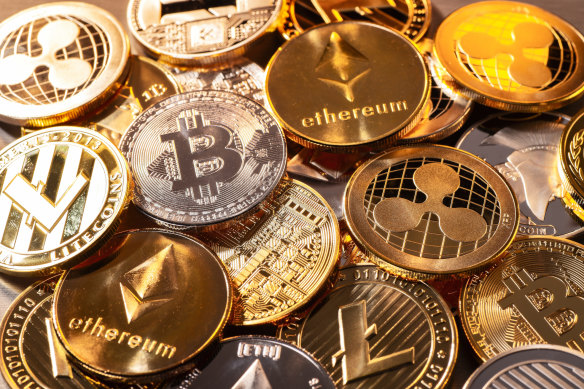 "I recall him burning documents at a trash can in Kazakhstan," she said, noting that he acted "evasive" when she questioned him.
Prosecutors alleged the two used fake identities to create online accounts and covered up the trail of transactions by depositing and withdrawing the stolen funds from virtual currency exchanges and dark net markets. Some of the money went to purchase non-fungible tokens, or NFTs, gold and Walmart gift cards, the government said.
When Bitfinex was hacked, Bitcoin was trading under $US1000. It had skyrocketed to $US44,000 by the time the couple was arrested in early 2022, pushing up the value of the stolen assets to $US4.5 billion, of which $US3.6 billion was recovered by authorities. Since then, the cryptocurrency has fallen to around $US29,000.
Bloomberg
The Business Briefing newsletter delivers major stories, exclusive coverage and expert opinion. Sign up to get it every weekday morning.
Source: Thanks smh.com