Should talented staff be allowed to work less?
Question
I have a young creative in my small team who wants to cut back on their hours. They have done exceedingly well in their time at our organisation. They are very talented and fun to have in the team.
Part of the reason I suspect this person wants shorter hours is so they can grow their portfolio. I'm guessing that's so they can develop skills to eventually find another job.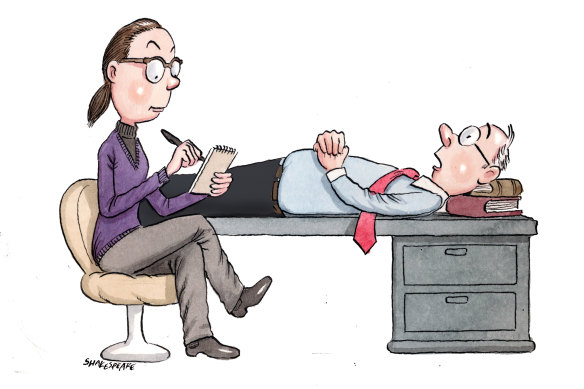 I'm not sure how to pitch his request to senior management. And I'm not sure what effect accepting the request will have on others in our team in terms of fairness and culture. The other problem is, if they work fewer hours than most, we'll most likely see project delays.
Do I try to make this work for them? Or do I consider the business needs: we require someone full-time who isn't setting themselves up to leave in the next six months?
Answer
What an interesting question and a challenging dilemma.
I think what you do next should depend on whether your guess about this person's motives is a loose assumption or more of an educated hypothesis. If you're pretty confident that the young team member is looking to reduce their hours as they prepare to leave the company, your focus on how other colleagues might respond is entirely fair. It may not be wise to give someone unusual dispensation or exemption from a standard rule, and put work deadlines at risk, only to have them resign months later.
Alessandra Capezio, associate professor of organisational behaviour at the Australian National University and a fellow at the Centre for Evidence Management, told me that in this case you may need to make a "net benefit assessment".
"Since this may have negative spill-over effects for your team, is it worth having a difficult conversation with this person? [You might] admit that while you would love to support this and see it as making sense and being reasonable, it might impact the team," Capezio says.
"Despite this creative being amazing, [it sounds like] the organisation cannot accommodate his preferences, and this results in an organisation-individual misfit."
But what if there's another reason for this team member's desire to change their hours? What if this has little, or nothing, to do with their plans to leave the organisation? Or what if they do want to leave, but only because they haven't yet been shown how fruitful long-term employment within this organisation could be?
Dr Wouter Vleugels is a senior lecturer at the Deakin Business School, and he said that even if the creative did have their eye on the door, you could absolutely still make it work for them.
"If the manager is right and the person is indeed thinking about leaving, the question should be why. And what the organisation can do to keep high-performing employees like them around," says Vleugels.
Vleugels says he doesn't have all the details in the case – that's always a limitation of the column – but, based on what he knows, he wonders whether your organisation might consider changing its approach.
"It occurs to me that the employer has established some sort of a transactional psychological contract with this team member. And if [your organisation] doesn't offer long-term career prospects to employees, it's no surprise that this person is looking for another challenge or step-up elsewhere."
Like Capezio, Vleugels recommends having a discussion with your charge to determine whether their ambitions and your organisation's needs are compatible.
"[Find out] what sort of career goals the person has, but also the [perceived] fit with the job and the organisation at large – and why he or she thinks that fit may be deteriorating," Vleugels says.
"I think this would result in very valuable information for the company. You may not be able to retain this particular person, but you can at least attempt to make sure the organisation can hold on to its most valuable workers over time."
Send your Work Therapy questions to [email protected].
The Business Briefing newsletter delivers major stories, exclusive coverage and expert opinion. Sign up to get it every weekday morning.
Source: Thanks smh.com