Caroline spent $63k at Fenton & Fenton. Now her goods are in limbo
Caroline* was looking forward to a fresh start. After a difficult two years, during which both her parents passed away, she had moved out of an older, traditional house and into a more modern one in Melbourne's inner-city suburb of Windsor.
Her new home is a four-minute drive from the Prahran showroom of Fenton & Fenton, a popular, stylish homewares and interiors business that had been around for more than a decade. Caroline began dealing with the brand in late April, visiting the showroom a number of times. An interior stylist came over and went through each room in her house.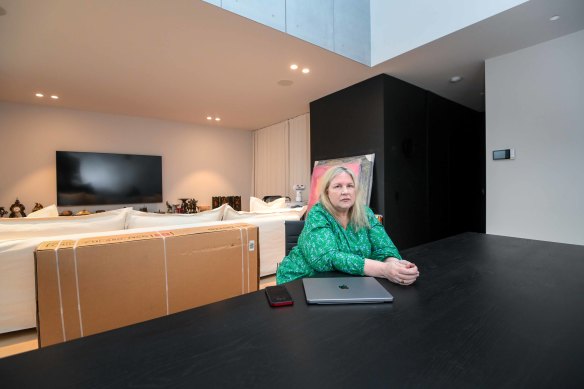 Caroline eventually found more than 20 pieces she loved, including a bedhead, rugs, dining tables, pieces of art, delicate vases, and ornaments. On May 31, she made two hefty payments: the first was $42,153, the second $20,786. All up, she spent $62,939.
On Tuesday this week, a Fenton & Fenton interior stylist assured her many of the items would arrive around 10am on Thursday. By the next afternoon, the business had collapsed.
A team of nearly 60 loyal staff, many who had been with the business for several years, were told in a Zoom meeting that they'd lost their jobs. Caroline got the call on Wednesday at 5.30pm from a senior member of the Fenton & Fenton team advising that her items would not arrive tomorrow morning after all.
"I'm angry, I'm really disappointed, I'm pissed off," Caroline said.
"It was really bad timing that it happened the day before [the items] were due here. Obviously, I cried and cried, had a glass of wine, got angry again. Moving here was sort of a fresh start."
Caroline isn't the only Fenton & Fenton customer who has paid for goods that may never arrive, though her losses may be the most substantial. Several customers said they had made hundred- or thousand-dollar purchases on items and gift cards only to find out days later (in some cases, 24 hours) that the company was being liquidated.
Soon after news of the collapse broke, customers took to Fenton & Fenton's latest Facebook post to complain. Comments have since been limited and removed from view.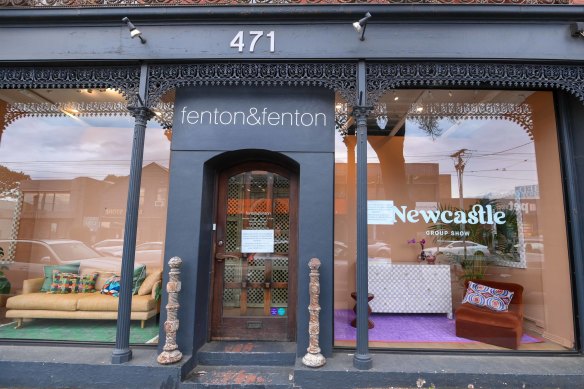 Sydney resident Carla Griscti says she's appalled by the way Fenton & Fenton continued to trade right until it folded. Griscti had placed a $2100 order on July 26 – a week before the company was handed to EY liquidators – and received an email straight away confirming the order.
Strangely, the delivery partner assemblyNOW redirected her back to Fenton & Fenton. Efforts to get in touch with the homewares and interiors brand through email and by phone went unanswered. On Wednesday, Griscti saw the liquidator's notice on the website.
"I just think it's so dishonest," she said.
"I know it's tough for small businesses. I appreciate these things happened, but the way they've handled it is really underhanded. I just think they've really duped people and conned people into spending money with them because they obviously want to pay their debts."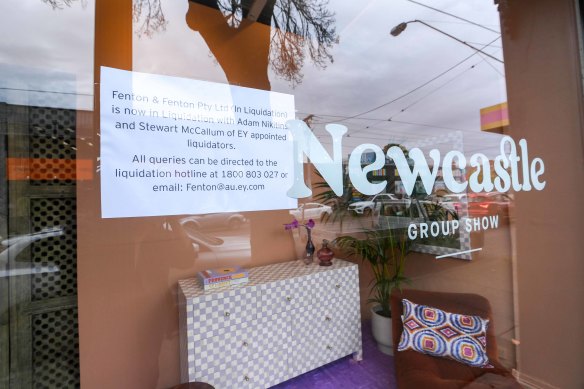 EY liquidators, who have nicknamed the collapse "Project Marble", have told customers they can make a claim by providing proof of payment for their purchases. Griscti has been unimpressed by the hotline set up for affected customers.
"They weren't very helpful," she said. "I just feel like there's not much to protect the consumers. Because at the minute, all I've been told is, well, you can make a claim, but we can't guarantee that you're going to get this refunded."
In the meantime, she and Caroline say they're left playing a waiting game. EY turnaround and restructuring leader Adam Nikitins said customers would not be refunded for unfulfilled orders other than by making a claim as a creditor in the winding-up process. In some "limited circumstances", where the title to stock had already passed onto a customer, some orders might be fulfilled.
Caroline and Griscti are hoping their claim as a creditor will yield a good outcome. Caroline believes 70 per cent of her purchases are sitting in Fenton & Fenton's warehouse and is hopeful they may still be delivered.
"If all those things are sitting in a warehouse they've got to go somewhere eventually," Caroline said. "I paid for the whole lot outright … everything belongs to me."
Griscti has made a complaint to the consumer watchdog, the Australian Competition and Consumer Commission as well as NSW Fair Trading.
"It's $2100. It's not like, a hundred bucks," she said. "I guess if it was for a lesser amount, I just would've [copped] it as just one of those things… But that's a substantial amount of money."
Amid the shock and confusion, the silence of owner and sole director Lucy Fenton has been noted. Over the years, Fenton has made media appearances, welcoming The Design Files and Sitchu to have a peek into her own retro beach house.
Griscti, once a big fan, wonders where she is. "There hasn't been any comment from Lucy Fenton, there's not been one email apologising for any of this.
"You're sort of left speculating."
Fenton has been contacted for comment.
*Surname has been omitted upon request
Source: Thanks smh.com