Even pandemic darling Zoom is making its staff return to the office
During the early months of the pandemic, a certain company went suddenly from relative obscurity to the type of popularity that made it a noun, verb and catchphrase.
"Can you set up a Zoom for us?"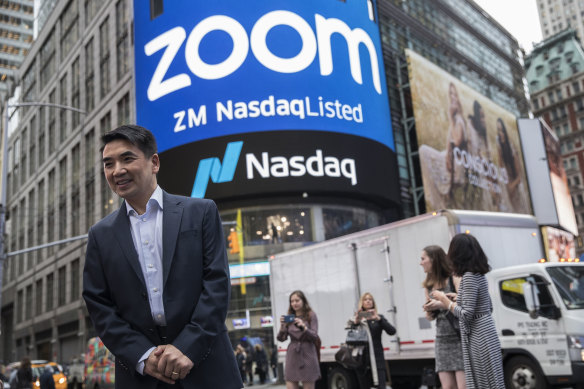 "Let's just Zoom."
"I have Zoom fatigue."
Revenue for the video conferencing company soared in 2020 — a jump driven by the millions of people who started working from home. Zoom was also part of the remote work shift that it powered, with most of its employees permitted to work from home.
But now, joining a swell of other tech firms pushing for in-person work, Zoom is requiring many of its 7400 employees to start showing up at the office.
The company last week asked all employees within 50 miles (80 kilometres) of an office to work in person on a part-time basis, a plan Zoom said it would roll out in August and September.
"We believe that a structured hybrid approach — meaning employees that live near an office need to be on site two days a week to interact with their teams — is most effective for Zoom," a company spokesperson said. "We'll continue to leverage the entire Zoom platform to keep our employees and dispersed teams connected and working efficiently."
During a tense meeting last week about the return to office policy, held on Zoom, CEO Eric Yuan faced a series of questions from employees who expressed frustration about the time and money they'd waste while commuting, according to an employee who was at the meeting but was not authorised to speak publicly about internal company matters.
In 2020, participants in daily Zoom meetings leaped to more than 300 million, from 10 million the year before, as it became the most downloaded free iPhone app of the year. But the company has struggled to maintain its pandemic growth. In February, amid a wave of layoffs across the tech industry, Zoom cut 15 per cent of its staff, or about 1300 people. The company's workforce had grown more than 275 per cent between July 2019 and October 2022.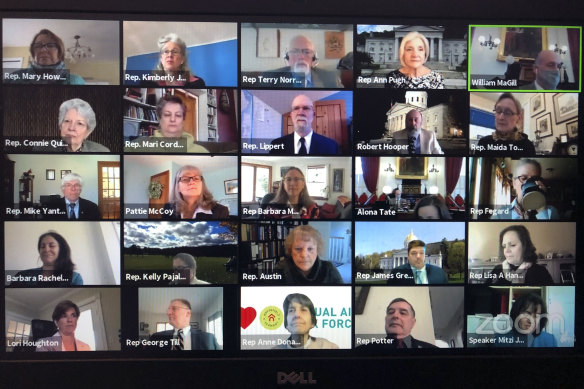 On an earnings call in May, Yuan said he was confident in the future of workplace flexibility and the benefits it had brought for his company. "I think hybrid work is going to stay," he said.
Zoom, like many other tech companies, is still holding on to some flexibility, requiring its employees to come in only on a part-time basis.
Hybrid and remote work levels remain far above what they were pre-pandemic. As of July, nearly one-third of the country's full-time workers were in hybrid arrangements, spending some days working from home and some in an office, according to researchers at Stanford.
But dozens of companies have joined Zoom in tightening their policies on office attendance this summer, as offices remain at just under half of pre-pandemic occupancy levels.
Google, which has asked employees to come into the office three days a week, announced that managers could take unexcused absences from the office into account when doing performance reviews and could use badge records to identify those absences. Salesforce, taking a softer approach, said it would give a $US10 charitable donation per day on behalf of any employee who came into the office for a 10-day period in June.
Many companies have faced fierce resistance as they call people back to the office. Hundreds of Amazon's corporate employees walked off the job for an hour in May, protesting the company's announcement that they had to return to the office at least three days a week. At Apple, corporate employees signed petitions protesting their return to the office.
At the start of the pandemic, the tech industry was quick to embrace flexible work, which was enabled by the industry's own products, including Slack (owned by Salesforce), Gmail and Zoom.
But many of those companies realised that they didn't want their employees to remain permanently scattered. Nick Bloom, a Stanford economist and expert on hybrid work, said the tech industry's move back to the office was no surprise given the amount these companies spend on office real estate.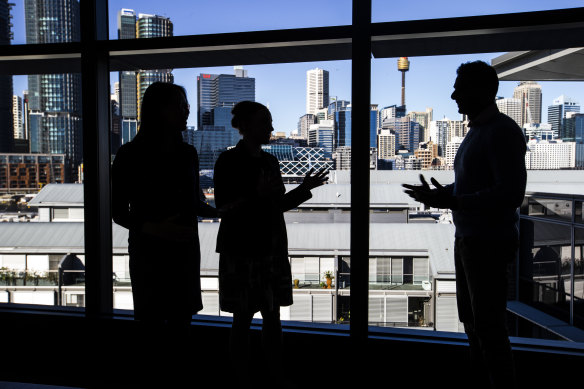 Bloom said Zoom, for example, had all the downsides of fully remote work — some employees feeling disconnected — without the company seeing its financial upsides, such as saving money on office space, because the company was still paying for Bay Area real estate and Bay Area employees.
"They're paying for their office and hiring local people so they get no upside from being fully remote," Bloom said. "The most surprising thing to me was they took so long to formally announce this."
Recent studies have confirmed some benefits to in-person work. A working paper released this year from economists at the Federal Reserve Bank of New York, the University of Iowa and Harvard University found that at one tech firm, remote work decreased the amount of feedback that junior employees received on their work. Researchers from the Massachusetts Institute of Technology found that remote work at MIT led to a 38 per cent decline in "weak ties," meaning the loose connections that help advance people's careers.
Still, more than 90 per cent of workers who can do their jobs remotely now want some flexibility in where they work, according to Gallup.
This article originally appeared in The New York Times.
The Business Briefing newsletter delivers major stories, exclusive coverage and expert opinion. Sign up to get it every weekday morning.
Source: Thanks smh.com