Should companies have a Voice or mind their own business?
Qantas boss Alan Joyce is no stranger to being out on an issues ledge. But the airline's muscular support for the Yes campaign on the Voice to parliament prises open another, wider debate – should companies take a stand on social issues?
A rising chorus within the community says businesses should butt out and get on with issues inside their own wheelhouse – most particularly, making a profit.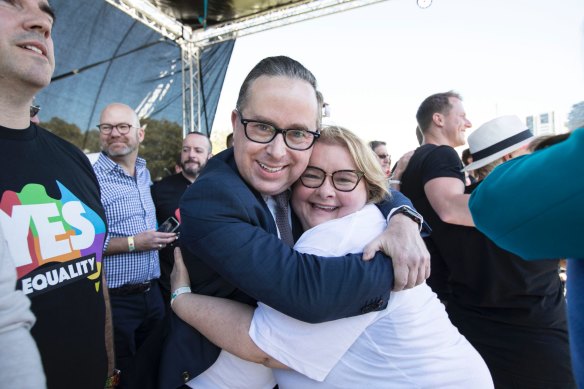 But for years people have been encouraging business to evolve as institutions and consider broader social issues – such as the environment, gender equality, or ensuring their supply chains are free from slavery.
It is called ESG – environmental, social and governance – and companies get ranked on their compliance with broader objectives beyond balance sheets and profits.
They have been told to be good corporate citizens, and we pat them on the back when they take actions that are not necessarily in their profit-generating wheelhouse. No one complains when they support the local under-12s football team or donate to disaster relief.
That said, these inexpensive gestures are good for their corporate brands, so it can be argued they go beyond the altruistic.
Alan Joyce has a legion of detractors who argue that the airline should be spending its capital and its energy on customer service, rather than supporting other causes.
But the Voice to parliament is a different beast. It has become politicised and divisive.
When most of the large corporations lined up to support the Voice to parliament many months ago, they would have anticipated (as the early polls showed) there was more general community support.
The lion's share of the top 20 Australian companies – including the banks, BHP, Rio Tinto (who work closely with First Nations people), Wesfarmers and Telstra– have given their support to the Yes team.
And a large contingent of business leaders, spearheaded by Business Council of Australia president Tim Reed, attended the Garma Festival.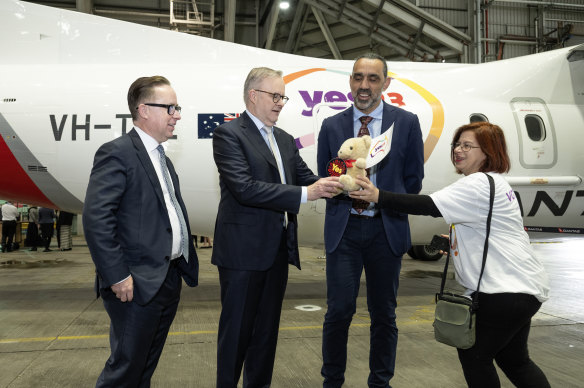 "I think business has every right, and not only right, but actually every obligation to be a part of this conversation", Reed said.
But as community support for the Voice has been eroded, the aggressive No campaigners have taken aim at business.
And then there is Qantas. Under the Joyce regime, the airline went way out on a limb to support same-sex marriage, which risked alienating its more conservative and older customers.
But for the airline which has a very diverse gender workforce, championing the interests of the LGBTQI community made sense.
On the Voice, Joyce has done it again, this time standing side-by-side with Prime Minister Anthony Albanese in front of a livery emblazoned with "Yes23".
Appreciative as the prime minister might be of Joyce's support, it's a risky strategy for the government.
Albanese is already on the back foot defending his recent decision to reject a request from Qatar Airways for additional services into Australia – and at a time when international airfares are 50 per cent higher than they were pre-COVID. Qantas is a significant beneficiary of the government's decision.
Joyce has a legion of detractors who argue that the airline should be spending its capital and its energy on customer service, rather than supporting other causes.
So, it's arguable that Albanese will feel the glow from any Joyce halo and this week's solidarity event looks a bit misguided.
But the broader support for the Voice from business has been more quietly supportive as the debate has become divided along political lines.
Telstra, for example, supports the Voice, due to its strong ties to Indigenous communities and employees.
"It will be an important and historic step towards reconciliation and a fairer, more inclusive and more successful country," a Telstra spokesman said.
"As part of our support we will ensure our people have opportunities over coming months to learn more about the Voice and its role in reconciliation."
And among those businesses that have not publicly picked a side, many such as Macquarie Bank have been providing staff with talks from legal and Indigenous experts to allow them to make more educated decisions.
The wellbeing of all parts of the community and the wellbeing of society should be important to all businesses – so picking a side in the debate around the Voice shouldn't be discouraged.
The Business Briefing newsletter delivers major stories, exclusive coverage and expert opinion. Sign up to get it every weekday morning.
Source: Thanks smh.com