Blackstone offloading Crown properties in Southbank
Crown Resort's giant US private equity owner Blackstone is selling some of the casino's Southbank properties and is expecting a windfall of more than $50 million on the deals.
Crown, previously controlled by James Packer, had a property portfolio estimated to be worth more than $5.6 billion in 2020. Blackstone bought the company for $8.9 billion in 2022.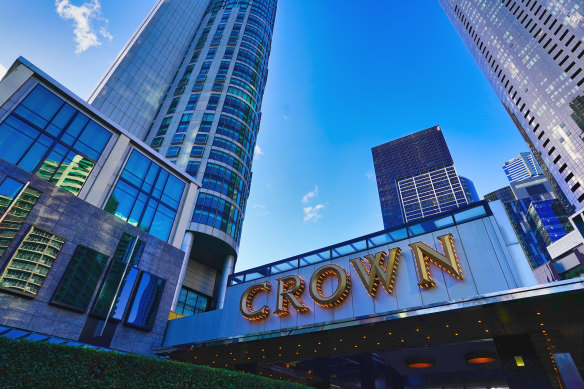 Casino real estate and hotel towers account for much of that portfolio, but Crown was a constant buyer in the early 2000s, snapping up low-rise Southbank properties on its borders.
The company purchased 93-103 Clarendon Street and 284-290 City Road in 2005. Both sites have Capital City 3 zoning and hug the back of the Crown casino's rear car park.
The Clarendon Street site for sale, on the corner of Haig Street, is on 1264 square metres of land and its City Road neighbour is on 1078 sq m.
Cushman & Wakefield's Daniel Wolman, Oliver Hay, and Marcus Neill have the listings along with Colliers' Trent Hobart and Jozef Dickinson.
Docklands developments
The Hong Kong-based Wong family is selling two Docklands development sites they have held for more than 20 years.
One property, at 13-33 Hartley Street, is on 6714 sq m of land and comes with a permit for a 50-level tower with 400 apartments. It is expected to fetch more than $20 million. Its neighbour, at 95-97 Lorimer Street, is on 2248 sq m of land and is substantially cheaper, at about $8 million.
Gorman Allard Shelton agents Joseph Walton and Peter Bremner are handling enquiries.
Build-to-rent providers are expected to play a major role among the list of interested parties for both development sites.
Strata green shoots
Green shoots are appearing in the CBD market, with a number of new listings and sales.
Sydney hotelier Justin Hemmes' Merivale Group is buying Argentinian steak restaurant San Telmo, on Meyers Place, for more than $17 million.
At the smaller end of the market, a corner level-14 penthouse office at 227 Collins Street sold for $1.5 million. That price represents a healthy $9677 a sq m. An immigration agency moving from a neighbouring building bought the space.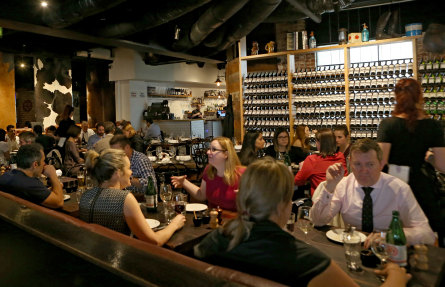 Cushman & Wakefield agents Anthony Kirwan, George Davies and Jeff Ha negotiated the sale.
Cushman has also listed level 4 at 278 Collins Street, in Mering House. It is expected to fetch $3 million to $3.3 million.
Little auctions
Philanthropists and property investors Paul Little and Jane Hansen are selling a large portfolio of shops.
The properties – in Port Melbourne, Brunswick East, South Yarra and Richmond – are expected to realise between $1.1 million and $2.5 million each, on yields of about 5 per cent.
Most, except for 494 Bridge Road, Richmond which is leased to clothing retailer Industrie, are near residential projects being undertaken by Little's property development company.
The Richmond shop is on 278 sq m on the corner of Burnley Street and has development potential.
Gorman Allard Shelton's Walton and Bremner, D'Andra Rao and Little Real Estate's Jeffrey Wilson are handling the sales campaigns. "They all have long-standing tenants on good leases. It will be a good test of the market," Walton said.
In other deals, last week Walton and Bremner sold 118-120 Smith Street, Collingwood, at auction for $2.62 million, on a yield of 4 per cent. The shops, which formerly housed Smith Street stalwart Melissa's cafe, are next door to the Grace Darling Hotel.
An ANZ bank branch in East Hampton, complete with a new $1.2 million fitout, is going to auction on September 8 through Colliers' Matt Stagg and Yvonne Zhou and Burgess Rawson's Beau Coulter. It is expected to fetch more than $3.2 million.
The 902-904 Nepean Highway property has a new 4.3-year lease, with two more options to run.
"Far from abandoning physical sites, banks are embracing data-driven strategies to carefully select ideal locations for their branches," Coulter said
Preston peak
The state government has signed one of the biggest leasing deals in Preston this year – a warehouse on 9400 sq m of land at 67-75 Raglan Street. It is a few doors down from an impound lot for towed vehicles.
The property has a 5388 sq m warehouse and a paved area with room for 50 vehicles. Gray Johnson agent Rory White did the deal but declined to comment on the new tenant.
Supermarket sale
The regional Kerang Woolworths has sold for $16.25 million, settling in a speedy 14 days.
Woolworths has a 10-year lease, with options to 2057, and the property returns $975,000 a year in rent. Both the property vendor and buyer are private investors.
Colliers agent Tim McIntosh, who negotiated the sale with James Wilson, said the 4132 sq m supermarket attracted 10 offers.
McIntosh is now marketing the Clifton Hill Woolworths Metro with Matt Stagg and Yvonne Zhou.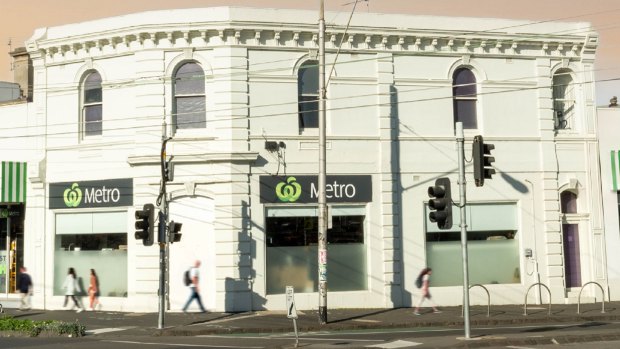 The tiny supermarket, at 141-147 Queens Parade, on the corner of Gold Street, is on the resurgent south side of the shopping strip. Across the road, higher rents have eaten away at what was once a thriving village strip, resulting in vacant shops.
The busy supermarket, previously a Retravision store, was leased to Woolworths in 2019 and opened after a $1.5 million renovation. It is on a 712 sq m site in a Commercial 1 zone.
The property goes to auction on September 15 and is expected to sell for more than $5 million. Records show it last changed hands in 2016 for $4.9 million.
Property experts are expecting a revival of the Queens Parade strip because of a huge Gasworks development down the street, on Alexandra Parade.
Other supermarket sales campaigns closing soon include the Coles in Hampton, which is on the market for the first time in 35 years.
The 1648 sq m building is on a large 5274 sq m land parcel at 361-371 Bluff Road – about 2 kilometres from the beach – and should fetch more than $15 million.
Coles pays $463,787 a year in rent and has a five-year option remaining on its lease.
Stonebridge agents Justin Dowers and Kevin Tong are handling expressions of interest.
A Woolworths in Monbulk with a long lease, with options until 2064, is also on the market and likely to sell for more than $13 million.
The 2600 sq m building is on a 6900 sq m site on the corner of Main and Moores Road and returns around $650,000 a year in rent.
CBRE's Nathan Mufale, Scott Hawthorne, JJ Heng and Jaycen Willox are running the sales campaign.
The Business Briefing newsletter delivers major stories, exclusive coverage and expert opinion. Sign up to get it every weekday morning.
Source: Thanks smh.com