Solo'd out: Why this Hard drink's instant popularity is tough for some to swallow
"There is no f—ing difference, I swear there is no difference between these. That is dangerous," says TikToker Russ.Eats, holding a can of Solo in one hand and its new alcoholic counterpart in another.
"Is this the beginning of no more soft drinks and more hard drinks?"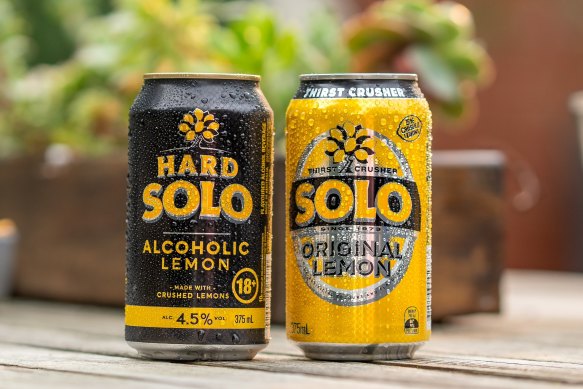 Hard Solo's launch into the Australian market has gained immediate interest, in more ways than one. For Japanese beverages giant and Solo manufacturer Asahi, releasing an alcoholic version of a well-known soft drink has been a commercial masterstroke.
But its instant popularity has also sparked concerns from some groups in the community, alarmed by its appeal to minors, and attracted fresh criticism of the current regulation around alcohol advertising. Cancer Council WA has filed a formal complaint against the beverage, while the teal crossbenchers, led by Kylea Tink, are pushing for the product to be removed altogether.
However, the pushback has further fuelled Hard Solo's popularity, with the new alcohol drink on the block selling out in Dan Murphy's, BWS and Liquorland across the country.
Organisations committed to fighting alcohol harm are worried Hard Solo, and other drinks like it, might act as a stepping stone to something bigger.
"It creates curiosity," said Emmanuel Kuntsche, the director of La Trobe University's Centre for Alcohol Policy Research, adding that his son heard about Hard Solo and wanted to try it for himself.
"[Minors] are seduced to try just a new product because they know the original ones. Now there's something with alcohol – why not try it, right?
"In general, the ready-to-drinks and the hard seltzers bring that risk that the alcohol taste is disguised in the sugar flavours. So, you actually consume a harmful product without really being aware of it."
Kuntsche wonders what would happen if the world's most iconic soft drink brand did the same thing.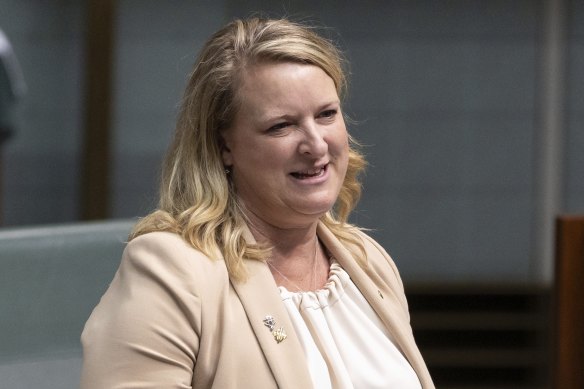 "Imagine all the Coca-Cola consumers all of a sudden [had an] alcohol-containing choice. That would be disastrous from a public health point of view. We are talking about a toxic substance."
As a nation, we've had the same conversations and the same concerns before. Drinks like Hard Solo – known as alcopops or pre-mixed drinks – have been around for decades.
The popularity of "alcopops" in the early 2000s prompted the Rudd government to implement an alcopops tax increase of 70 per cent on those beverages in April 2008, bringing the excise in line with spirits. The move went some way to suppressing the industry: alcopops sales fell 29 per cent – the equivalent of 310 million standard drinks – in the year following the tax hike.
But it didn't stop the drinks from remaining popular and growing in range. A 2010 research paper from the University of Wollongong conducted an audit of 52 NSW bottle shops that found roughly a third of fridge space was dedicated to these drinks. "There is a need to address the nature, availability and promotion of these products," the paper stated.
Alcopops have since staged a resurgence, albeit under a different name; nowadays, they're commonly referred to in the industry as "ready-to-drink" (RTDs). COVID lockdowns triggered an uptick in drinking at home and also made us more experimental, with many people mixing cocktails at home.
The number of RTD brands have spiked since the beginning of 2021, according to data from retail analytics platform ShopGrok, driven partly by the hard seltzer wave that flourished in the US at the beginning of the pandemic and subsequently swelled Down Under.
"You've got the more traditional RTDs that have been around since probably the 1990s – Bacardi Breezers was probably one of the first ones, Bundaberg and [Cola]," said ShopGrok chief executive Aaron Cowper.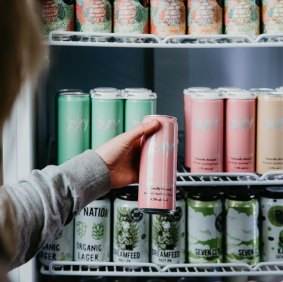 "There's been an explosion the last three years, particularly in the hard seltzers, hard coffees, premixed cocktails. The premiumised RTDs are the big growth area."
The biggest RTD brands in Australia are currently White Claw, Smirnoff, Hard Fizz, Saintly and Rainbird.
RTDs have also proven particularly popular among younger drinkers. Roy Morgan's latest alcohol consumption report shows RTD consumption doubled from 10.8 per cent to 20.8 per cent in the 12 months to March 2023, led predominantly by people aged 18-24. More than half of that group said they had consumed an RTD drink in the previous 12 months.
Retailers are well aware of the rapid growth in this beverage category, and are responding swiftly. The boss of Australia's largest drinks retailer, Endeavour Group, said RTDs were leading beverages sales growth at 8 per cent.
"It is going faster and bigger than it ever has before," Endeavour Group chief executive Steve Donohue said. "It's history repeating but twice over and twice as fast."
Whatever you call them – alcopops, premixed drinks, or RTDs – it's a booming global industry valued at $1.3 billion in 2022 and projected to grow by about 14 per cent by 2030.
Who makes the rules?
For groups working on minimising alcohol harm, the projected growth of these drinks is bad news and going up against billion-dollar multinational beverage giants is a David and Goliath fight, said La Trobe University's Kuntsche.
The complaints against Hard Solo have renewed scrutiny of the complaint process itself. The Alcohol Beverages Advertising Code (ABAC) Scheme Limited deals with alcohol advertising complaints. It's a body set up and funded by industry groups, with The Brewers Association of Australia, Spirits & Cocktails Australia, Australian Grape & Wine, Advertising Council Australia all on its management committee. The committee includes a single representative from the Department of Health.
The code is not legislation and there are no enforceable penalties for breaches. Compliance is completely voluntary. A review of the ABAC was conducted earlier this year, with a new code in place in August, but more than 40 organisations signed an open letter declaring their refusal to participate in the review of the scheme because the process was "inherently flawed".
Foundation for Alcohol Research and Education chief executive Caterina Giorgi wants the departments of health and communications to pay attention and intervene.
"I don't think we should leave it to alcohol retailers because I've seen a very long track record of alcohol retailers doing what's best in the company's interest rather than in the interest of the community," Giorgi said.
"This all points to the need for governments to step in and introduce common-sense measures that meet community expectations."
Kuntsche likens the self-regulating nature of the ABAC to a fox guarding a henhouse. "It's a fundamental conflict of interest," he said. "A commercial interest group cannot regulate itself … this entity is supposed to make profit."
'It's a fundamental conflict of interest. A commercial interest group cannot regulate itself … this entity is supposed to make profit.'

Emmanuel Kuntsche from the Centre for Alcohol Policy Research
The efficacy of the code has been examined before. A 2018 research paper by Sydney Law School's Dr Belinda Reeve found it did not adequately protect young people from exposure to alcohol marketing, and called for greater government intervention to close "significant loopholes" in the code.
"The ABAC Scheme lacks independent administration, systematic monitoring, or meaningful sanctions for responding to non-compliance," Reeve wrote.
However, the industry bodies have defended the code as one of the toughest in the world.
"ABAC provides for strict regulation of alcohol advertising, marketing and social media with guidelines agreed with the federal government and all consumer complaints handled independently. The federal Department of Health is a direct partner and active participant in ABAC," Alcohol Beverages Australia executive director Adele Young said in a statement.
She pointed to Australian Institute of Health and Welfare statistics that show the number of young adults who don't drink alcohol has risen: between 2001 and 2019, the proportion of 18-24 year olds abstaining from alcohol more than doubled from 9.7 per cent to 21 per cent. Among 25-29 year olds, this figure went from 8.8 per cent in 2021 to 24 per cent in 2019.
"The facts are Australians are drinking less, but better," said Young. "The ABAC Code and process is a significant contributor to these results."
Hard Solo manufacturer CUB (which is owned by Asahi) said it "strongly refute[s]" claims that the drink can be confused for the non-alcoholic version, pointing to the black can and prominent alcoholic markings.
"Hard Solo is for adults who enjoy both regular Solo and ready-to-drink alcohol beverages. It is only available to adults who purchase it from liquor outlets," a CUB spokesperson said.
"In addition, we are not doing any traditional out-of-home advertising, TV, or radio campaigns to promote Hard Solo."
Tink, the independent MP, will meet with ABAC members later this month to better understand their approval processes. She is not opposed to self-regulatory bodies, but believes Hard Solo's appeal to minors is obvious and says the industry has been put on notice.
"It is damning when this company [says] we were preapproved," she said.
"If you can't fix this yourself, if you can't prove self-regulation works, then yes, you leave no choice but for the government to move. But are we at that point yet? I think this is probably first warning for ABAC and the industry. Let's fix this now, before it gets any worse."
ABAC was unable to comment on a complaint currently pending review. It generally aims for a 30 business-day turnaround when reviewing complaints, but packaging complaints may take longer.
The Business Briefing newsletter delivers major stories, exclusive coverage and expert opinion. Sign up to get it every weekday morning.
Source: Thanks smh.com