Southern Cross boss banks on podcast power to steady the ship
Southern Cross Austereo is banking on its digital audio strategy to pay off in the long run, as the company's newly minted CEO John Kelly perseveres with the turnaround of one of Australia's best known media companies.
Kelly has had a baptism of fire as he fronted his maiden earnings call as CEO last week, announcing underwhelming full-year numbers and cutting dividends. The market wiped 10 per cent off the company's share price on the back of the results.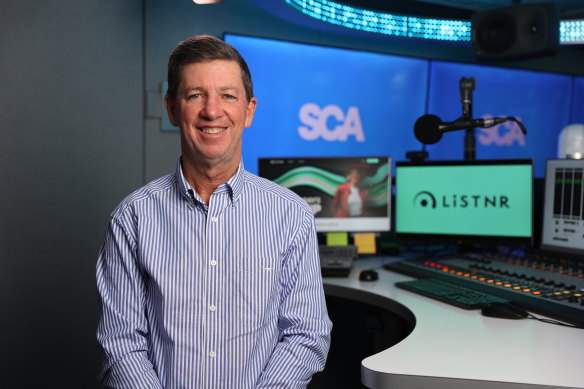 ASX-listed Southern Cross, which houses the likes of Triple M and The Hit Network, has endured its most turbulent period under Kelly's predecessor, Grant Blackley. However, Kelly has been an integral part of the company's management, spending the last seven years as Blackley's chief operating officer.
"Clearly I've been here, and I helped design the strategy," he said. "So I believe in the strategy, that's the first thing."
"It's early days, but, my take on the landscape is to be highly accountable to our shareholders and trying to improve outcomes for them."
With FY23 revenue down 3.7 per cent to $505.6 million, the fifth year of decline, and net profit after tax also slumping 20.1 per cent to $21.9 million, Kelly pointed to the growth of its LiSTNR app as a silver lining.
LiSTNR, Southern Cross' digital podcast app and network, posted a 36.2 per cent jump in full-year revenue to $21.3 million, with signups clocking in at 1.5 million users as of June 30.
Kelly expects LiSTNR to finally break even by the back end of the current financial year, "a year ahead" of its previous outlook.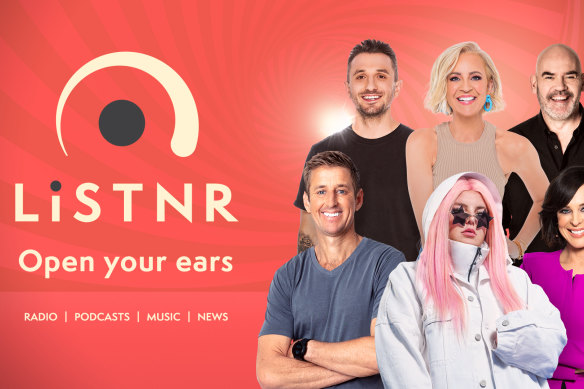 Digital audio advertising spend figures, revealed in February, totalled $221.2 million across the 2022 calendar year, according to the IAB Australia Online Advertising Expenditure Report prepared by PwC.
"I don't think any part of the market has really appreciated that digital audio, and what we're seeing in the digital audio consumption trends and now monetisation trends is our BVOD [broadcast video on demand] moment," Kelly said.
LiSTNR's podcast network audience grew from 3.3 to 8.1 million across FY23, which Kelly says shows audiences want to listen any time, anywhere, and crucially, in any place: the advantage the sector has over its TV and streaming counterparts.
It's the one bright spot for the company in a "challenging market", a term likely to continue to be used over the next few weeks, with broadcast radio revenue declining 1.2 per cent to $372.8 million and earnings down 11.2 per cent to $92.2 million.
Things are equally stressed for the television sector, with the broadcast ad market experiencing declines across the year. While BVOD viewing minutes and revenue continue to grow, it's not fast enough for investors.
Figuring out a solution for Southern Cross' regional television assets continues to be a tough ask, with revenues down 14.5 per cent to $107.8 million, while its earnings 37.2 per cent to $18.7 million. Southern Cross announced a six-month extension to its affiliate deal with Network Ten last month.
"That was really to give us enough time to try and reorganise ourselves, particularly relating to the way we sell across the national footprint to agencies and national advertisers."
Kelly is "unapologetic" about the heavy investment in LiSTNR over the past three years. More importantly, the majority of significant capital expenditure, including content, tech stack, talent and other outgoings is now in place.
However, he admits that radio remains Southern Cross' main revenue driver, despite the positivity around LiSTNR. "I don't want to disproportionately place all my attention on LiSTNR," Kelly said.
Despite a subdued broadcast radio advertising market, which grew by 0.6 per cent in metro markets, Southern Cross increased its revenue share of the industry to 27.2 per cent, yet regional declines of 4.6 per cent ($7.8 million) meant there was regression overall.
Audio doesn't have the consumption problem that other mediums have, Kelly said, which continues to grow, and unlike those over in the television industry, he believes a unified industry approach will eventually benefit the audio market.
"We all want to get as many people into the stadium of audio as possible, and then we'll fight like hell on the field," he said.
"I know Ciaran [Davis, ARN CEO] thinks the same and I know that Peter Charlton [NOVA CEO] thinks the same. We have a very collaborative industry board, we all think that audio is in good health, and we believe we all deserve a better share of the revenue pie, so we'll all work collaboratively to achieve that."
The Market Recap newsletter is a wrap of the day's trading. Get it each weekday afternoon.
Source: Thanks smh.com