Insurance giant misled loyal customers about discounts, ASIC alleges
Loyal customers renewing their policies did not always get the full discount they had been promised from some of the country's biggest general insurers, according to the corporate watchdog which is taking the companies behind brands including SGIO, SGIC and RACV to the Federal Court.
On Friday, Australian Securities and Investments Commission (ASIC) deputy chair Sarah Court said the calculations used by insurers to determine premiums was a "black box" but that promises made to customers needed to be substantiated.
"There is a risk that loyal customers, having been promised a discount, were persuaded to stay with these companies, and in doing so, lost their opportunity to shop around for a better price," she said.
ASIC commenced civil penalty proceedings against IAG's subsidiaries, IAL and IMA, alleging they misled customers about the extent of discounts they would receive.
Court said between January 2017 and December 2022, the two companies renewed more than one million home insurance policies and that some customers who were promised discounts based on their loyalty may have had those same loyalty factors – such as length of time with the insurer – also fed into the mechanism used to set their base premium.
"The way they operated their pricing algorithm meant that some longer term or more loyal customers were allocated, or may have been allocated, higher premiums before the promised discounts were applied," Court said.
Such pricing mechanisms were also used in the insurance industry more broadly, Court said, with a number of insurers currently remediating customers for similar breaches of pricing promises.
"This issue about pricing promises and alleged failure to deliver on them is really particular to the insurance industry at the moment," she said.
"At the moment, general insurers are paying back $815 million to more than 5.6 million consumers. That really does give an indication of how widespread these issues are in the insurance industry."
While the case is in its very early stages, Court said if ASIC was successful, the potential penalties for IAL and IMA could be "very significant."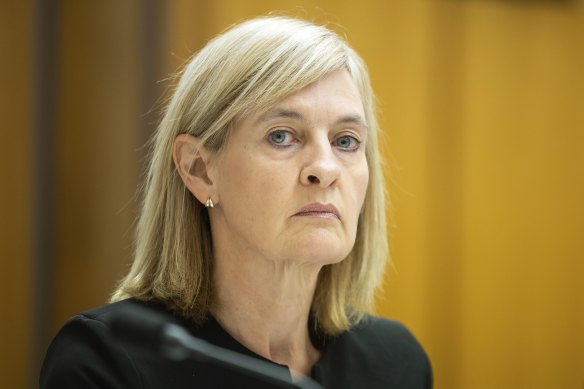 In a separate case in June, IAL was ordered to pay a $40 million penalty, the largest ever handed down against an insurer for breaching financial services laws after the Federal Court found it failed to honour discount promises made to some customers.
In the latest case against IAL and IMA, ASIC alleged that between August 2017 and August 2023, IAL and IMA made statements about discounts customers would receive, that IAG's pricing algorithm operated inconsistently with those promises and that therefore IAG failed to operate efficiently, honestly and fairly.
"Where insurers make discount promises to renewing members they need to have robust systems and controls in place, especially where complex pricing systems and algorithms are used, so they can be sure they are delivering on these promises," Court said. "Insurers should not promise discounts unless they are confident that they can and will deliver them in full."
On Friday, IAG acknowledged the commencement of the civil penalty proceedings and said IAL and IMA maintained that they had delivered on loyalty promises made to customers.
"IAL and IMA do not agree that they have misled customers about the extent of the discounts they would receive, and intend to defend the proceedings," the company said.
The Business Briefing newsletter delivers major stories, exclusive coverage and expert opinion. Sign up to get it every weekday morning.
Source: Thanks smh.com