Why China's wobbles are starting to make Australian investors nervous
When China dumped its COVID-zero policies in late 2022, financial markets were optimistic the world's second-largest economy would rebound quickly as stringent restrictions were unwound.
As 2023 has worn on, things have not worked out that way. There are now growing fears that this global growth machine is spluttering. Moreover, some market watchers worry the Chinese government may not come to the economic rescue as it has in the past and provide a massive stimulus to its trading partners.
So far, the Chinese government has made some policy responses including cutting key interest rates – but these have underwhelmed equity investors.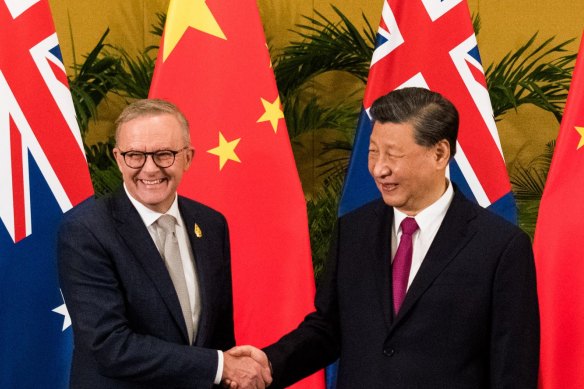 The country's economic growth slowed to 0.8 per cent in the June quarter, and some argue we should expect long-term annual growth of about 4 per cent in China's economy, down from rates of about 8 to 10 per cent in the boom era of earlier this century.
Australia has been one of the big long-term winners from China's extraordinary growth over the past decades, mainly through lucrative resources exports, but what if the growth of our biggest customer is running out of puff?
The question is not only relevant to mining giants such as BHP, Rio Tinto and Fortescue Metals Group, but given the economy's deep linkages with the country, it also has wider relevance to the ASX as whole.
Hiccup or the start of a bigger slowdown?
Why has China's growth slowed so sharply? Experts point to range of factors, including trade tensions with the United States, demographic changes, a property market slump and the hangover from COVID-19 policies that did not throw around cash like western nations.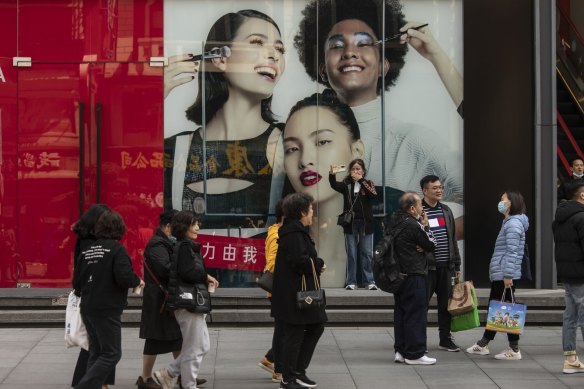 Commonwealth Bank head of international economics Joseph Capurso says the weakness of the Chinese economy was partly a result of its policies during the pandemic.
"We look at month on month changes in retail trade, investment and industrial production and all of those figures were near zero in July which is very unusual for the Chinese economy," he says. "Advanced economies like Australia rebounded very strongly when COVID restrictions were removed because governments gave their households a lot of cash. In China, the government didn't do that, so when the COVID restrictions were removed, they didn't have a lot of spare cash to go out and spend."
Because people in China were not working, and were forced to stay at home, he says it meant they ate into their savings.
Property prices are another key economic concern for China. Across the very populous country, house prices are in a slump, and new home sales have fallen sharply. This fall occurred after President Xi Jinping's government cracked down on property speculation, as part of a push to shift economic growth from being investment-driven to more consumption-driven.
Wilson Asset Management portfolio manager Matthew Haupt thinks China's government underestimated the importance of stable property prices to boost confidence and lift consumption across the country.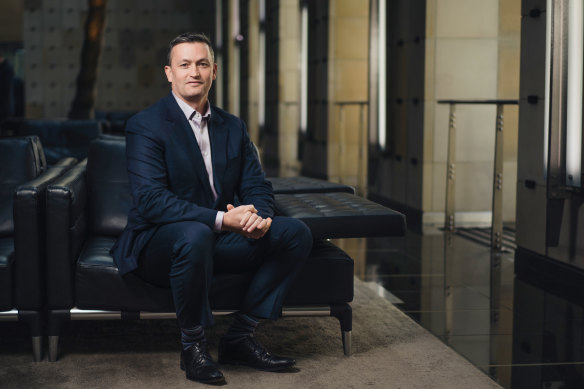 While he expects the Chinese government to correct this and ramp up its stimulus in the coming weeks, he concedes some have a more pessimistic view on China. Some analysts are comparing it to Japan, which has been stuck in an economic rut for decades in the face of an ageing population and low inflation – two issues also affecting China.
Concerns about China's weakness are already affecting market sentiment; it's one reason why the Aussie slipped to a nine-month low last week of under US64¢.
Despite that, Haupt believes many investors are too bearish. "We go through these cycles where everyone starts to call the death of China again," he says. "It's probably died about 15 times in the last 10 years."
Even as China's economy slowed sharply, there remains a widespread view that its government will ultimately unleash further stimulus to support growth against the many economic headwinds. But the market's patience is being tested.
"I think everyone's patience is getting strained now. They want more action from a policy point of view," Haupt says.
"The Chinese policymakers seem fairly restrained at this point in time. And I think it's almost getting into a situation where they can't wait much longer. They've really got to go pretty hard."
CBA's Capurso says that while the Chinese government has been "doing a lot of small things," the latest economic data showed it wasn't really working. "We think at some point, probably before the end of the year, the Chinese government is going to announce a bigger package of assistance to kickstart the Chinese economy," he says.
Whether the government will act depends on the economic data according to Capurso. "If it stays as bad as it is, that's going to encourage them to do something large," he says.
And how that stimulus would impact Australia will come down to the details.
"If the Chinese government's package is very heavy on infrastructure spending, that'd be very good for Australia because infrastructure requires a lot of metals, like iron ore and copper which Australia exports to China," Capurso says.
"If, on the other hand, the Chinese government provides cash handouts to households, then chances are most of that is going to be spent in China. None of it would flow to Australia."
Capurso says the infrastructure stimulus was more likely because it was the course of action taken by the Chinese government in the past. However, he says the government was increasingly talking about "common prosperity", and that it could opt for providing direct support to households rather than targeting benefits towards specific sectors like manufacturing and construction.
Fallout for companies
China's economic performance has a direct bearing on the local sharemarket, and there is no clearer illustration of this than the fortunes of mining giants such as Rio Tinto, BHP and Fortescue. China's property crisis was a major source of uncertainty on BHP's outlook, when it delivered a $US13.4 billion profit this week.
Even so, the mining giant's boss Mike Henry said commodity demand in China still remained "relatively robust," and he also said that how effective China was at stimulating its real estate sector was a key source of uncertainty.
Dougal Maple-Brown, head of Australian value equities at Maple-Brown Abbott, is another investor who does not subscribe to the disaster scenarios for China, arguing it has "muddled through" economic hits before, and it would be pragmatic enough to do so again.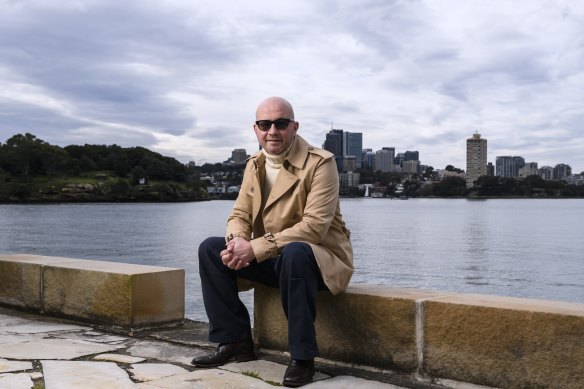 However, he says that if China's economy did crash, it would hit large parts of Australia's economy and sharemarket hard. He points out Australia sends almost 30 per cent of its exports to China, fuelling significant tax receipts for state and federal governments.
Maple-Brown stresses that he thinks China is unlikely to suffer a "Lehman Brothers-type moment." But if it did, he says the first thing he would be worried about would be an Australian recession. Mining stocks would be hard hit in this scenario, as would banks, which are highly exposed to economic conditions.
The construction sector, tourism operators and education are also all affected by the flow of visitors and migrants from China, and Maple-Brown adds that listed fund managers would also be exposed.
"Without being overly dramatic, you could paint a picture that there's not many parts of the stock market that wouldn't be impacted, frankly," Maple-Brown says.
The Market Recap newsletter is a wrap of the day's trading. Get it each weekday afternoon.
Source: Thanks smh.com