Blast from the past: CBA opens its banking time capsule
Financial relics such as historic traveller's cheques, a 1980s phone banking device and a robot intended to greet customers in bank branches are being displayed as the Commonwealth Bank opens its archives.
In a sign of how our banking habits have been transformed by technology, the federal government announced in June that it would phase out paper cheques by 2030, after cheque usage had cratered.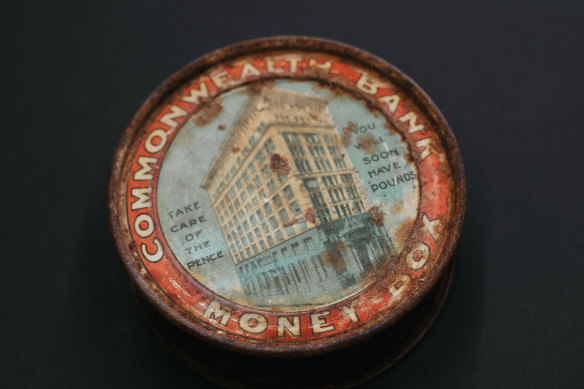 However, historic items from the banking world – including cheques, passbooks and money boxes – have been put on public display at the Commonwealth Bank's archives, The Vault, which has opened in Sydney.
The exhibits illustrate major changes in how people have banked since CBA was established by the federal government in 1911. The bank began operating the following year.
For example, money boxes were developed in 1921 to show children how coins could be saved into a more substantial sum.
The bank launched its first traveller's cheques in 1936, and they were widely used for decades before being displaced by pre-paid, debit and credit cards.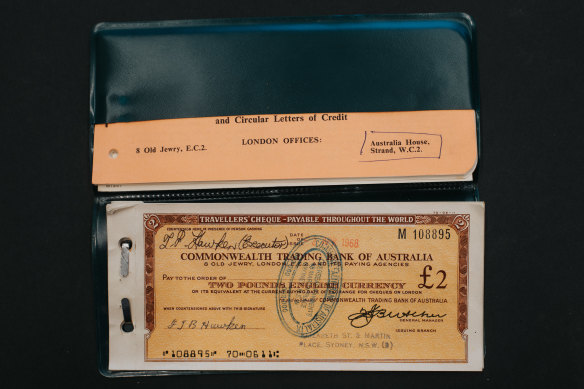 CBA chief operations officer Sinead Taylor said the artefacts reflected the financial experiences of millions of Australians over more than a century.
"I remember my first holiday, having saved up, and going to get the traveller's cheques and having the envelope full of them and how exciting that was," Taylor said.
Another item from the archive is a predecessor to phone banking from the 1980s, where customers could attach the adaptor to their phones to engage with the bank's computer system through the telephone network and check their balance or pay bills.
There is a "humanoid" robot called Chip from 2015. CBA purchased the robot with plans to use it as a "concierge" in branches, but Taylor said it only had about 20 minutes of battery life.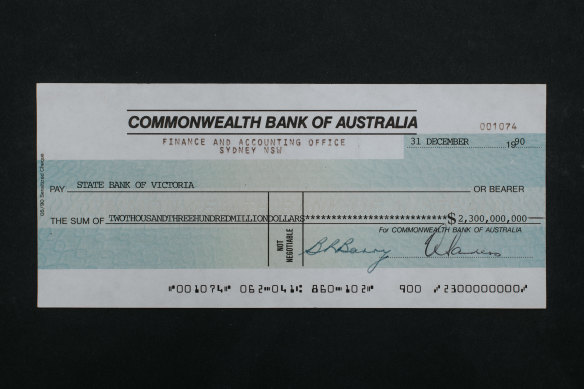 "So we realised that perhaps people as concierges were going to be far more valuable over time than Chip the robot," Taylor said.
Although there hasn't been much change in the basic services provided by banks – holding deposits, facilitating payments and lending money – Taylor said the exhibits showed how much quicker banking processes have become for customers.
"I think it just shows that there's been a lot of progress in the way in which you get things done," Taylor said.
The exhibits are drawn from the bank's total archive of 60,000 physical and 1 million digital items. The Vault is in Redfern and was opened on Wednesday by CBA chief executive Matt Comyn.
The archive also displays items from key milestones in the history of CBA, which was privatised in the 1990s and is now the country's largest bank.
There are three cheques that were used to buy the State Bank of Victoria, which was sold to CBA in 1990, and the passbook used to make the first deposit into CBA in 1912.
That first deposit was made by then-prime minister Andrew Fisher at the bank's first branch in Melbourne. Perhaps surprisingly, passbooks are still being used today.
The Business Briefing newsletter delivers major stories, exclusive coverage and expert opinion. Sign up to get it every weekday morning.
Source: Thanks smh.com