Flight Centre swings back to profit, backs airfares to keep falling
Flight Centre boss Graham "Skroo" Turner says he expects the cost of airfares to continue to fall as more airlines return to the market, as the group swung back to profit after two years of COVID-19 losses.
One of the biggest travel booking companies in the world, Flight Centre recorded $301.6 million in underlying earnings in 2023, a multimillion-dollar turnaround from its 2022 earnings loss of $183.1 million. Around 70 per cent of this result was generated in the six months to December following the rampant return of international airlines, increased corporate travel and bolstered domestic capacity.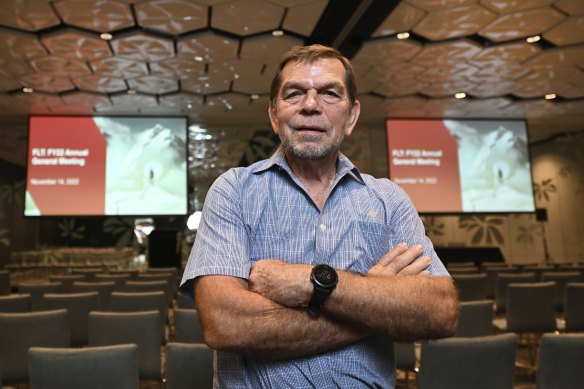 Flight Centre recorded a full-year statutory profit of $70.5 million, swinging from a $377.8 million loss the year before. Its total transactions doubled to $22 billion.
The group will issue a fully franked dividend of 18¢ to shareholders, amounting to a total return of $39 million, for the first time since the COVID-19 pandemic.
Tuner– who founded the travel booking behemoth in the 80s– told this masthead the government has never intervened on its behalf against the growth of international tourism giants, despite assistant treasurer Stephen Jones defending the government's decision to reject an application from Qatar Airways to double its flights to Australia as it benefits Qantas.
"This is a significant blow. No other part of the tourism and aviation sector can rationalise it, I don't blame Qantas for its lobbying, but I am concerned it was successful," Turner said.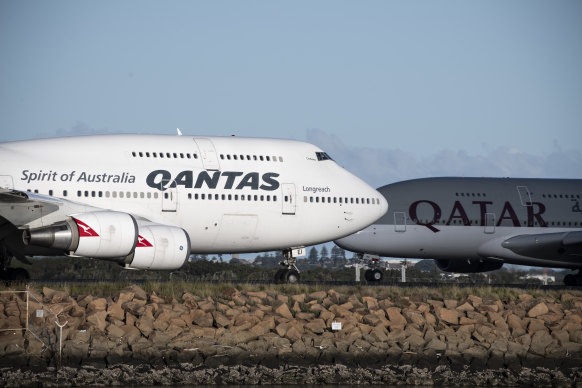 "This is supposed to be a competitive market, a free market. Our travel agency business competes with many major international businesses in Australia, as it should. Most other markets we compete in are relatively competitive," Turner said.
Turner said he's "reasonably confident" more international airlines will continue to apply to fly to Australia. He said European carriers including Air France– which does not currently fly to Australia–has indicated it would like to. Turkish Airlines, one of the biggest airlines in the world, has also flagged its intention to fly, but the Turkish government is yet to formally lodge an application.
Turner said he doesn't blame Qantas for successfully lobbying the government, but is concerned at the competition consequences of the government's decision and doubled down on his position it will keep airfares high.
Flight Centre's results were buoyed by the resumption of corporate travel overseas. The group expects corporate travel in Australia to exceed 2019 levels by the end of 2024 as fares normalise.
"We spent a lot of time negotiating with businesses during COVID-19 to make sure they would continue to partner with us. We won a lot of work that way. This result is down to that success in the US and UK but we expect Australian corporate travel to normalise as fares come down and it becomes easier to book a seat," Turner said.
The group said macroeconomic conditions are not "significantly impacting" demand in the first six weeks of this financial year, with its earnings already significantly higher than the same COVID-19 affected period last year.
Flight Centre shares were 3.3 per cent lower at $21.35 just after 11am AEST.
More to come
The Market Recap newsletter is a wrap of the day's trading. Get it each weekday afternoon.
Source: Thanks smh.com