More than $4 billion in super funds fail APRA's performance test
The financial watchdog has handed down its annual report card for superannuation products, revealing some 64,000 accounts with almost $4.2 billion in assets are held in funds that underperformed.
But customers may find it difficult to move their investments into better options due to tax reasons, financial experts warned on Thursday.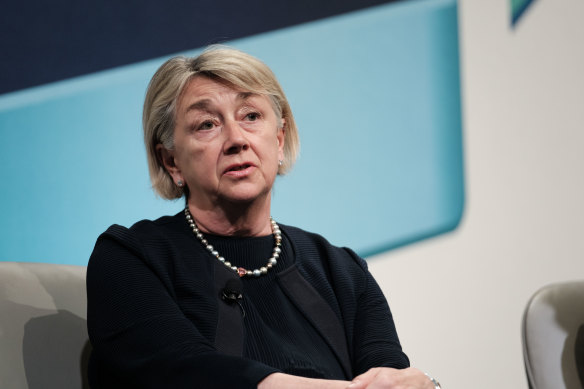 The Australian Prudential Regulatory Authority's annual performance test evaluates how super funds perform against set benchmarks for fees and investment returns. APRA deputy chair Margaret Cole said it had been expanded this year to cover a wider range of products.
The test showed that one MySuper fund and 96 trustee-directed products, mostly owned by AMP and Insignia, failed to meet the benchmarks.
"The annual performance test remains a powerful tool to help APRA hold trustees to account for product performance, fees and costs," Cole said.
"Since its introduction in 2021, nine underperforming MySuper products have exited the market and a total of 800,000 members, with combined assets of $39 billion, have moved to better performing products."
MySuper is a default account for people who don't choose their own super fund, while trustee-directed products are "choice" products where a trustee has control over the design of the investment strategy.
This year, APRA's annual test was expanded to evaluate 805 such trustee-directed products. Of these, 96 failed to meet the test benchmarks and 75 per cent of those were concentrated in products offered by four trustees owned by AMP and Insignia. The regulator's findings are listed in detail on APRA's website.
One MySuper product, AMG MySuper, which has been closed to new members since 2022, failed APRA's test for the third year in a row, with the trustee planning to discontinue the product. By comparison, five MySuper products failed in 2022 and 13 failed in 2021. Trustees cannot accept new members into products that have failed for two consecutive years.
Cole said evaluating the performance of people's self-selected super funds was a more nuanced task than for default MySuper products.
"Members in trustee-directed products make active decisions about their investment options and some might select products for reasons beyond performance," she said. "Nevertheless, all trustees must take responsibility for the products they make available and ensure the products they offer are in their members' best financial interests."
Platform trustee-directed products are those offered through software allowing customers to choose from a variety of different investment options, known as platforms. This group of products charged the highest median administration fees and costs at 0.54 per cent of assets compared to 0.27 per cent for non-platform trustee-directed products and 0.26 per cent for the default MySuper products.
Trustees of products that failed to pass the benchmarks are required to notify their members of the test outcomes by September 28, 2023.
An Australian Retirement Trust spokesperson said the company was disappointed its QSuper Socially Responsible option failed the performance test and intended to close the product after this financial year.
Financial Services Council chief executive Blake Briggs called on the government to update its capital gains tax processes to make it easier for consumers to move their money away from disappointing trustee-directed super funds.
"Consumers in impacted products will be told their investment is underperforming, however many will be unable to move out of that investment due to tax reasons," he said.
"The government is encouraged to support consumers by offering capital gains tax rollover relief to facilitate the transition to contemporary investment options."
The Market Recap newsletter is a wrap of the day's trading. Get it each weekday afternoon.
Source: Thanks smh.com