How do I deal with favouritism without rocking the boat?
Question:
I tried to get extra resources to help with an overwhelming work case. I had a person in mind who I believed was best suited to help. My director suggested another associate instead, who is their office favourite.
The slap in my face was when my director casually mentioned this would be a good accomplishment for that associate. To say I was gutted is an understatement – the offer to 'help me' is basically a guise to bump up his favourite's accomplishment.
I politely turned down my director's offer. Recently, the associate has been trying to slither their way into my case, always with the excuse of helping me, but I am fully aware that they are simply not cut out for it and have a poor work ethic.
How do I deal with favouritism at work so that I can keep cool and not strain the relationships I have with both of them?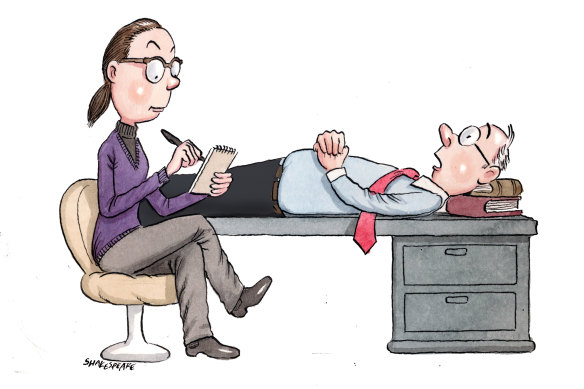 Answer
I think a lot of people have encountered this problem in their work lives. Your particular circumstances aren't common, of course, but what I think many of us struggle with is approaching a clearly unfair situation without letting our frustration or anger show.
It's tempting to "upturn a table", as a former colleague used to put it, but most of us know that this moment of catharsis won't be worth the days, months or even years of career fallout from such an outburst.
So, how do you deal with this favouritism without putting your professional relationships to a risky test? I spoke with Ros Tregurtha, general manager of People & Culture at cyber tech firm Penten. The following views are her own and don't necessarily represent the views of her employer.
"If you are looking to not strain the relationship you have with them, a subtle approach might be needed. On balance, if you believe that other associates are more capable and worthy of being highlighted, think about how you can lift them up to counter the view of the director on the particular associate they prefer," Tregurtha suggests.
"Think about who the director listens to and actively showcase the other associates to them, so they in turn showcase to your director. You could also volunteer to assist other associates who you believe are more deserving of your time."
Tregurtha says it sounds as if your own hard work might be overlooked, and suggests you subtly remind leaders of what you've personally accomplished – but always as it relates to the team as a whole.
"It is also important to indirectly highlight your own achievements during team meetings or casual conversations, so your efforts are not lost.
"Wherever possible, talk about the broader team and how everyone has contributed to recent projects. It is important to pass on positive feedback to the whole team, not just [a select few]. It is also important to offer to help others in your team."
As for dealing with favouritism specifically, Tregurtha recommends talking to colleagues you have a strong relationship with.
"Favouritism can be quite subjective. With regard to the particular associate, it may be useful to get feedback and thoughts from a broader pool of colleagues to check your own perceptions. It may be strategic for you to build a relationship with those that are perceived to be favourites so you can better understand why your director singles them out. That also allows for collaboration and perhaps the opportunity to have a constructive conversation with them as to why you believe they are not suitable for the work you are doing.
"It is important to make sure that you keep focussed on your value and worth to the team by continuing to grow your own capability," she says.
"In the end, you have to make a choice on whether or not this is a workplace worthy of you."
Source: Thanks smh.com