Price shock: The companies defending profits by raising prices
As the full-year earnings season drew to a close this week, shareholders and analysts perused the numbers to determine how well corporate giants had steered through an environment of rising costs.
One clear trend is that companies that can manage it are passing on rising costs to customers by raising prices – and this has helped re-ignite debate about the intensity of competition.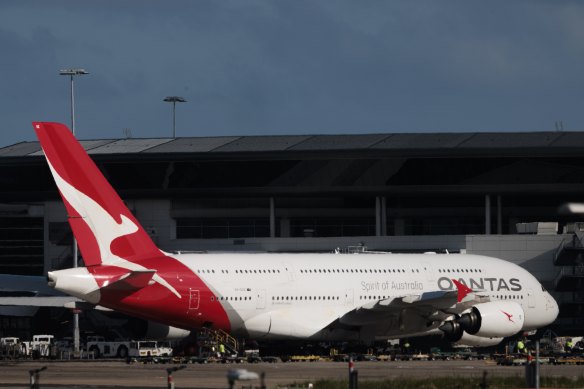 Not all have succeeded. Some, such as Domino's Pizza, tried adding a delivery fee, only to wind it back after their sales declined. But others, including some telecommunications giants, insurance companies, airlines and banks, have been able to pass on many of their costs and charge customers more.
The upshot is that some sectors and businesses have benefitted from rising prices by protecting their profit margins, while others have suffered a trade-off.
Despite the threat of rising costs, the over-arching conclusion of UBS equity strategist Richard Shellbach was that companies have generally managed to "defend" their profit margins by passing on costs. But while investors celebrate companies' pricing power – their ability to raise prices without losing too much in sales – some bumper profit results also attracted plenty of criticism.
Independent economist Chris Richardson says Australia has a competition problem, but that the current bout of inflation was driven by external factors.
"Australia's competition problem has become more notable over time, but it's not the competition problem getting worse that explains recent inflation," he says. "Prices are flexible in a way that wages are not, and it was just an opportunity amid the supply disruptions and demand strength that set off the current round of inflation."
Richardson says businesses in some sectors had more pricing power than others. "You've seen it in banking, you've seen it in telecommunications, you've seen it in airlines; the rule of thumb is the fewer players there are, the more power they have," he says.
But Qantas is the company that has perhaps attracted the most ferocious scrutiny after benefiting from high airfares.
Last week, the airline giant handed down a record $2.47 billion profit. It came after the Albanese government rejected Qatar Airways' proposal to expand services to cities on the east coast, which competition advocates said would have reduced fares.
Qantas boss Alan Joyce dismissed concerns that a lack of competition was driving up airfares, arguing the cost of a domestic flight with the airline was only 4 per cent higher than before the pandemic. Days later he faced a Senate inquiry into the cost of living, and the pressure on the company only escalated. On Thursday, the competition watchdog filed an explosive lawsuit against the airline.
Supermarkets have also raised prices in response to rising food and other costs, though some believe it will get harder for the retail giants.
Richardson says while newer entrants such as Costco, IGA and ALDI have made the supermarket segment more competitive, it is still dominated by major players Coles and Woolworths, which had the pricing power to take advantage of the recent demand and supply imbalance.
But Tribeca Investment Partners portfolio manager Jun Bei Liu says those high prices are unlikely to be sustained over the next 12 months.
"Supermarkets actually haven't been aggressive in terms of price competition," she says. "They've been very keen to pass on cost increases, much of it in the high single digits, which is part of why they're all reporting pretty good result numbers for the past 12 months. But you're beginning to see a bit of price tension now, and looking ahead, it's going to get a little bit harder for them."
When Coles reported a $1.09 billion in profit for the half, the ACTU accused supermarkets of using the cost-of-living crisis as a "a smokescreen to push up their profit margins". The market was less than impressed and sent the retail giant's share price tumbling 7.1 per cent.
Richardson says are also some segments in retail already experiencing a slowdown in prices. "Even though retail has been very strong, there's a fair amount of competition in most retail segments," he says. "Clothing is a good example. The July monthly inflation data was down 0.4 per cent."
While the country is seeing a pullback in retail spending, it seems the appetite for social experiences hasn't diminished. Endeavour Group – which owns Dan Murphy's and BWS and is also the biggest hotels and poker machine operator in the country – booked a 6.9 per cent uptick in net profit and a 31 per cent growth in sales from its hotel division.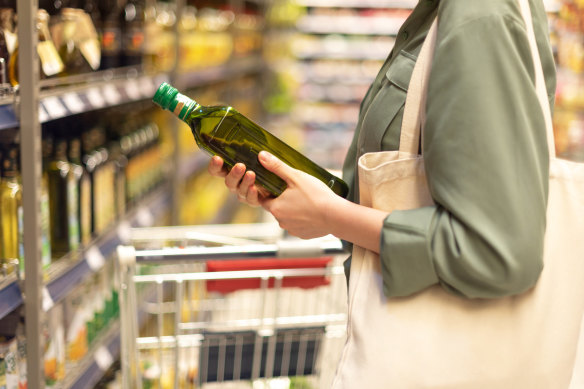 But with household finances under financial pressure, there are also signs some businesses that lack pricing power are finding it harder to push through their costs. Domino's Pizza is a case in point.
Shaw and Partners senior investment partner Adam Dawes says: "Domino's is a classic example because it's a business with more customers from lower socio-economic backgrounds, who are more sensitive to price movements."
Domino's introduced a $6 delivery fee when fuel costs increased, only to scrap it less than a year later when the move resulted in an immediate decline in sales and order sizes that drove earnings down 23 per cent.
Liu says this was largely a result of robust competition in the takeaway food segment.
"With supermarket consumers, they're sort of held hostage to purchase from those supermarket stores, whereas the competition across takeaway food is quite incredible," she says.
"You've got Uber Eats, KFC, so many different options. In an environment where demand is already not very strong for your product, if you try to push through price increases, consumers will very quickly refuse to purchase."
Meanwhile, global winemaker Treasury Wine Estates' results showed that wealthier consumers were better placed to stomach price rises without bruising sales, when it unveiled strong growth for its flagship brand Penfolds while budget labels such as 19 Crimes and Wolf Blass faltered.
Sectors such as banking reported broadly robust results amid the inflationary environment, including some record profit results.
Richardson says while there was some competition in the mortgage market recently, banks continue to have considerable pricing power in Australia.
"We don't have terribly competitive banks," he says. "The banks' margins have been coming down with CBA's peaking in 2022, but that's coming down from magnificent to glorious."
Shortly after CBA announced its record $10.2 billion profit, the bank was criticised by some for growing its profits at a time when customers were feeling the pressure of higher interest rates and cost-of-living pressures. CBA chief executive Matt Comyn, however, defended the banking giant's profits, saying it needed to make a return for its shareholders, so it could support the wider economy amid tougher conditions.
Insurance companies, meanwhile, have been pushing through price rises of up to 20 per cent for home cover and 15 per cent for car insurance, blaming higher costs for re-insurance, inflation and a run of natural disasters.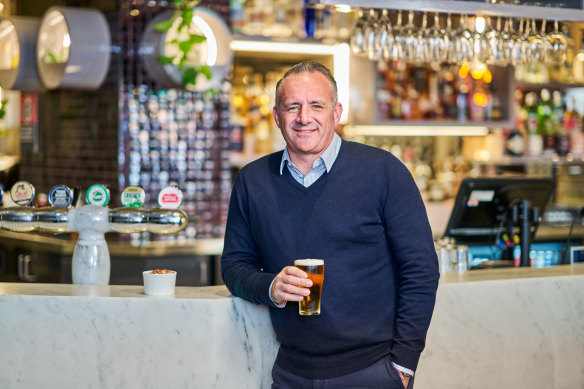 Inflation – and how much companies manage to pass it on to customers – will remain a key theme for investors, with UBS's Schellbach saying earnings results showed companies were facing rising costs from labour, rent, energy, technology and transportation.
Even so, official data this week showed inflation slowed to just 4.9 per cent in the year to July, and both Liu and Richardson say real price increases would probably ease in the year ahead.
"Pricing power in Australia is strong, profits in Australia are currently very strong, but the boot is already swinging onto the other foot, even if that will be a slow repairing in the purchasing power of wages," Richardson says.
Liu says that as consumers tighten their spending, there will be a smaller number of businesses which can continue raising their prices.
"In the next 12 months, you will really see only the market leaders will be able to increase their prices," she says.
"The weaker players will absolutely start discounting their products and services in an environment where consumers are slowing down. Most of the companies that we saw price increases from are very likely to be reversing or discounting a lot of those price increases they put through."
With Jessica Yun
The Business Briefing newsletter delivers major stories, exclusive coverage and expert opinion. Sign up to get it every weekday morning.
Source: Thanks smh.com