ASX falls for third-straight day as miners, energy firms weigh
The Australian sharemarket slid for the third consecutive day on Friday as energy companies and miners weighed the index following a weaker finish on Wall Street overnight.
The S&P/ASX 200 was down 18.2 points, or 0.3 per cent, to 7152.8 at about 10.35am AEST despite healthcare and utilities firms trading in the green.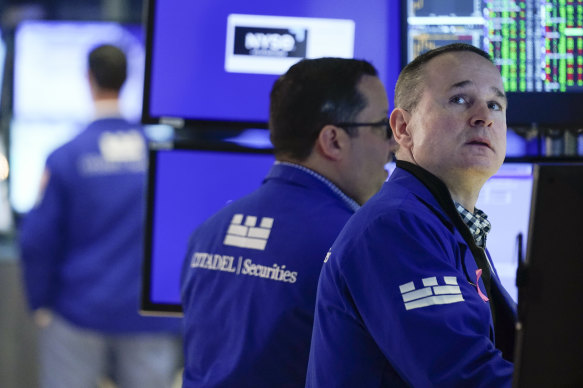 Healthcare giant CSL (up 0.7 per cent) bolstered the broader healthcare sector (up 0.3 per cent) alongside Ramsay Healthcare (up 0.2 per cent).
Utilities (up 0.3 per cent) were also stronger as Origin (up 0.5 per cent), Meridian (up 0.8 per cent) and Mercury NZ (up 1.4 per cent) all advanced.
Shares in Treasury Wine Estates increased 2.1 per cent after Prime Minister Anthony Albanese confirmed he would visit China later in the year in the hope that he can convince Beijing to drop all restrictions on Australian imports. He will be the first Australian prime minister to visit the country in seven years.
Meanwhile, energy companies (down 0.8 per cent) continued to weigh the index as Brent crude oil prices dipped 0.8 per cent overnight. Woodside lost 1.1 per cent and coal miners Whitehaven and Yancoal dropped 2.1 per cent and 1.6 per cent each in the aftermath of the NSW government's announcement that coal royalties would rise by 2.6 per cent from July 2024.
Miners (down 0.6 per cent) were also weaker with Mineral Resources (down 3.5 per cent) and Lynas Rare Earths (down 2.2 per cent) among the biggest large-cap decliners.
Iron ore heavyweights Rio Tinto (down 1.7 per cent) and Fortescue (down 1.6 per cent) dragged down the local bourse after the iron ore price slid 2.1 per cent overnight.
Elsewhere, Wall Street slipped in mixed trading as the threat of high interest rates continues to dog Big Tech stocks.
The S&P 500 fell 0.3 per cent, the Nasdaq composite was hit particularly hard by the drop for tech stocks, and it sank 0.9 per cent. The Dow Jones held up better than the rest of the market because it has less of an emphasis on tech, and it rose 0.2 per cent.
Stocks felt pressure from the bond market, where yields rose earlier in the week after a report showed stronger growth for US services industries last month than economists expected. Yields remained high after a report on Thursday said fewer US workers applied for unemployment benefits last week than expected.
While such reports are encouraging for the economy, indicating a long-predicted recession is not near, they could also keep conditions humming strongly enough to push upward on inflation.
Apple is the dominant force on Wall Street because it's the most valuable stock, and it fell 2.9 per cent to follow up on its 3.6 per cent drop a day before.
Nvidia sank 1.7 per cent to bring its loss for the week so far to 4.7 per cent. It and a cohort of other stocks in the artificial-intelligence industry have soared this year on expectations that AI could mean explosive future growth in profits.
The yield on the 10-year Treasury, which is the centrepiece of the bond market and helps set rates for mortgages and other important loans, fell to 4.24 per cent from 4.30 per cent late Wednesday.
In stock markets abroad, indexes fell in China following the latest set of discouraging data on the world's second-largest economy. Hong Kong's Hang Seng dropped 1.3 per cent, and stocks in Shanghai fell 1.1 per cent after a report said China's exports fell from year-ago levels for the fourth straight month.
Its economic recovery has fallen well short of expectations after it removed anti-COVID restrictions. That has removed a big engine of growth for the global economy, but it's also helped to take some pressure off inflation worldwide.
Source: Thanks smh.com