Student accommodation sector faces critical shortage crisis
Student accommodation is in crisis mode as the number of new visas being issued far outweigh the chronic level of low supply of available beds, forcing developers to demand better planning laws to kick-start more construction.
Even though there has been a 7 per cent uplift in supply with new developments, more are needed to satisfy future needs, new data has revealed.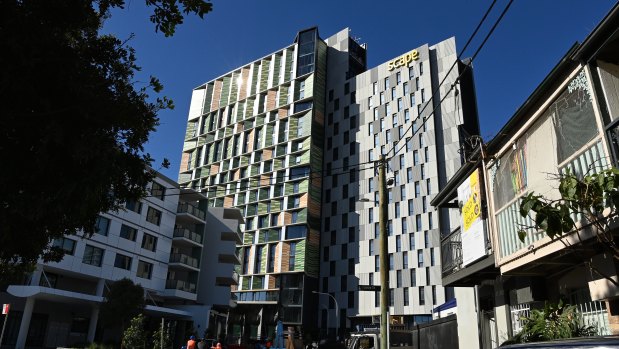 The sector, valued at about $17 billion, was one of the hardest hit during the global pandemic when Australia closed its international borders and sent thousands of students home, leaving schools and universities as ghost towns.
Many parents were reluctant to send the children back, but visa numbers are now showing that arrivals are back to pre-COVID-19 levels. Big capital is now following the wave, but developers and investors say more help is needed with zoning and planning approvals for the properties.
The Student Accommodation Council, which was launched by the Property Council of Australia in May 2022, said last week, the need to increase student housing, for both domestic and international students, "has reached a critical stage".
Student Accommodation Council acting executive director Adina Cirson said not enough is being done to enable more student accommodation to be built in every state and territory.
'Amidst the widespread housing crisis, there is an acute shortage of dedicated student housing'

Student Accommodation Council acting CEO Adina Cirson
"Amidst the widespread housing crisis, there is an acute shortage of dedicated student housing," Cirson said.
"We need all levels of government to do more to get student accommodation out of the ground and secure a sustainable development pipeline."
Vanessa Rader, head of research at Ray White said there have been 648,700 international student enrolments across Australia this year, a 27 pr cent increase on the same time last year.
Despite this large jump in student numbers, activity continues to still be behind 2019 results.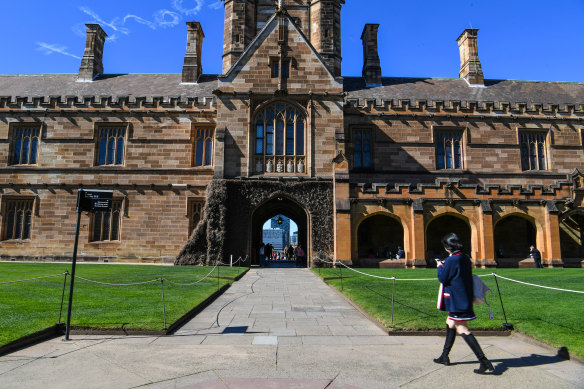 "While 2023 has seen limited new starts, there are close to 2,500 units currently under construction likely to be added to supply over the next 18 months," Rader said.
"While we have seen some improvement in development activity, the limited movement in this space during the pandemic has seen the need for some "catch up", not dissimilar to the broader residential market grappling with population increases fuelled by immigration."
However, a combination of labour shortages and high material costs continues to strain the building industry, coupled with lengthy planning delays all adding to the untimeliness of supply projects.
In an Accommodating the Growth in New Students report, CBRE highlights that an incremental 8000 purpose-built student accommodation (PBSA) rooms will be delivered across Australia over 2023-2026, representing a 7 per cent uplift.
It shows that while Melbourne has the biggest stock of student apartments currently, Sydney has the most in the pipeline.
However, CBRE's Pacific head of research Sameer Chopra said a rapid recovery in international student enrolments coupled with a continued supply squeeze in Australia's private, inner-city rental markets, was expected to result in a supply-demand imbalance.
"As at April 2023, international enrolments were just 6 per cent below the pre-COVID peak. While enrolments do not directly equate to accommodation demand, as students may be enrolled in multiple courses or in some cases studying online, there's a clear trajectory of demand," Chopra said.
"Compounding Australia's supply issue is the fact that vacancy in alternative inner-city apartment stock is forecast to stay sub 2 per cent."
The high demand has brought in an influx of capital, mainly from overseas investors who are happy to back an operator and get solid income return.
Ben Boyd, managing director, corporate advisory at MA Moelis Australia said student accommodation has already attracted significant institutional capital.
"It is a residential rental model that provides superior returns to the build-to-rent model," Boyd said.
Of the larger developers, Scape launched in Australia in 2013 and has grown to become the country's largest owner and operator with 16,000 beds in 33 buildings across Australia's four key educational precincts.
It has a further 12 buildings in planning and development which will bring the portfolio to 22,000 beds by 2024.
Recent new supply announcements include the University of NSW's partnership with Iglu to develop 1066 apartments across five buildings opposite UNSW's Kensington campus, with Wee Hur planning 411 beds to service the University of Sydney and University of Technology Sydney.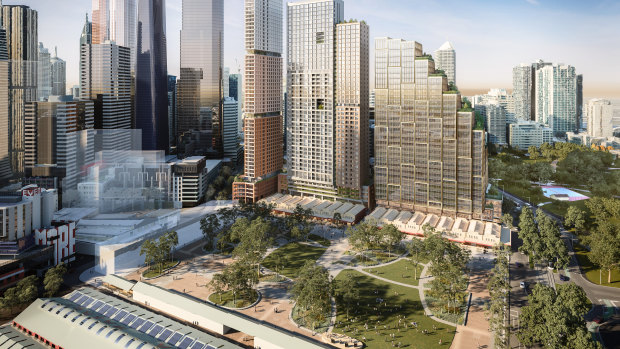 Elsewhere, Brookfield and Citiplan have plans for 935 Brisbane beds near the Queensland University of Technology and 465 beds in Carlton close to the University of Melbourne.
The $1.7 billion Queen Victoria Market precinct as part of the urban renewal project undertaken by the City of Melbourne, Lendlease is set to act as the developer and a construction partner for the project with Scape set to develop and deliver the student accommodation building.
Paul Savitz, director, operational capital markets, at Savills Australia and New Zealand, said PBSA remains a resilient asset class with investors taking a positive view on projects with completions from 2023 and beyond.
"However, the feasibility of new projects is becoming challenging due to build cost escalation and continued increasing debt costs, impacting on the future supply pipeline," Savitz said.
"Existing off-campus accommodation is already nearing capacity with strong demand anticipated for 2024, leading to continued undersupply."
Cirson said governments have been receptive to build-to-rent (BTR) developments forming part of the housing mix, and it is essential that governments also see PBSA in a similar light.
"We also need to see more land release dedicated to development of student housing. Unlike BTR, PBSA is already a scaled, sophisticated sector and is able to respond to the current situation rapidly if these barriers are removed."
Source: Thanks smh.com