From meat to muffins, Costco strikes a chord with fresh food offer
As Australian households hunt for budget-friendly treats, food courts at Costcos around the country are heaving with foot traffic.
"Our hot dog sales have gone through the roof, and our pizzas as well," says Costco Wholesale's managing director for Australia and New Zealand, Patrick Noone.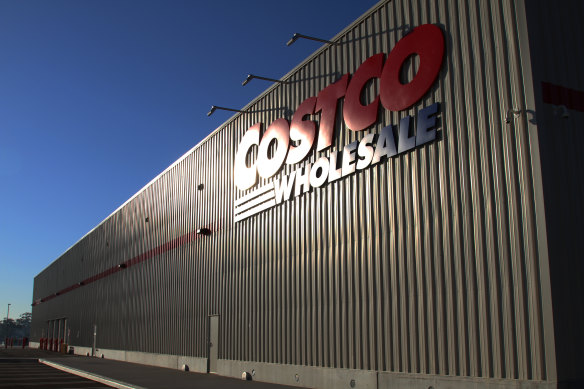 But it's not just fast food that's drawing shoppers to the membership-only retailer, which offers everything from electric scooters to giant sushi platters from its warehouse stores.
Noone says Costco is not only winning more members as cost-of-living pressures force shoppers to seek alternatives, but is also benefiting from consumers searching for different types of product compared to what they were buying during COVID and the lockdowns.
"We've seen the business shift from [demand] for those things we want for the home to things we need – food, fresh food, which is doing very well for us."
Costco's fresh food offer is performing strongly across the board, Noone says, with strong demand for bulk packs of proteins such as ground beef, or ready-to-eat meals and lunch packs.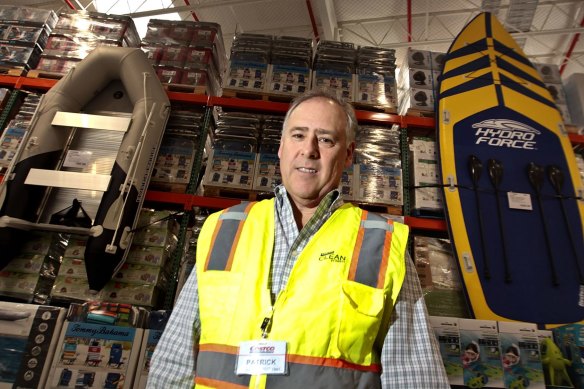 "Our bakery is doing exceptionally well, again because it's really good food, perhaps less expensive than the [rest of the] marketplace. We're seeing a huge uptick in things like muffins. It's a really encouraging business right now in food."
Costco's momentum comes as food inflation continues to bite households: the latest Australian Bureau of Statistics monthly consumer price index data shows that although price jumps are moderating, food and non-alcoholic beverage prices rose 5.6 per cent between July 2022 and 2023.
Retail analysts have said this environment offers budget-focused grocery brands a chance to ramp up competitive pressure on Coles and Woolworths. Brands such as Aldi and NQR have been spruiking their value credentials in recent months, while e-commerce juggernaut Amazon has also reported success as consumers log on to buy non-perishable grocery items in bulk.
The major supermarkets are starting to take notice, highlighting when reporting their financial results last month that consumers are becoming less loyal to grocery brands and shopping around to get the best deals.
The chief operating officer of Woolworths' food business, Paul Harker, told a House of Representatives committee hearing in July that both Aldi and Costco had established strong and growing positions since entering the Australian market.
"Australian shoppers are savvy. And unlike banks, telcos or utilities, our customers will freely switch retailers to get the best deal," he said.
Noone says Costco operates in a different market to mainstream grocery retailers, with its focus on lowering overheads and selling more large-pack goods. But he agrees Costco has filled a niche in the market since launching in Australia in 2009, and is continuing to grow its influence.
"We offer choice for the consumer and some competition. I think that's important for Australia and for the economy."
The company's most recently filed financial documents for Australia are for the 2022 calendar year, but they show Costco has become a major player in the retail landscape, with annual sales of $3.7 billion – more than retailers such as Myer, which recorded total sales of close to $3 billion for 2022.
There are 15 Costco warehouses across Australia, and the number looks set to grow as it scours the nation for new potential warehouse sites.
"There is a lot of opportunity – we're looking at additional sites in Melbourne and Sydney, for example, and we are looking for additional sites in Brisbane, Adelaide and Perth. We see the big major cities as being where the growth is for us," Noone said.
And the business is looking beyond Australian stores, with Costco outlets around the world hungry to import locally sourced products such as lamb and almonds.
"Because we are a global business, we are starting to see our items sold overseas, which leverages the local manufacturing base. So there are plenty of opportunities for farmers and for secondary manufacturing as well."
The Business Briefing newsletter delivers major stories, exclusive coverage and expert opinion. Sign up to get it every weekday morning.
Source: Thanks smh.com