More female directors, more scrutiny: Who gets a seat on ASX company boards?
The number of women on the boards of Australia's 300 biggest companies is higher than ever, but those who get a seat at the table are usually already part of the club, as directors face rising expectations to serve the public interest as well as shareholders.
A new report by governance advisory firm Ownership Matters analysed the board composition of ASX 300 companies in 2022 and found women now occupy 34.2 per cent (or 717) of board positions, up from just 9.6 per cent in 2005.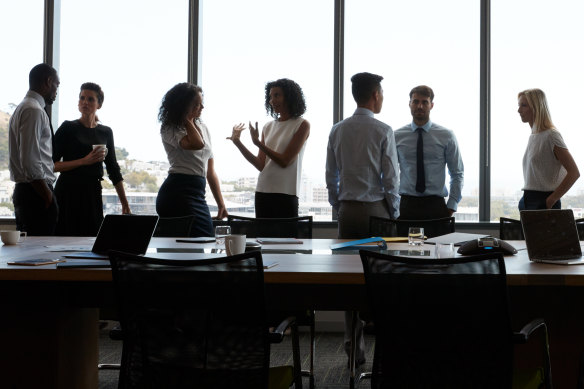 But the top job is still predominantly a man's game: only 33 women hold the position of chairperson. Just four companies across the ASX 300 had both a female chair and a female CEO (AMP, Bendigo & Adelaide Bank, Lynas, and Spark New Zealand).
While gender diversity is increasing, it tends to be the same women at the table: of the 13 instances in which an individual director held four directorships, 10 of them were women.
"We're extending out diversity – [but] we're just appointing more of the same person," said Ownership Matters co-founder and director Dean Paatsch.
Male directors are getting older and sitting at the table for longer: 51 per cent of non-executive male directors on the boards of ASX 300 companies are aged 60-69, with a further 22 per cent aged 70 or older.
More broadly, directors are facing increasing scrutiny from the public to ensure they are not sacrificing the interests of other stakeholders, such as customers, in favour of the interests of shareholders.
Over the past week, Qantas chair Richard Goyder – who also chairs the AFL and sits on the board of Woodside – has faced mounting calls for his resignation amid the dominant airline's various legal battles. Late last year, the AGL board was successfully overhauled by Atlassian co-founder Mike Cannon-Brookes, who built an 11 per cent stake and forced through more ambitious pledges to reduce the energy giant's enormous carbon footprint.
"Society is changing in terms of making sure you're getting the right balance between your social licence to operate and making money for shareholders," said Paatsch.
However, he said Australians tended to be reluctant to remove underperforming directors when companies lost their way, noting only about five have been removed from office in non-takeover situations over the past 15 years.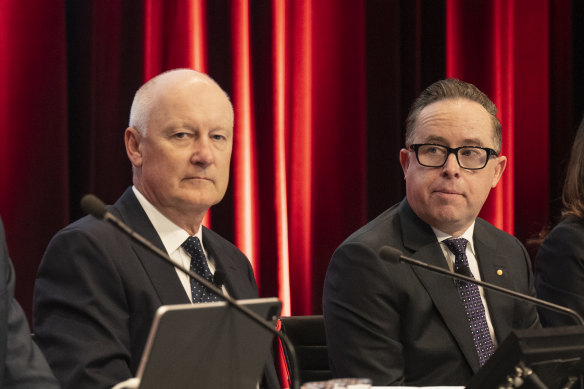 "We're very accepting of mediocre board performance until there is a massive crisis, and then it's all the board's fault. Boards don't matter until they do," said Paatsch. "And when they do, you really want them to be decisive and open and honest and clean up the mess."
In Qantas' case, it would not be enough to call for Goyder's resignation; an alternative must be put forward, he said. "It's never who you fire, it's who you hire."
In 2022, non-executive ASX 100 board directors were paid $274,936 on average, up from $267,933 in 2021. The average pay of ASX 300 chairs had the greatest increase, to $207,192 in 2022 from $190,278 in 2021.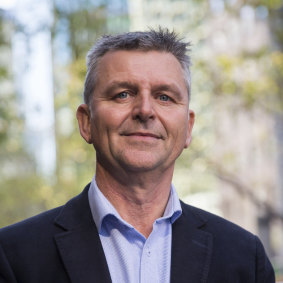 The number of independent directors with no "skin in the game" – that is, personal investments in shares that brings them in alignment with shareholders – remains "disappointingly" high: 50 ASX 100 directors, 72 ASX 200 directors and 86 ASX 300 directors have no skin in the game.
The longest-serving of these is Michael Harvey, son of Harvey Norman founder and chairman Gerry Harvey, who has served on the white goods retailer's board for 29 years without owning shares.
There are no laws that impose limits on how long a director can serve. "You can sit on [a board] in perpetuity," said Paatsch.
While the executive management teams of ASX-listed companies tended to be scrutinised through the performance and strategy of the company, the individual contributions and performances of directors was not as clear, said Paatsch. New board directors are selected through specialist external recruitment firms, or through suggestions from existing board members.
"If the chairman says, 'Look, I've got this fabulous [candidate]' … you'll probably find that you'd get the gig," Paatsch said.
"The bigger picture really here is there's still a lot of work to be done to make sure that non-executive director appointments are based on merit and competency rather than patronage, association or past appointments."
The Business Briefing newsletter delivers major stories, exclusive coverage and expert opinion. Sign up to get it every weekday morning.
Source: Thanks smh.com