Pampering and experiences boost hotel demand
There have been 20,000 new hotel rooms opened only three years after the whole sector was heading to oblivion, thanks to the global pandemic and border closures.
Sydney's W Hotel – the biggest in the world for the Marriott International – which overlooks Darling Harbour, will be the 34th to open in the state and one of 206 new hotels that have been delivered across the country since 2020.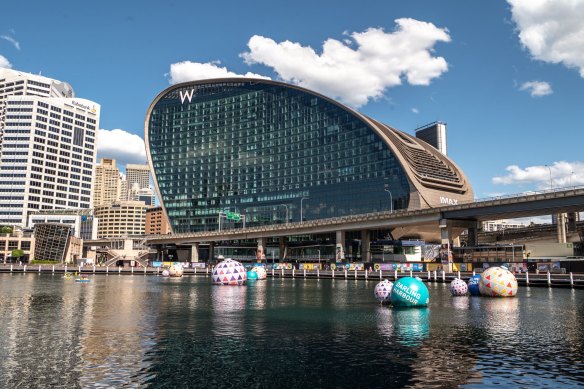 The rooms offer a range of attractions from the eclectic and experience-style accommodation to the luxury end. Investors have also been attracted to the booming market, with a number of key deals in the pipeline.
Fuelling the demand is the latest Tourism Research Australia National Visitor Survey results, which reveals Australians spent $2.4 billion on business travel in June 2023, a 41 per cent increase on June 2022. International visitation to Australia is also recovering with 4.6 million trips to Australia recorded in the year ending March 2023.
The opening of the W Hotel on October 12 follows hot on the heels of the groundbreaking Moxy, run by the Marriott International which opened at the airport precinct last month and the new Citadines Walker in North Sydney. STR data shows there are 2923 new rooms in Sydney alone.
Since the global pandemic emerged fully in March 202, there have been 57 new hotel openings in NSW, 15 in suburbs surrounding Sydney and nine regionally. That equates to 3784 new rooms in NSW, along with another 488 rooms in the Australian Capital Territory.
'Hotel operators across the country, but particularly in our gateway cities, are seeing occupancies rebuilding to pre-pandemic levels.'

Accommodation Australia CEO Michael Johnson
Accommodation Australia chief executive Michael Johnson said the extra rooms have come on just at the right time.
"Hotel operators across the country, but particularly in our gateway cities, are seeing occupancies rebuilding to pre-pandemic levels," Johnson said.
He said this is driven by a few factors.
"We are confident we will see the benefits of being back on the Approved Destination Status for China with more direct flights confirmed and preparing for the all-important group tour business returning," Johnson said.
He added that hoteliers are also reporting a real move away from short-stay accommodation back to the comfort and modern facilities of today's hotels.
Melbourne has been just as busy amid the very harsh lockdowns, with 5980 new rooms opened between 2020 and 2022. In the year to March 1764 rooms were added to the market, of which 75 per cent were in the CBD and of the new additions, 1660 rooms or 94 per cent were in the luxury and 4.5/4-star categories.
A new report by JLL said there is another 1500 rooms set to open between March 2023 and December 2023, bringing the total to close to 9000 new rooms for Melbourne since 2020.
JLL report said with a further 1800 hotel rooms under constructions in both cities, Melbourne is expected to end the current growth cycle with almost 27,500 rooms, while Sydney will have about 24,400.
Johnson said short-stay accommodation has become increasingly expensive and hard to get and so a hotel is often a much easier and affordable option.
Last month the City of Melbourne council voted in-principle for new regulations on short-stay rental accommodation, including a days-per-year cap and an annual registration fee by February.
In Sydney, there is a 180-day cap for non-hosted short-term rentals that was introduced by the state's then-Coalition government in November 2021.
"Customers know what they are getting with hotels, there are no hidden fees for cleaning or garbage or linen," Johnson said.
"Our members in the regions have also been saying customers are turning off short-term accommodation because it is taking away houses for locals trying to rent, and hotels are giving jobs to locals and contributing to the economy."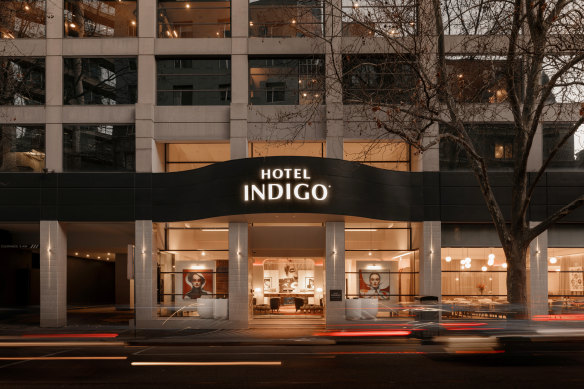 "Much like the retail sector, consumers want an experience, and they want to be pampered. They would like to order room service, enjoy a variety of restaurants including buffet breakfasts, a nice lobby and a concierge instead of having to clean up after yourself when you leave."
The Business Briefing newsletter delivers major stories, exclusive coverage and expert opinion. Sign up to get it every weekday morning.
Source: Thanks smh.com