The golden age of the Hotel Sophia
The trading of the CBD's hotels goes on amid the boom in highrise hotel developments and the vacant 96-room Hotel Sophia on the corner of King and Little Lonsdale streets is next on the block.
The Golden Age pub, the original building on the 277-287 King Street address, is beneath a now seven-level hotel, close to Southern Cross railway station and the Docklands stadium. An extra two storeys were added to the pub in 2005 and a further three-level extension was recently completed.
Records show the vendor, real estate agent Paul Castan, bought the pub in 1993 during the depths of the recession for just $655,000.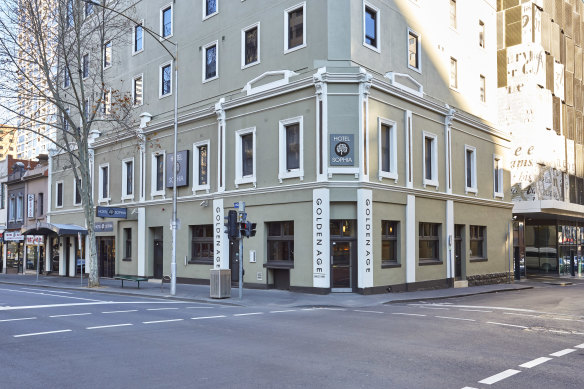 Savills agents Mark Durran, Benson Zhou and Nikola Sasic are expecting more than $30 million.
The listing comes off the back of Sterling Global's recent $55 million acquisition of the Batman's Hill on the Collins hotel complex opposite Southern Cross.
But another CBD deal, done very quietly in March, puts paid to Jackalope's dreams of building a boutique hotel on Flinders Lane to rival the Adelphi (which also recently traded for $25 million.)
Records show restaurateur Chris Lucas paid $23.5 million for 175 Flinders Lane, the building which houses his Kisume restaurant. The deal was understood to be negotiated by Cushman & Wakefield's Daniel Wolman, Oliver Hay and Leon Ma, who declined to comment.
Jackalope's Louis Li paid a bumper $25.5 million for the property in June 2021. Li was planning a new hotel, merging No.175 with its neighbour, the Maria George Building. He is divesting at a furious pace and recently put the Prince of Wales in St Kilda on the market.
South Melbourne
A Chinese investor making his first foray into Melbourne's property market paid $5.65 million for 2-4 Douglas Street in Southbank last week.
The bidder beat six other parties to the art deco building which is leased to four tenants, including Woolworths' Shopper media agency, Channel 31, Bang Bang Studios and Peter Harvey & Co architects.
The deal reflected a yield of 6.01 per cent. The property was once the office component of a 1930s canning factory. It is now around the corner from Greystar's $500 million 700-unit build-to-rent project and a raft of other towers.
Stonebridge agents Dylan Kilner, Max Warren and Shawn Luo handled the transaction.
Next up for the team is a warehouse on 357 square metres of land at 1-3 Ross Street, South Melbourne.
Records show MAB Corp's Michael Buxton paid $4.04 million for the property in June 2022. It's now expected to fetch around $5 million.
Also coming to market is the ground floor bar beneath 74 Eastern Road, South Melbourne, an apartment building developed by Tim Gurner in 2014. It's expected to sell for around $1.5 million.
Gurner's recent painful prescription for the economy is more unemployment.
East Melbourne
Pelligra and Primeland have listed their 1 Lauer Street, East Melbourne development site which now comes with fresh approval for an $80 million 14-unit project over four levels.
The joint venture settled on the 1694 sq m site, around the corner from the Fitzroy Gardens, only four months ago, paying $22.38 million of $13,211 a sq m.
The new price guide for the property is understood to be around $26.5 million but listing agents Teska Carson's Luke Bisset and Matthew Feld declined to comment.
The Albert Heights serviced apartments which occupied the three-level building for the past 55 odd years, is now closed.
Primeland's Robert Brij recently snapped up the Savoy Hotel in Brighton for around $30 million and is planning a $120 million luxury apartment project for the beachside property.
Elsewhere in East Melbourne, Fitzroys is in negotiations for the sale of a 1012 sq m site at 179-183 Hotham Street, which has stood untouched for more than 20 years.
Doncaster
One of the priciest childcare centres in Melbourne is about to hit the market, hot on the heels of the record-breaking $20.5 million price paid for the Early Learners in Armadale in June.
Hume Partners is selling an Imagine Early Learning centre in Doncaster which is expected to fetch around $19 million.
The 1 Lauer Street centre was completed last year and has a 15-year lease which returns $939,750 a sq m.
It's down the road from the Westfield Doncaster and Bunnings' huge warehouse.
CBRE's Sandro Peluso, Marcello Caspani-Muto and Jimmy Tat are managing expressions of interest.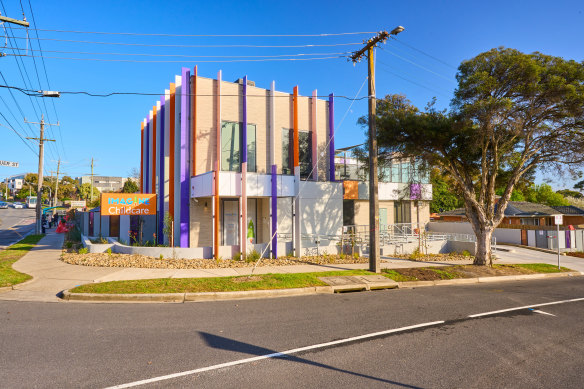 The Armadale centre at 117 Kooyong Road was offloaded by HealthCo Health and Wellness REIT on a yield of 4.8 per cent and bought by an Asia-based investor.
Hume Partners is also understood to have recently paid around $8 million for an Avondale Heights childcare centre at 5-7 Clarendon Street.
That centre has a new 20-year lease to Nido Early Learning and returns $428,400 a year in rent.
Consulate
Malaysian-listed developer EcoWorld International is offloading strata space, including the office of the Malaysian Consulate, in the South Yarra building it completed in 2020.
Eco World paid $38 million for 16-18 Claremont Street back in 2015. Yarra One, a 26-level apartment tower, designed by Fender Katsalidis, is in the middle of the $4 billion Forrest Hill redevelopment precinct between Melbourne High School on Chapel Street and South Yarra station. There's barely an untouched pocket remaining in the former industrial area.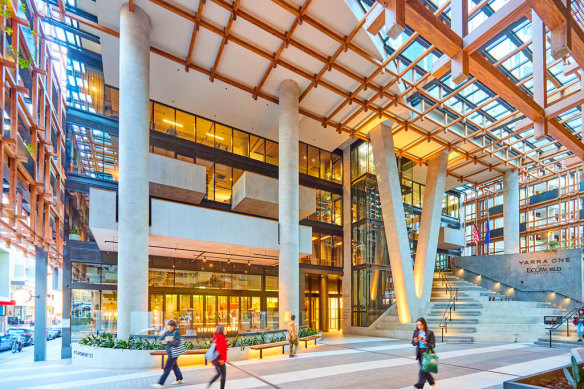 The Malaysian Consulate has a fresh 10-year lease on levels one and two, which cover 954 sq m of space. The offices come with seven car parks and return $451,360 a year. They're expected to fetch $7.5 million
Half of level three, which has recently been occupied by the developer, is also up for sale. The 149 sq m office is being sold vacant and should sell for around $1.4 million.
Cushman & Wakefield agents George Davies, Anthony Kirwan, Raphael Favas and Jeff Ha are handling the campaign.
Richmond
Construction firm McConnell Dowell is moving into Charter Hall's $460 million Australia Post building in Richmond.
McConnell Dowell will take 3500 sq m of the 32,000 sq m fully electric building at 480 Swan Street, which is targeting a 6-star Green Star green rating.
The leasing deal was done by JLL agent Ed Hill, who said the builder had been looking to move into the inner-east fringe office market.
The builder is moving out of 109 Burwood Road Hawthorn.
Also readying for a move out of the eastern metro market is the Real Estate Institute of Victoria which has listed its 335 Camberwell Road office in Camberwell Junction after 50 years.
CBRE's Tom Ryan, Scott Orchard, Dave Minty and Nathan Mufale are selling the 2070 sq m building, which is on a large 3808 sq m site. It's expected to sell for more than $20 million.
The Business Briefing newsletter delivers major stories, exclusive coverage and expert opinion. Sign up to get it every weekday morning.
Source: Thanks smh.com