Retailers call for respectful talks on Voice amid aggression fears
The boss of the Australian Retailers Association has urged respectful debate on the Indigenous Voice to parliament referendum, saying instances where customers have taken retail workers to task over their employers' views on the issue are unacceptable.
The association on Monday said the referendum "has added a new dimension to customer aggression and anti-social behaviour in the retail environment, exacerbating concerns about the mental and emotional well-being of some frontline retail workers".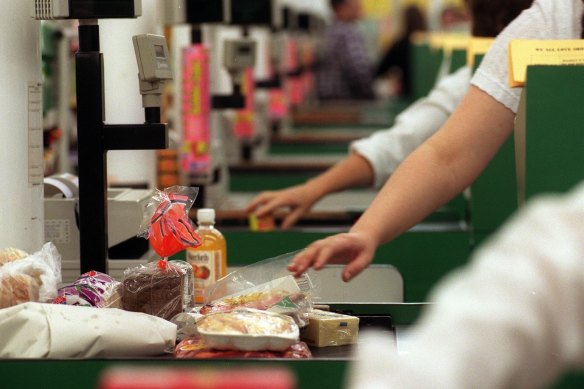 "We understand there are different views in the community about the Voice and the referendum," Australian Retailers Association chief Paul Zahra said.
"Sadly, some consumers have taken retail workers to task about the position held by their employers, which is completely unacceptable."
Concerns about aggression towards retail workers have been rising in recent months. The association last week said tougher penalties should be introduced in Victoria, Queensland, Western Australia, Tasmania and the ACT against people who assault retail workers.
The group launched an information campaign for the retail sector about the referendum on Monday, including an online resource with frequently asked questions about the context and history of the vote, and links to educational resources.
Zahra said the information resource was not about telling people how to vote, but he said it was important that retailers had the tools to help ensure respectful and safe conversations about the issues in the workplace.
A number of brands have put their support behind the Yes campaign, including Bunnings and Kmart owner Wesfarmers, which donated $2 million to the Yes side this year.
But retailers largely have not promoted their support for the campaign in stores. In July, Woolworths-owned Big W stopped public address messages in its stores that referenced the Uluru Statement from the Heart and the Voice, citing customer and staff feedback.
Retailers Wesfarmers, Coles and Woolworths have been contacted for comment about whether aggression towards staff over the referendum issue was a concern.
"Our team members' perspectives on the Voice would naturally be as diverse as those in the broader community, and in our experience, customers seem to understand that," a Woolworths spokesperson said.
Zahra on Monday said it was important that brands had the tools to help their teams have a respectful conversation about the referendum process.
He said some retailers were cautious about expressing any view on the vote because of the heightened aggression from customers across the industry.
"Retailers are concerned about anything that is going to aggravate consumers," he said.
Mining giant BHP's Australian president Geraldine Slattery defended the company's $2 million support for the Indigenous Voice on Monday, saying relationships with traditional owners and Indigenous businesses were key to the way it ran its operations.
"The relationships that we hold with traditional owners and Indigenous communities, they're really integral to our ability to run our operations and grow our business and to the continuity of the business," Slattery told an investor question and answer session.
"Indigenous stakeholders expected BHP to advocate for a voice given we operate on traditional lands and worked closely with traditional owners."
With Simon Johanson
Source: Thanks smh.com