Qantas hit by stray bullets in Senate's Qatar inquiry
When is being accused of operational incompetence a compliment? When it's a better excuse than deliberately breaking the law.
So former Qantas boss Alan Joyce should be thanking Flight Centre founder Graham Turner, who declared to a Senate inquiry he thought Qantas' alleged selling of ghost flights was more likely a monumental stuff up than an attempt to mislead and deceive its customers.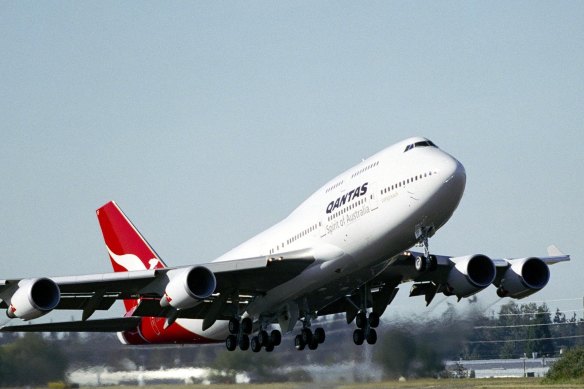 Neither option is particularly flattering to team Qantas, its board that oversaw this alleged customer mistreatment nor Joyce, who has ridden into the sunset with a $20 million bag of loot – the majority of which was tied to his performance.
Qantas is fighting fires on so many fronts, that it takes little to fan the flames. It was always going to get hit by stray (and not so stray) bullets during the Senate inquiry into the government's decision to block Qatar from getting additional flights into the country.
Thanks to the consumer regulator's recent legal action accusing the airline of selling tickets on cancelled flights, the airline has a giant target on its kangaroo tail.
Even before Tuesday's inquiry began, committee chair Liberal senator Bridget McKenzie took to the radio to apply the acid to Qantas chairman Richard Goyder for overseeing what she described as the management's "shocking corporate conduct".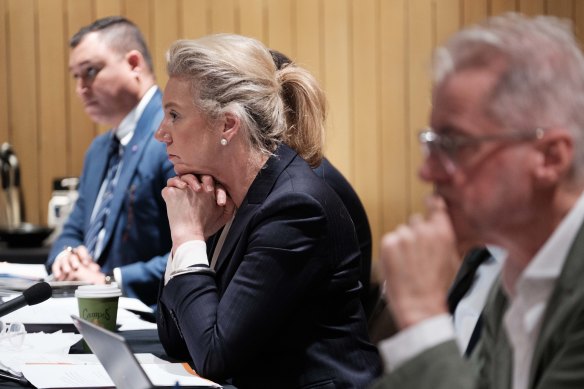 She stopped short of declaring Goyder should resign. But not by much.
Asked whether Goyder's position was tenable, McKenzie said he had "overseen some egregious behaviour from his company".
"He was chair of the board when the former CEO Alan Joyce thought it was okay to pocket tens of thousands of loyal customers' COVID flight credits," McKenzie said as she riled up the ABC breakfast listeners. Goyder previously told The Australian he was "fully committed" to his role.
Unfortunately for Qantas, the Qatar decision has become very effective political ammunition for the Coalition. It wasn't Qantas' decision – although it lobbied the government hard to keep additional competition from Qatar from Australia's eastern capital cities.
The inquiry heard from plenty of experts like Turner and aviation economist Tony Webber about the lack of competition in the Australian airline market and Qantas' dominance with partner Emirates on routes to Europe and the UK.
There was a universal view that allowing additional flights from Qatar would increase competition and lower fares – by 15 per cent according to Turner, while Webber reckons it might shave prices by 7 per cent.
In the current environment of high fares, every bit matters. The inquiry heard that Australians spent $69 billion on travel before the pandemic – much of which was by people visiting family and friends or for holidays.
The head of the Australian Travel Industry Association, Dean Long, provided this as evidence that international travel is not a luxury item. It adds to the argument that the 50 per cent higher airfares that Australians have been paying post-COVID are a cost of living issue.
All this debate circles back to the question of why the government made the decision to block Qatar's additional flights.
None of those before the inquiry on Tuesday could answer that question.
The various answers supported a decision to allow Qatar additional flights.
Webber came closest to supporting McKenzie's claims that the government was involved in a Qantas protection racket when he said he wasn't certain whether protecting Qantas was the government's motivation, but said "it does seem that way".
Even the lawyer representing a group of women who were invasively searched at the airport in Qatar wasn't able to say whether the plight of his clients had factored into the government's decision.
There were plenty of leading questions about whether Qantas outsized influence in Canberra played a part, but there was no smoking gun.
When Turner was asked whether he thought the government was out of touch with the public's views he said: "It would have been so easy for the prime minister to say the government would review this … until that (happens) it won't go away."
The Business Briefing newsletter delivers major stories, exclusive coverage and expert opinion. Sign up to get it every weekday morning.
Source: Thanks smh.com