Qatar Senate inquiry LIVE updates: Virgin Australia boss slams federal government's decision; Qantas yet to appear
Pinned post from
LIVE: Airline Senate inquiry
The inquiry is under way and you can watch it live below. Qatar Airways representatives spoke this morning, followed by the Australian Airports Association.
Bonza's chief executive Tim Jordan is appearing just after 11am before the 11.30am to 12.30pm lunch break, then Professor Allan Fels AO from the University of Melbourne will speak at 12.30pm; Virgin Australia and Bain Capital at 1pm; and Professor Rod Sims of the Australian National University at 2.15pm.
There'll then be another break at 2.45pm, before Qantas representatives appear at 3pm; the Business Chamber Queensland at 4.15pm; and Rex Group at 4.45pm. Click here for a list [PDF] of those expected to appear on behalf of the companies.
Hrdlicka defends COVID-19 flight credit expiry
By
Amelia McGuire
Virgin boss Jayne Hrdlicka has defended its 2025 expiry date on COVID-19 flight credits and says she's confident all disrupted passengers will be able to use their credits within that timeframe.
"We're very confident at the rate at which they're burning that they will be entirely expired and used by the time we get to June of 2025," Hrdlicka said.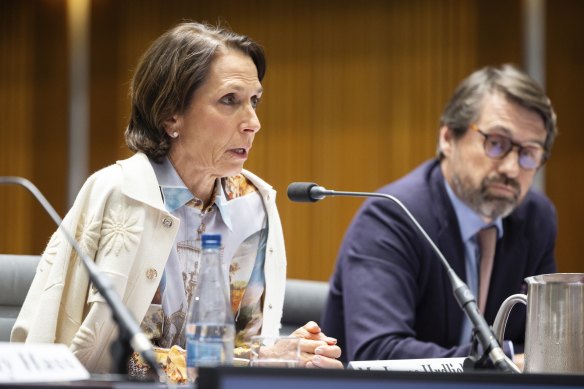 Qantas last month scrapped the expiry date on millions of dollars in unredeemed COVID-19 credits after it received a concerns notice from the ACCC following months of media coverage and backlash from the public.
Virgin announced last Friday it had extended its own expiry dates on $120 million in unredeemed credits after the ACCC turned its attention to the smaller carrier. Before Friday, Virgin's credits were set to expire at the end of this year.
Any traveller with a booking which was cancelled by Virgin due to pandemic-induced border closures between April 2020 and July 2022 will now have until June 30, 2025 to use their credit. Virgin has previously extended the expiry three times and has issued more than $1.2 billion in credits. Virgin is still sitting on about $300 million in unredeemed credits it accrued during the carrier's stint in administration. These credits will expire at the end of this year.
Virgin reveals more details about informal conversations with government
By
Amelia McGuire
Virgin Australia's head of corporate affairs Christian Bennet has revealed the airline wrote to the Minister for Transport Catherine King on August 21 to express its concerns about Qatar Airways' rejection but has not had a response.
This is the first time any detail about informal interactions with Ministers between Virgin and the government has been discussed since Qatar's application was rejected. Bennett is giving evidence at the Senate select committee into bilateral air rights agreements with Virgin boss Jayne Hrdlicka.
"There has been no response to that letter which was addressed to Transport Minister Catherine King and cc'd a number of other ministers," Bennet said.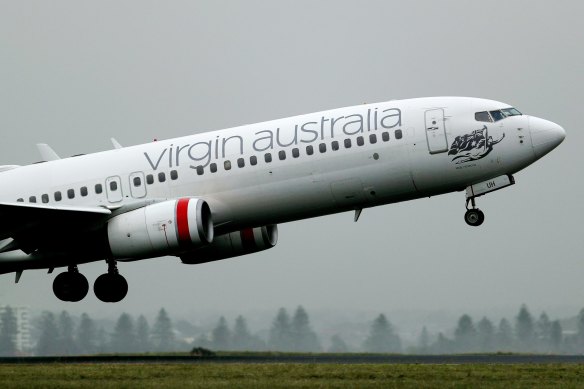 Bennett confirmed Virgin has spoken informally to three ministers about the rejection: the assistant minister for competition Andrew Leigh, the Minister for Transport Catherine King, and the Minister for Foreign Affairs Penny Wong.
Bennett then refused to provide the details of these interactions publicly, so committee chair Bridget McKenzie gave permission for the session to go "in camera". In camera refers to when a meeting is held behind closed doors.
The hearing will resume after the in camera period concludes.
Virgin Australia boss says government decision blindsided the business, reveals timeline of discussions
By
Amelia McGuire
Virgin Australia boss Jayne Hrdlicka has slammed the government's call on Qatar, telling the Senate it unfairly strengthens an "already strong" partnership between Emirates and Qantas.
Hrdlicka told the Senate she met Transport Minister Catherine King twice to discuss the application; in January and in May.
In January, she said she was told by King the department would release the mandate for negotiations on Qatar Airway's application to the Department of Infrastructure the next week.
She also said the minister revealed to her in the January meeting that then-Qantas boss Alan Joyce was displeased with the government's intent to consider the additional flights and had expressed his intent to meet the government on the issue.
"Based on this conversation, I felt comfortable that Qatar would be granted additional air rights. I was so sufficiently comfortable that I did not raise [the issue] with the prime minister when I saw him at the Australian Open in January as part of my responsibilities as the chair of Tennis Australia," Hrdlicka said.
She then said the airline had heard Qatar's bid had stalled in April and became concerned negotiations would not proceed.
When she met King in May, to discuss an unrelated industrial relations issue, Hrdlicka said she took the opportunity to ask the government about its position.
"The minister indicated there were some challenges regarding the Doha Airport situation of 2020 … This was very different from my conversation in January," Hrdlicka said.
Hrdlicka said she then requested to speak to Prime Minister Anthony Albanese on this issue and was granted the opportunity to do so on July 13.
"He, too, expressed concern about the 2020 Doha Airport incident. I was surprised by this, given my understanding that there had been a diplomatic resolution on the issue between the government of Qatar and the federal government, and as there was a legal case being brought before the Australian courts by some of the Australian victims seeking financial compensation," Hrdlicka said.
"I should emphasise that although obviously aware of the issue, the prime minister did not indicate that a decision had been made," she said.
King wrote to the women who were strip-searched in 2020 to confirm the flights had been knocked back in a letter dated July 10. King's office maintains this letter was not sent until July 17.
Qatar Airways said it was not notified of the rejection until July 20. King's office said it wrote to the Qatar Civil Aviation Authority on July 14 but cannot control when Qatar Airways read it.
King has refused to provide documents to parliament with details over her decision to reject Qatar Airways' bid, claiming public interest immunity. She is not expected to appear before the Senate.
Allan Fels says government has ensured 'market is not too competitive' by protecting Qantas
By
Amelia McGuire
Former competition boss Allan Fels has said the regulation which governs Australia's skies is outdated and unduly protects Qantas.
He said the government's decision on Qatar will further embolden Qantas' already dominant hold on the market.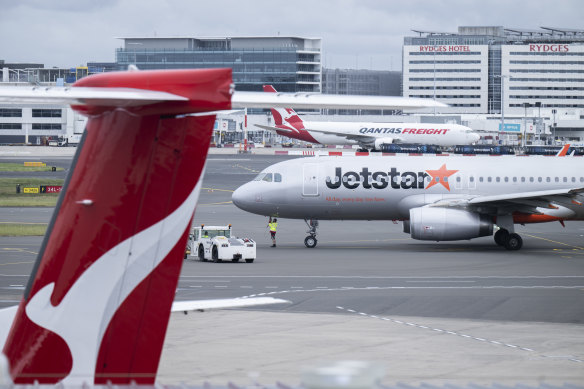 "I don't know exactly how the decision was made or the motivation. But the effect is certainly very protective of Qantas," Fels said.
"Now when we talk about protection, the most frequent scenario is a business is in trouble failing making profits and the government comes in to save it. And you cannot argue against that. But when a business is making 2.5 billion profits, protecting it is a very different kettle of fish," Fels said.
Labor senator Tony Sheldon then asked Fels for his views on whether Qantas chair Richard Goyder should resign over the recent sagas which have embroiled the airline business, which recently posted a $2.47 billion profit for the 2023 financial year.
"When there are so many problems run across the whole range and scope of Qantas' activities. You need a board to step in and make management perform better and changes to management and appropriate rules," Fels said.
Fels said Australia should open its skies to foreign airlines to deliver better prices, service and strengthened competition for consumers.
"The fact [Qantas] is privately owned greatly weakens the argument it's a national airline the country should support," Fels said.
"I would draw your attention to the skill of Qantas in projecting itself as a 'national carrier'. Through advertising and sponsorship it continues to promote the idea that it's an Australian treasure that should be valued highly," he continued.
Fels has been appointed to chair the upcoming price gouging inquiry launched by the Australian Council of Trade Unions. Qantas is expected to feature heavily as a point of focus in the inquiry.
Fels was then asked whether government policy has played a role in maintaining Qantas' dominant position.
He quipped that government policy has certainly ensured the market "isn't too competitive".
Alan Joyce gives inquiry a miss, citing 'personal' reasons
By
Amelia McGuire
We reported yesterday that former Qantas boss Alan Joyce will not appear before the Senate inquiry today, with his lawyers citing "personal" obligations.
Qantas will be represented by newly-minted chief Vanessa Hudson, who was unexpectedly elevated to the position two months early after Joyce's sudden departure, and chair Richard Goyder, who continues to fend off calls for his resignation.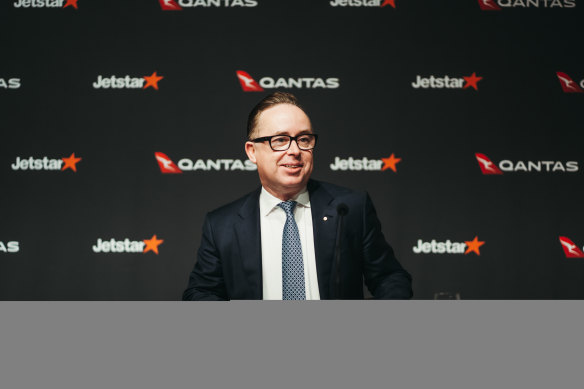 Senator Bridget McKenzie, who is the chair of the Senate select committee into bilateral air rights agreements, confirmed yesterday that Joyce would not be appearing in person or by video link. Joyce has been overseas since his early retirement at the beginning of this month.
The federal government has faced fierce criticism from the opposition, airports, airlines and industry experts for allegedly preferencing the interests of Qantas over the rest of the industry when it rejected Qatar Airways' application to double its flights to Australia.
"The senate committees have the power to summons witnesses within Australia but have no enforceable powers for witnesses who are overseas," McKenzie said.
McKenzie added that the Senate will summon Joyce to appear before them upon his arrival back in Australia, even though he is not expected to be available before the Senate reports its terms of reference.
You can read our full report here.
Next up: former competition boss Allan Fels
By
Amelia McGuire
The Senate has taken a lunch break and will be back at 12.30pm to hear evidence from Professor Allan Fels, the former chair of the Australian Competition and Consumer Commission.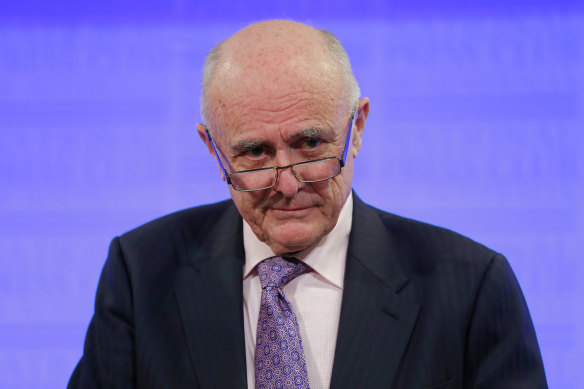 Fels authored an opinion piece in August which said the government has backed corporations over consumers in protecting Qantas by rejecting Qatar Airways' application.
You can read his opinion piece ahead of his appearance here.
Fels will be followed by Virgin Australia and its owner Bain Capital, which has a code share partnership with Qatar Airways, and has been vocal in its criticism of the government's call.
Bonza says there's not enough access despite not applying for slots at Sydney
By
Amelia McGuire
The chief executive of Budget carrier Bonza, Tim Jordan, says the airline has not been given enough access to domestic routes, calling out the "effective duopoly" of Qantas Airways and Virgin Australia, which hold 95 per cent of the market between them.
Bonza is yet to actually apply for slots at Sydney Airport, but Jordan told the Senate select committee into bilateral air rights agreements this was because it would be futile, as the carrier would not be able to get access to peak morning or afternoon slots.
"We had a conversation with Sydney Airport. And it was absolutely very clear to us that if we wanted to operate to Sydney, we could fly in the middle of the day. Which if you want to base aircraft, having the option to fly in the middle of the day makes it somewhat not very optimal," Jordan said.
Sydney Airport is the most congested airspace in the country, and is governed by an 80/20 use it or lose it rule which requires carriers fly at least 80 per cent of their scheduled services. There have been mounting calls since Peter Harris– who appeared on Tuesday– handed down his review of the airport's slot demand management system and recommended its regulation be overhauled to better service the modern market.
Senator Tony Sheldon was quick to call out Jordan for commenting on the level of competition in a process the airline had not actually applied for.
Bonza has a unique market proposition in that it seeks to connect areas which are not already served by one of the other three airlines.
Jordan said he was concerned Qantas and Virgin may attempt to fly on some of its routes in the event they become profitable.
"The good news is that when you're flying a unique market on a low frequency basis, two or three times a week, I think it will be very visible to everybody. If [Qantas and Virgin] suddenly joined on a trunk market, there's so much noise in those markets, it may not get seen," Jordan said.
Government hits back at Qatar on timeline of rejection
By
Amelia McGuire
Earlier this morning, Qatar Airways told the senate select committee into bilateral air rights agreements it was notified about its rejection in the media, and not by the government, on July 10.
A report by the Australian Financial Review, which was published on July 18, revealed Transport Minister Catherine King had written to five women who are suing Qatar Airways in the Federal Court, on July 10. This correspondence confirmed the additional flights would not be granted.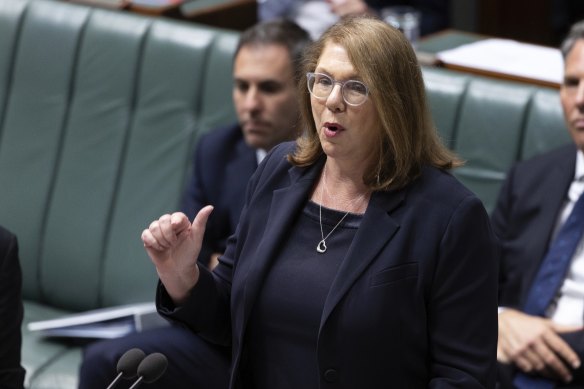 Qatar Airways said this report was the first time it knew of the rejection, and did not receive confirmation from King's office until July 20.
King's office says it wrote to the Qatar Civil Aviation Authority in a letter sent via email on July 14.
" It is up to the Government involved- in this case Qatar- to advise the airline of the decision, so we don't know when Qatar informed the airline," a spokesperson for King's office told this masthead shortly after Qatar Airways gave evidence.
King's office also said that although the letter to the women was dated July 10, it was not sent until July 17.
Airports say Qatar Airways rejection is not in their interest
By
Amelia McGuire
The boss of the Australian Airports Association James Goodwin has told the senate select committee into the rejection of Qatar Airways the decision should be reviewed and was not in the interest of airports.
Qatar Airways applied last year to double its flights to Australia's four biggest airports, and the request was rejected by the government in July. The request had broad support from the aviation industry, with the exception of Qantas.
"[The decision] was not in the Australian interest of airport consumers," Goodwin said.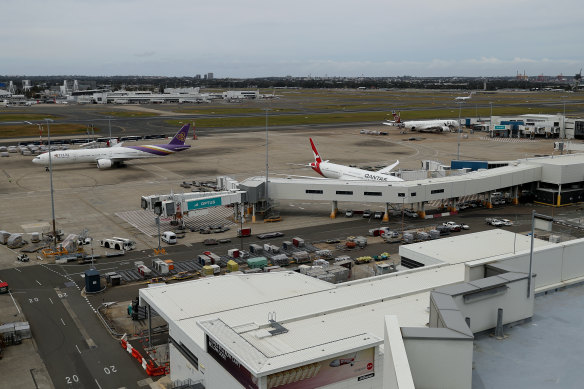 "Australia is a long way away from the rest of the world. And it makes sense to have as many carriers with open skies to be able to get more carriers into and out of Australia. That's good for Australians wanting to visit family and friends. It's good for inbound tourism and it's also good for freight exports as well," he said.
Airlines can fly to and from Australia under one of two government agreements known as bilateral air service rights or open skies agreements. The majority of approval decisions, including the one on Qatar Airways, are governed by bilateral agreements, which give airlines two chances a year to apply for more services into Australia's biggest airports.
Source: Thanks smh.com