Australian top TV executive says WA needs bigger 'creative spine' for a film and TV studio to work
One of the country's top TV executives says the tyranny of distance means a WA government plan to set up a film studio would need a better foundation of people skilled up in TV and film roles to be viable.
In August the McGowan government announced it was seeking proposals from the private sector to build and operate a film studio in Western Australia with a sound stage up to 3716 square metres big.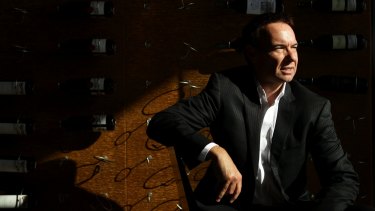 David Mott has been in the TV industry for more than 40 years and is the head of ITV studios Australia, which produces shows such as The Chase, The Voice, Love Island and I'm A Celebrity, Get Me Out of Here.
The former Channel 9 Perth boss said ITV bosses were having 'conversations' about what a WA studio could look like and the state ticked a lot of boxes for a television hub including amazing locations and weather, but WA's 'creative spine' would need to be bigger and healthier.
"We talk about editors on The Voice, there probably aren't too many of those sorts of people over there," Mr Mott said.
"I don't mean for this to be a negative, there would need to be a community, a hub of specialist people that saw it as a great opportunity to live in an amazing state but to know there was work over there.
"That could be a controversial comment to make but it is certainly something that we look at.
"Ideally what you'd want is to set up a community of expertise with individuals who could move from one show to the next with that sort of skill set."
While the skills base would be an issue Mr Mott said now was a good time for WA to dip its toes in the film sector because there was a lack of studio availability in NSW where the sound stages are being taken up by Marvel movies.
But he said there would need to be good incentives for production companies to move to the state.
"If we are to bring over our full production teams, creative teams, editors and what have you then that is a very costly exercise," he said.
"There would have to be significant incentives made to the production community to bring those businesses and to bring those shows to WA."
Under the WA government's plan, it was envisaged the screen facility would sit within a 20 kilometre radius of the Perth CBD, close to public transport and with the potential for future expansion.
In its proposal the government said the facility would also need to be designed to meet the needs of the games and immersive technology sectors.
"The development of this facility will allow for an increase in WA screen production, providing increased screen output, addressing the loss of potential productions to other jurisdictions and providing significant economic impact," the plan published on the Tenders WA website said.
At the time of announcing the plan, Culture and the Arts Minister David Templeman said the government had already received several unsolicited proposals for a film studio.
The WA government will stop taking private sector proposals on September 25.
Source: Thanks smh.com