Kathmandu hopes for recovery after COVID hits its sales
Outdoors apparel retailer Kathmandu is hoping its sales will rebound strongly through spring and summer after the company weathered a brutal year due to the COVID-19 pandemic.
At its full-year results released on Wednesday, Kathmandu revealed the virus had cost the retailer an estimated $NZ135 million ($125 million) in lost sales due to widespread store closures and weaker spending as customers were locked indoors.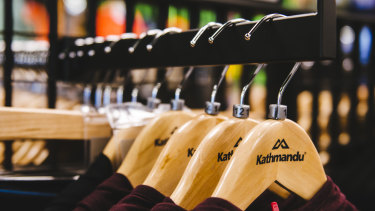 Total revenue at the retailer still grew significantly, up 48.7 per cent to $801.5 million thanks to the company's $350 million acquisition of surfwear brand Rip Curl late last year. The deal contributed $315 million to Kathmandu's overall sales.
However, the strong sales growth did not flow through to Kathmandu's earnings, with the company's underlying profit falling 44.5 per cent to $31.5 million. When including a slew of one-off items, net profit shrank to $8.9 million, down 85 per cent.
As a result, the company did not declare a dividend for the year.
The result was far below analyst expectations, who had predicted the business would report revenue of $933 million for the year and net profit of about $50 million.
Chief executive Xavier Simonet said the year had been a "transformational" one for the retailer due to the Rip Curl acquisition, but COVID-19 had thrown up a number of unexpected challenges.
"We took decisive action early to reduce costs, adjust the operating structure of the business, and raised $207 million of equity," he said.
"These initiatives have resulted in a strong balance sheet and healthy inventory level, which position us well for the future."
Mr Simonet is hopeful sales at the company's brands would recover after the coronavirus lockdowns, though he noted sales were still down in key markets such as Bali, Melbourne and Auckland.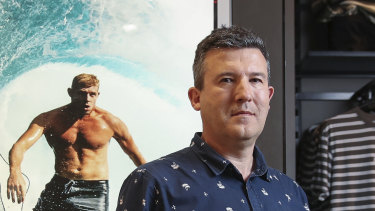 "Our brands are well-positioned to capitalise on increased participation in outdoor, beach and surfing activities following the end of the lockdowns," he said.
Online sales at the company accelerated 63 per cent for the year to $106.4 million, now making up 15.7 per cent of the business' total direct to consumer sales.
Kathmandu did not specifically break out how much it received in JobKeeper wage subsidies but highlighted it received total of $21.2 million in government grants, which includes the New Zealand wage subsidy.
The company confirmed it applied for $4.2 million in PPP loans, a US program designed to help struggling small businesses during the pandemic. It flagged with investors its application was subject to a "possible audit" by the US government and it may be deemed ineligible for the grant.
If that was the case, Kathmandu would have to pay back the money received, along with 1 per cent interest. However, the company noted it was confident it was eligible and noted it intended to apply for the loan to be forgiven.
More to come.
Source: Thanks smh.com