Schwartz back in Collingwood and building again
Publisher and former developer Morry Schwartz looks like he's getting back into the building game.
But Mr Schwartz, whose Schwartz Media publishes The Saturday Paper, The Monthly and Quarterly Essay, is building a swank new office for his growing empire.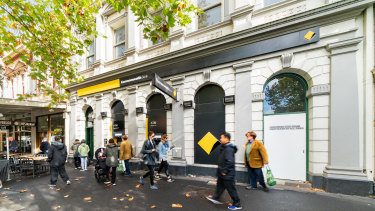 Mr Schwartz's Pan Urban once built a host of office and apartment towers around Melbourne before he bowed out of the game and focused on his growing publishing business.
But in October last year, he quietly bought the old British Crown Hotel at 14-18 Smith Street on the corner of Mason Street, paying $5.66 million – a hefty $10,270 a square metre.
In early January, Schwartz Media applied to the City of Yarra for a permit to develop an eight level five star green office building designed by Denton Corker Marshall in sustainable mass timber or Glulam.
No decision was made by Yarra by May, so the case will be heard before the Victorian Civil and Administrative Tribunal in October.
The property is around the corner from Schwartz Media's former home on Langridge Street which CBUS has turned into an apartment tower.
Down on the corner, the Pellicanos are planning a 13-level office tower for the old 7-Eleven retail and office complex and Mr Schwartz's former protegee Tim Gurner is building a $280 million residential and retail project Victoria and Vine deeper in Collingwood.
Aesop era over
Across the street, long time investors have sold the Aesop headquarters at No.25 to a residential developer for around $8 million.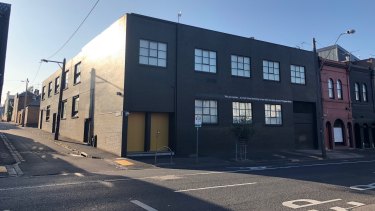 Aesop has a lease until next July when it moves into Grocon's new office building Northumberland on Wellington Street. Impact Investment Group bought the 12 level building for $111 million in 2018.
Maja Investments had owned the two-storey brick factory-warehouse since 1969. It's on an 844 sq m parcel of land on the corner of Little Victoria Street .
CBRE agent David Minty, Rorey James and JJ Heng negotiated the deal but declined to comment on the details.
It's understood the property sold for around $9500 a sq m, a step up from the $9100 a sq m that the Copacabana at 139 Smith Street fetched in August.
Brighton BP
The old BP service station on an acre of land in the heart of Brighton has just been quietly listed with expectations of a $25 million-plus deal.
Records show the 4079 sq m site on the corner of New and Bay streets was amassed in several parts by luxury car salesman Eugene Krok and family over an eight year period, paying a total $11.27 million.
Savills agents Clinton Baxter, Jesse Radisich and Nick Peden have the listing but declined to reveal any details about the site which has a permit for a six-level mixed use project.
Supermarket chains Woolworths and Aldi are understood to be keen to get into the Brighton locale and compete with Coles for some of the high-income neighbourhood's household spending.
Vintage Carlton
Carlton has a new bottleshop with the Commercial Bank of Australia building at 259-261 Lygon Street let to national liquor chain Vintage Cellars as its new flagship store.
The National Trust-listed bank was home to the Commonwealth Bank of Australia until a couple of years ago, but the landmark building has been vacant since.
Fitzroys agent Chris James negotiated the six year lease at $130,000 a year.
"The current COVID environment was not a deterrent. Discussions for this property have been ongoing for some time and the lease was finalised during the current Stage 4 lockdown," Mr James said.
"Operators are anticipating the return of inner-city activity," he said.
The bank's former strong-room has been transformed into "The Vault", a space catering for prestige wine and whiskey.
Better yet, the distinctive arched windows, which had been blacked out for CBA's ATMs, have been restored with clear glazing.
Source: Thanks smh.com