Flight Centre boss warns of five-year recovery for battered travel firm
The chief executive of Flight Centre has said it could take as long as five years for the struggling travel agent to get back on its feet after the business was forced to close another 90 stores on Wednesday.
Graham Turner told The Age and The Sydney Morning Herald he wasn't bullish on travel's recovery – especially international trips – after the coronavirus pandemic grounded flights and devastated the sector earlier this year.
"Travel will come back … but it's going to take quite a long time to get back to where we were pre-COVID," he said. "It's probably going to be somewhere between three-and-a-half to five years."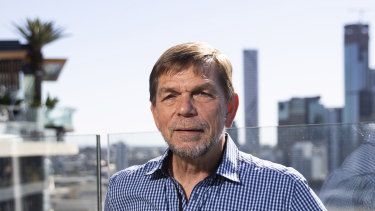 Flight Centre has been one of the companies hardest hit by the COVID-19 pandemic as the border closures spurred by the deadly virus slashed leisure travel to almost zero. The company reported a massive $662 million net loss earlier this year, its first-ever since listing on the ASX in 1995.
Shares have plunged 66 per cent since the start of the year to be worth just $14.14, a far cry from mid-2018 when shares were priced near $60.
On Wednesday, the company revealed it would shut a further 90 stores across the country in light of the continued border closures. Since the beginning of the year, the company has shut about 280 of its 700 local Flight Centre branded stores and laid off 4000 staff. The company said that including its other brands such as Travel Partners, Student Universe and Travel Money, it would have about 400 Australian stores, compared with 944 at the start of the year.
Mr Turner said the further closures were both a cost-saving measure for the struggling company along with an effort to remove duplication of its brands in locations such as shopping centres.
The chief executive was hopeful it would be the final tranche of closures required and stressed the company could look to open new stores in the future once conditions significantly improve.
"In four or five years' time we could easily have another 100 to 150 locations if we feel that's warranted, but we certainly won't be getting back to 950," he said.
Flight Centre has been a major beneficiary of the government's JobKeeper wage subsidy and Mr Turner said the company would continue to be eligible for the scheme "for as long as they have it". The travel agent has estimated it will receive about $80 million in net benefits from the program.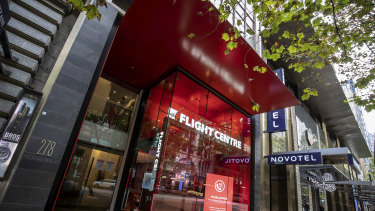 However, Mr Turner said he was hoping to get as many staff off JobKeeper and back into their roles as possible, agitating for the swift reopening of domestic borders and the establishment of international "travel bubbles".
"If we can't open the [domestic] borders now, we'll never be able to. The Victorian infection rate is so low now there's no good reason, except playing politics, for our borders not to be open now," he said.
He reiterated his support for a colour-coded traffic light system for international travel and noted that alongside New Zealand and Singapore, locations such as Taiwan, Japan, Vietnam and South Korea could be on the list for international travel.
"It's not only about travel and tourism, but it's also education and a whole range of industries that have to get going again, and that's why travel is so important," he said. "These bubbles are just the start of it."
Market Recap
A concise wrap of the day on the markets, breaking business news and expert opinion delivered to your inbox each afternoon. Sign up for the Herald's here and The Age's here.
Source: Thanks smh.com