Google to pay publishers $1.4 billion over three years for news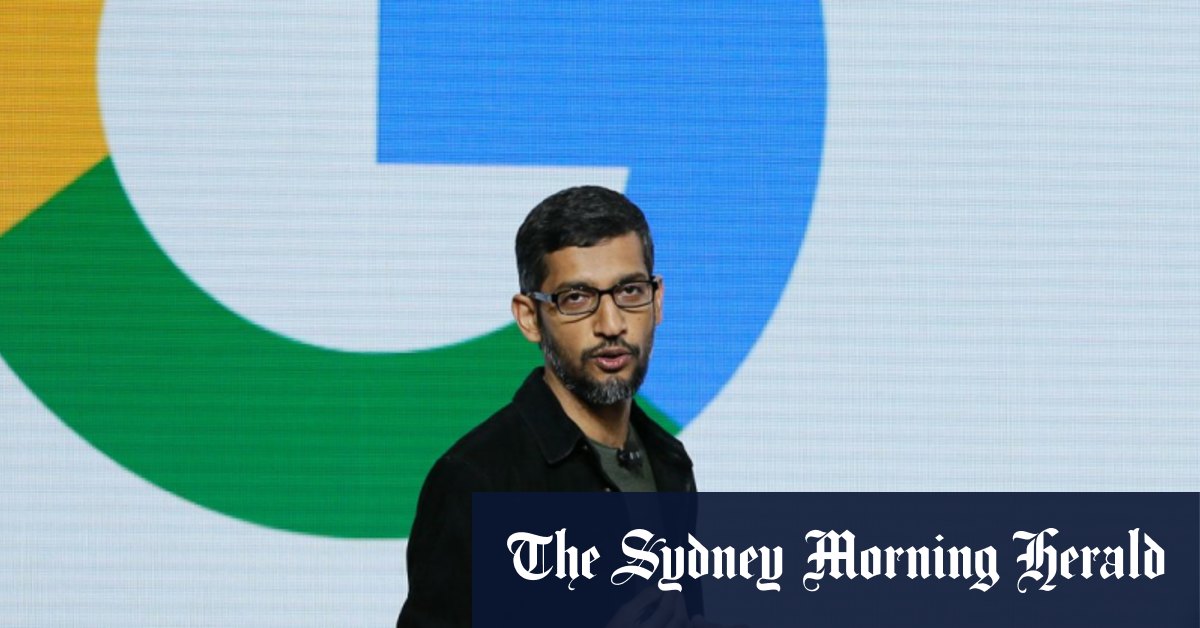 "This financial commitment – our biggest to date – will pay publishers to create and curate high-quality content for a different kind of online news experience," Mr Pichai said. "This approach is distinct from our other news products because it leans on the editorial choices individual publishers make about which stories to show readers and how to present them."
The timing of Google's announcement is not coincidental. It comes as US Congress finalises a year-long investigation into of the world's most powerful tech companies including Google and ahead of an anti-trust lawsuit against the company which the US Department of Justice is expected to file imminently.
The search giant is also facing scrutiny from multiple other governments and regulators about paying for content. Locally, it trying to avoid being forced to pay large sums of money to news outlets under a code being finalised by the Australian Competition and Consumer Commission.
The code gives media companies three months to strike a deal about payment for use of their articles. If there is no agreement, a final arbitration process is put in place to decide between the most appropriate of the two final payment offers. The code has caught the attention of international regulators and the Trump administration. But while it was largely welcomed by news organisations, Google described it as completely "unworkable" and warned the government its services would be affected if they make the code law.
"Australia was one of the first countries in the world where we signed agreements with publishers to participate in News Showcase and we were in discussions with many more," Google Australia managing director Melanie Silva said.
"As we've previously said, as we work to understand the impacts of the news media bargaining code on partnerships and products, we have put this project on pause for now. Although our concerns about the code are serious, we hope they can be resolved so we can bring News Showcase to Australia soon, as we believe the program will help publishers grow their audience and contribute towards the overall sustainability of our Australian news partners."
News Corporation chief executive Robert Thomson, a vocal critic of the tech giant and their reluctance to pay for news, welcomed the initiative overnight.
"We applaud Google's recognition of a premium for premium journalism and the understanding that the editorial eco-system has been dysfunctional, verging on dystopian," Mr Thomson said in an emailed statement. "There are complex negotiations ahead but the principle and the precedent are now established."
Source: Thanks smh.com