Spring fling for city's Paris end
A CBD Paris end tower has come to market just in time for spring. The longtime owners of 124 Exhibition Street are selling after nearly 50 years.
The descendants of the original partnership which acquired the address in 1971 for $510,000, have called time on the investment and could be looking at a $40 million windfall.
The 11-level 3716 square metre tower is close to 104 Exhibition Street, which the Liberal Party sold to luxury watchmaker Rolex in 2018 for $37.1 million. Also close is QIC's newly finished 80 Collins Street and Dexus' prospective redevelopment of No.60.
Colliers International agent Daniel Wolman, Oliver Hay, Matt Stagg and Leon Ma are running the expressions of interest campaign which closes in November.
"We think prices will remain at a high level – it's the Paris end and that area is the most highly sought-after in the city," Mr Wolman said.
Also on the market in the east end is the Louis Vuitton building on the corner of Collins and Exhibition streets and the City Limits Hotel at 18-22 Little Bourke Street in Chinatown.
Mr Stagg said the Louis Vuitton building had attracted more than 200 enquiries after only a week on the market from local, interstate and offshore parties.
Laneway leases
Meanwhile new leasing deals are slowly getting done. Philippine-based beauty retailer Frontrow will take a 39 sq m space fronting Manchester Lane in the historic Manchester House.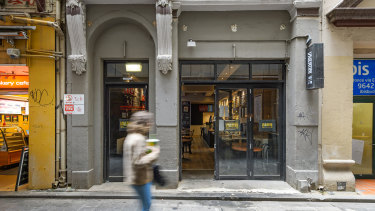 Fitzroys agent Rick Berry negotiated the five-year lease on shop 3, 234 Flinders Lane at $60,000 a year.
The tiny space, previously occupied by a hair salon is now owned by The Theosophical Society, which paid $13.5 million for offices in Manchester House last year.
On the other side of Collins Street, Fitzroys agent James Lockwood has leased two food outlets in the Equitable Place arcade.
The deals at 12 and 10/26 Equitable Place were struck on five plus five year terms during the stage four lockdown. An Asian restaurant has leased the 110 sq m space at No.12 for $95,000 a year and a cafe has taken the other 45 sq m space.
"These leases demonstrate the faith operators have in the future of Melbourne's CBD, and the significant role its iconic laneways will continue to play in city life," Mr Lockwood said.
Music studio
Agent Gross Waddell is going out on a limb and advertising a forthcoming auction, hopefully for mid-November, depending on the path out of lockdown.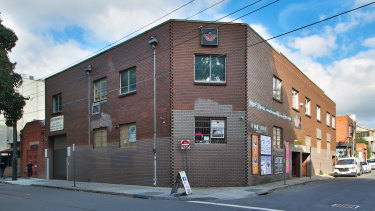 The two-storey corner property at 48-52 Clifton Street Prahran is off Chapel Street opposite the Prahran public housing towers. It's on a 700 sq m corner site and currently houses Pearl's Manchester and music studios.
Records show the vendors, who also own the manchester wholesaling business, bought the 1392 sq m building from receivers during the last recession in 1993.
It cost $522,000 in the early 90s but is expected to fetch around $5.5 million this time.
Gross Waddell agent Alex Ham said there's been plenty of early interest.
"The campaign starts as soon as we can start inspections and then hopefully we can go to auction in mid-to-late November," Mr Ham told Capital Gain. We can't wait.
Biodiversity
Out in the north, a 3.16 hectare site at Vaughan's Biodiversity Industrial Estate has sold off-market for $11 million.
CBRE agent Daniel Eramo negotiated the deal for the four lots at 1 and 9 Biodiversity Boulevard and 46-54 McKellar Way at a 42 per cent premium to its last purchase price.
Records show the four lots were originally purchased in 2016 by auto dealer Patterson Cheney. A caveat has been placed on the property by newcomer developer Freestyle Property Holdings.
"Demand for key, strategic industrial development sites in the north remains strong," said Mr Eramo, who declined to comment on the parties.
"Although volumes of pure land sale transactions have slowed, pricing has not decreased and there are no signs to suggest otherwise at this stage."
Source: Thanks smh.com