Link investors split on merits of $2.8b takeover bid
Link shareholders are split on whether the $2.8b takeover bid launched by a consortium of private equity firms is a good deal as the company faces structural challenges brought on by the coronavirus pandemic.
Link, an ASX-listed company that provides call centre and admin services to major superannuation funds, including AustralianSuper and Cbus, has seen its workload balloon by as much as 50 per cent this year as it processes early release payments and battles through investment losses.
The company reported a sea of red at its full-year results in August, with falls in revenue, operating profits and cash flow tied to growing regulatory headwinds.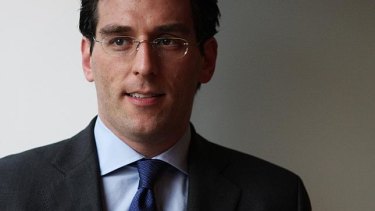 A group of private equity firms led by US-based Carlyle Group and supported by Pacific Equity Partners (PEP) has offered to buy 100 per cent of the company's shares for $5.99 per share, around 30 per cent above its closing share price on Friday. Investors rallied to the announcement on Monday morning, pushing the stock price up by 25 per cent in early trade.
Perpetual, which owns 9.65 per cent of Link's shares, has given the green light to the deal if it is approved within six months.
However, Link's second largest shareholder, Yarra Capital, said the company should wait for a better offer as it was currently undervalued due to headwinds that were now "in the rear window".
"Opportunities often arise when good companies hit a rough patch," Yarra Capital managing director Dion Hershan said. "The offer price which has been tabled, we don't think is absolutely compelling."
PEP and Carlyle's offer valued Link's equity at $2.76 billion, and Mr Hershan said this had "materially undervalued" the company's "great assets".
"It's obvious to everyone that Link was trading at $6 per share in February and the business is not materially different," Mr Hershan said. "Listed markets can be very impatient, the long-term value that PEXA can and will create is not obvious to everyone at the moment."
PEXA is a property settlements platform that Link has a 44.2 per cent stake in. The business contributed $23.6 million to Link's operating profits, up from $2 million the previous year. Mr Herhsan said there was a "sense of inevitability" that business would be spun off, claiming it vastly outperforms its competitors.
"If it was a standalone company, it would compare favourably to the WAG stocks, it's got higher growth and profitability," Mr Hershan said. "There are structural and cyclical issues will pass. A strong business exists and the foundations for recovery exist."
The consortium is open to leaving PEXA out of the takeover bid as value is seen in the other, core business parts of the company. "If the shareholders would prefer to retain that exposure and sell the remainder, that's something we're willing to explore," said a source close to the negotiations, who was not authorised to speak with the media.
PEP floated Link in October 2015 for $6.37 per share. Mr Hershan said it was not uncommon for private equity firms to revisit assets "they know extremely well".
Link was forced to hire additional staff to process around half of the $34.1 billion payments made under the government's emergency access to super scheme and has also been responsible for overseeing the Protecting Your Super reforms, introduced in July last year as a government-led effort to stamp out inactive and duplicate accounts.
Link has appointed Macquarie Capital and UBS as financial advisers and law firm Herbert Smith Freehills to oversee the negotiations as the private equity consortium runs the ruler over Link.
"Shareholders do not need to take any action in relation to the proposal. It should be noted that there is no certainty that the discussions with the consortium will result in any transaction," Link told the ASX on Monday morning.
Market Recap
A concise wrap of the day on the markets, breaking business news and expert opinion delivered to your inbox each afternoon. Sign up for the Herald's here and The Age's here.
Source: Thanks smh.com