Tenants cut generous deals as pandemic bites leasing
The leasing pendulum is swinging firmly in favour of tenants as landlords cut generous deals to fill pandemic-hit properties in Melbourne's suburban shopping strips.
Tenants who are able to negotiate or willing to take new spaces are being offered six months incentives, short one-year lease terms, delays on starting leases tied to lockdown lifting, and flexible occupancy conditions.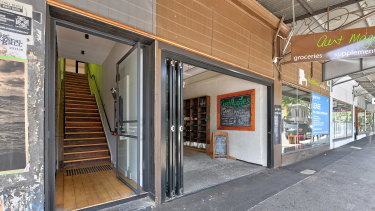 "We're advising owners to be as flexible as possible," said Gray Johnson's Rory White. "Landlords don't have much to lose by agreeing to some of these things."
In April, Mr White negotiated a six-month lease with The Gertrude Grocer, a gourmet and high end food retailer at 188-196 Gertrude Street in Fitzroy, so it could set up and test the market. It took space previously leased to Aunt Maggies.
Typical pre-pandemic commercial leases were rarely signed on less than three-year terms.
The Grocer's lease included a three-year option at $85,000 a year net which, after developing a loyal customer base, it has now signed.
"We're still striking incentives on the same basis as previously, but there are now COVID clauses in leases giving tenants breathing space if they can't access the premises."
Across town in Beaumaris, Coco Colour Bar Hair Salon signed a one-year lease negotiated by GormanKelly's Gerry Gleeson.
In another deal, the same agency negotiated a six month free incentive for a new bakery opening at 1 Russell Street in Hawthorn East behind the Rivoli Theatre.
The landlord agreed to the deal because the tenant was willing to sign a six-year lease with options at $30,000 net per annum.
"Given the length of the initial term and the current uncertainty due to coronavirus, the landlord has granted an incentive," Mr Gleeson said.
Fitzroys' James Lockwood said his firm has noticed a trend of food businesses taking smaller spaces better suited to takeaway and delivery rather than dining in.
Properties with existing kitchen infrastructure are finding tenants quickly. Food operators are generally unwilling to pay rents higher than $100,000 per annum, he said.
Leasing deals in Melbourne's shopping strips were being spurred on by the number of people working from home and more of them shopping locally, Mr Lockwood said.
Source: Thanks smh.com