News Corp-backed tradie booking platform hipages seeks to raise $100m in ASX float
Tradie booking service hipages has lodged a prospectus with the corporate regulator for a sharemarket listing in November that would value the News Corp backed platform at $318.5 million.
Hipages' tilt at the ASX boards comes as a number of home-grown e-commerce businesses also take the plunge. Gandel family-backed online marketplace MyDeal will list on Thursday, while online beauty retailer Adore Beauty will hit the boards on Friday.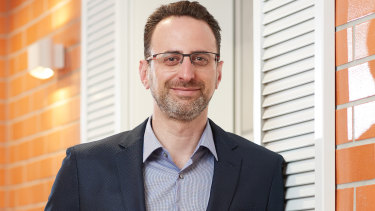 The company expects to raise $100.4 million from institutional and retail investors by selling shares at $2.45 each. Around $40 million of the raise will come from issuing of new shares, with the remainder through a secondary offer of shares by existing hipages investors.
Media giant News Corp is hipages biggest shareholder with a stake of about 25 per cent. Other backers include Ellerston Capital and Right Click Capital.
The IPO would give the company a market cap of $318.5 million, with the company hoping to commence trading on the ASX on November 12, according to its key offer dates.
Hipages, which matches users with tradespeople close to them, was founded by chief executive Roby Sharon-Zipser and David Vitek in 2004.
Mr Sharon-Zipser said the business was ready for the ASX because of the digital transformation set to occur in the building sector.
" Not only are we ready as a team in attitude and capability, but we believe our industry is on the cusp of a major transition through technology adoption," he said.
Back in March, during the beginning of the coronavirus pandemic, Mr Sharon-Zipser told this masthead there had been an influx of new tradespeople signing up to the platform as commercial builders paused their operations. 
Last month former Citi banker David Knoblanche joined the company as chair, sparking speculation the business was preparing for a public float.
Mr Knoblanche echoed the assertion that now was the right time for the company to list.
"An ASX listing will position the Company for further success by expanding our ownership base, building our brand and providing access to capital markets."
On completion of the initial public offer, 89 million shares or 68.5 per cent of shares on issue, will be subject to voluntary escrow agreements and will only be able to be sold after the company's financial results in 2021.
Source: Thanks smh.com