Crown chairman Coonan apologises to shareholders for casino's failures
Crown Resorts chairman Helen Coonan has apologised to shareholders for the failures in governance and risk management that have thrown the casino group into crisis.
In a copy of Ms Coonan's address to investors at Crown's annual general meeting to be held on Thursday, she said the ongoing NSW probity inquiry into the company had revealed "certain governance and risk management failings which do not reflect our values and expectations".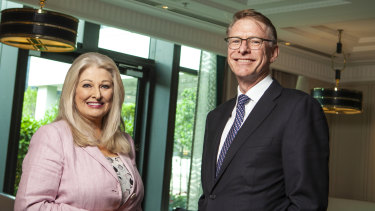 "Let me say clearly that I unreservedly apologise for these failings," Ms Coonan said. "As a board we will take all the steps necessary to make sure we learn from these mistakes."
The inquiry, which was sparked by a series of reports by this masthead and 60 Minutes, has examined how Crown facilitated money laundering at its Melbourne and Perth casinos, ignored evidence its "junket" high-roller tour partners were involved in organised crime, and failed to protect its employees in China from arrest despite clear warning signs they were at risk.
The inquiry will consider whether Crown should keep the licence for its new casino in Sydney, which is set to open in December.
"We are committed to ensuring we have the highest standards of governance and an organisational culture that is exemplary," Ms Coonan said.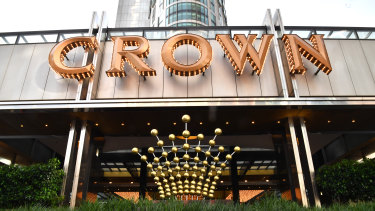 "We acknowledge we have more to do to meet this objective, and over the past year the board has actively pursued a range of improvements. Having a gaming licence is a privilege that we as an organisation do not take for granted."
Crown faces a possible shareholder revolt at Thursday's meeting. Prominent institutional shareholder Perpetual, which owns 9 per cent of Crown's shares will vote against the re-election of three directors up for re-election.
The Australian Council of Superannuation Investors encouraged its members, which own about 7 per cent of Crown's shares, to also vote against the directors' re-election, as did influential proxy advisory Ownership Matters.
In her speech, Ms Coonan acknowledged that based on pre-meeting proxy positions, there was a "significant vote against" the directors up for re-election and against the remuneration report.
The exact size of the protest vote will not be known until later in the meeting.
"I understand the vote on these resolutions reflects dissatisfaction with the performance of the board and the company, particularly in the context of evidence coming out of the ILGA Inquiry," Ms Coonan said.
"Shareholders have given a clear and powerful message that board renewal is required, and the board accepts this feedback. Changes will be made."
More to come
Market Recap
A concise wrap of the day on the markets, breaking business news and expert opinion delivered to your inbox each afternoon. Sign up for the Herald's here and The Age's here.
Source: Thanks smh.com